Summer 2013 RiverRocks Line-Up Announced
Submitted by press on Tue, 04/23/2013 - 14:16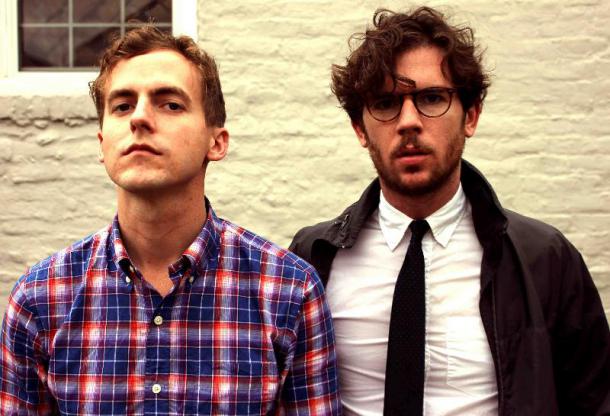 Renowned as one of New York City's quintessential free outdoor concert series, Hudson River Park's RiverRocks returns for its 15th season this summer with a line up that includes New Orleans-based indie-pop band Generationals, Portland's rock and roll rompsters Sallie Ford & The Sound Outside, the West Coast psych-rock duo Foxygen, San Francisco's indie-folk band Thao & The Get Down Stay Down, the expressive pop of New Jersey-cum Brooklyn group Ducktails, Alabama's introspective minimalist Waxahatchee, and New Jersey-bred garage-punks Titus Andronicus.
Located near the heart of Manhattan, Pier 84 is accessible at West 44th Street or West 43rd Street at 12th Avenue.  The Pier 84 gates open at 6 p.m. for all RiverRocks shows, with opening performances scheduled to begin at 7 p.m. More information on the series is available at www.riverrocksnyc.com.
Entering its 15th summer, RiverRocks  -- Hudson River Park's signature free concert series -- continues to build upon its renowned reputation of annually presenting acclaimed and breaking bands on riverfront stages in New York City. 
"Among the definitive hallmarks of summers in New York City are truly free outdoor concerts, and for 15 years RiverRocks has consistently delivered ," said Tom Lindon, vice president, Marketing & Events at the Hudson River Park Trust. "New York's discerning music fans have come to expect top, influential bands to be presented on our stages. The pairing of sunsets with great bands and great fans makes for memorable moments each summer."
Throughout its 15-year history, RiverRocks has presented a wide array of music's most influential artists, including The Antlers, Dan Deacon, Dawes, Deerhunter, Deer Tick, Grimes, Matt & Kim, Metronomy, Phosphorescent, Ted Leo + Pharmacists, Tune-yards, and Yeasayer, among others. 
RiverRocks is sponsored by Negra Modelo, Modelo Especial & Pacifico Clara..
Hudson River Park is a 550-acre, 5-mile-long waterfront park stretching from Battery Place at the southern tip of Manhattan all the way up to 59th Street along the Hudson River (www.HudsonRiverPark.org).
Staged on Hudson River Park's Pier 84, the RiverRocks schedule is as follows:     
Thursday, July 11 Generationals, and Sallie Ford & The Sound Outside, with Waxahatchee 
Thursday, July 25  Foxygen, and Thao & The Get Down Stay Down  
Thursday, August 8 Titus Andronicus, with Ducktails