Summer Camp Music Festival Adds TAUK to Lineup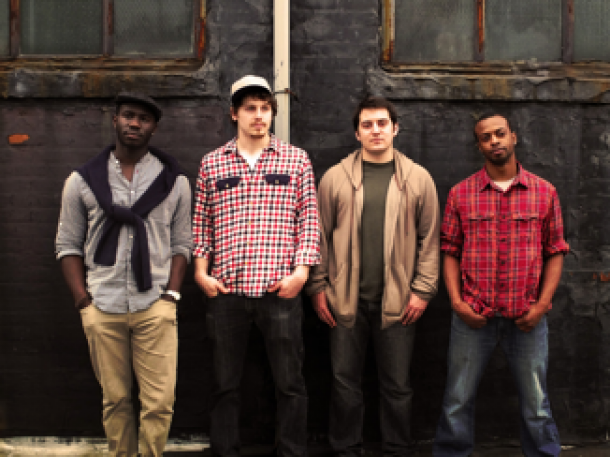 Coming off their biggest year yet, the NYC-based rock/fusion band TAUK announces today they will make their triumphant return to the Summer Camp Music Festival lineup. The 13th annual festival will take place on Memorial Day Weekend, Mar 24-26, 2013 in Chillicothe, Illinois. Thrilled to join such an incredible lineup, TAUK's bassist Charlie Dolan commented, "Were pumped to make it back to Summer Camp this year! Been a while since we have seen us some Trey with a side of Lettuce!"
Earlier this month the band announced they will play Snoe.down on March 26th in Killington, VT and Floyd Fest on July 25th in Floyd, VA. For updates, visit: www.taukband.com.
The 4-piece is finishing up recording their first entirely instrumental full-length album at Los Angeles's Brushfire Records Studio with Grammy-Winning Producer Robert Carranza (Jack Johnson, Mars Volta). The LP is due out Spring 2013 and the band plans to tour heavily to bring their new music and impressive and unique live show to audiences across the nation.
TAUK is Charlie Dolan (Bass), Alric "A.C." Carter (Keyboard-Organ), Matt Jalbert (Guitar), and Isaac Teel (Drums). TAUK's latest full-length is a followup to their critically-acclaimed EP, "Pull Factors" (March 2012), also produced by Carranza and recorded with the legendary Dave Natale (Rolling Stones, Fleetwood Mac). The band's sound is a unique blend of funk, jazz, pop, and rock with a fresh, experimental spirit that has already attracted an early DIY buzz.
While their tunes are adventurous in scope, TAUK's origins are humble.  Dolan, Carter, and Jalbert met as teenagers in middle school and instantly connected over a shared passion for music. Since playing together for a full decade and crafting their unique instrumental style, TAUK has scored opening gigs for O.A.R., moe., Robert Randolph & the Family Band, Perpetual Groove, 311, Tea Leaf Green and Toubab Krewe and spots of top festivals such as Bonnaroo, Gathering of the Vibes, The Hangout Music Festival, Summer Camp Music Festival and The Allman Brother's Peach Fest.
Please head to www.taukband.com for more updates.