Switchfoot & Anberlin at Boulder Theater | 11.19
Submitted by mike on Tue, 08/09/2011 - 03:58
Channel 93.3 and Z2 Entertainment are proud to present Switchfoot and Anberlin at the Boulder Theater on Friday, October 7th, 2011.  Tickets go on sale Saturday, August 13th for $26.50 in advance and $30.00 day of show.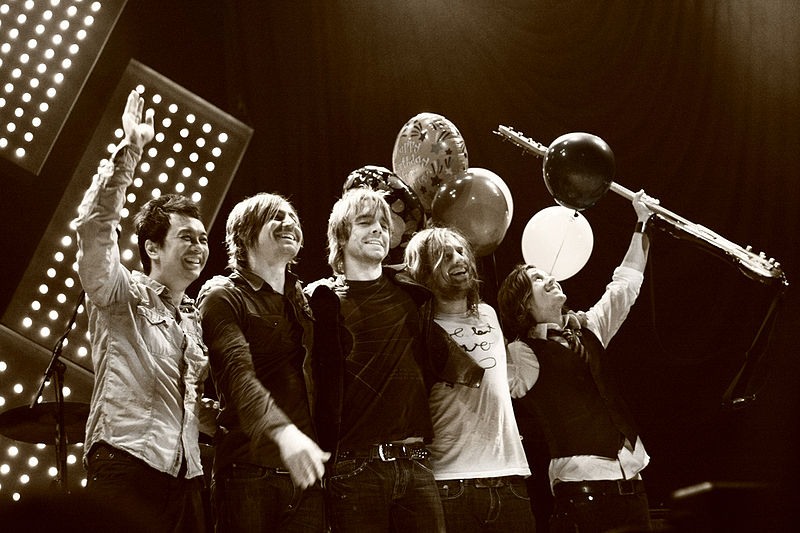 On September 27th, Atlantic Records will release Vice Verses, the eighth studio record from multi-platinum rock band SWITCHFOOT. Working with producer Neal Avron (Weezer, Linkin Park), the band recorded most of the album in their San Diego, CA home studio. Mike Elizondo (Eminem, Regina Spektor) who produced SWITCHFOOT's GRAMMY-winning album, Hello Hurricane, served as executive producer. Released in 2009, Hello Hurricane entered The Billboard 200 at No. 13 and contained the Modern Rock hits "The Sound (John M. Perkins' Blues)" and "Mess of Me."
"Vice Verses is a record of tension and release. It's an attempt to describe the polarity of the human experience. The sunlight and shadow. The highs and lows, laughter and pain, hope and fear, doubts and belief," says lead singer/guitarist Jon Foreman.  In title track he writes; 'Every blessing comes with a set of curses. I got my vices. I got my vice verses.' So we live in the tension – pulled and stretched thin. Vice Verses is soul music – attempting to get to the heart of the human experience: Living in the tension and turning it into song."
SWITCHFOOT comprising Jon Foreman (vocals/guitar), Tim Foreman (bass), Chad Butler (drums), Jerome Fontamillas (keys/guitar) and Drew Shirley (guitar) – will launch a world tour in conjunction with the release of Vice Verses.  They will be joined by long time friends ANBERLIN, on the latter part of the tour.
--
Switchfoot & Anberlin
Boulder Theater
Friday October, 7th, 2011
Doors:  7:00 pm
Show Time:  8:00 pm