theNEWDEAL Announce Additional Autumn Tour
Submitted by mike on Sat, 07/31/2010 - 12:16
theNEWDEAL are excited to announce additional Autumn Dates in Colorado, the Midwest and Northeast as well as a few special shows with the JOIN and the OMEGA MOOS! Don't miss tND's exciting return to the Rockies as they hit Boulder, Denver, and Fort Collin in October. Shows have also been added in Bloomington, Madison and Ann Arbor as well as Buffalo and tND's first trip back to Cleveland since 2002!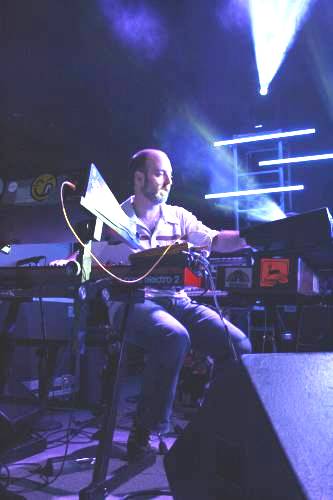 In addition, Tom Hamilton and Clay Parnell (Brother's Past) re-ignite the JOIN as they headline the Muddy River Jam Festival and rocking the River Street Jazz Cafe in August. The OMEGA MOOS will make their jubilant return to Chicago for a special North Coast Festival after-party on September 4th at the Metro. Don't miss an all-new MOOS repertoire of songs as well as many old classics.
Make sure to check out www.thenewdeal.com and our Facebook page for updates and information on pre-sale ticketing for upcoming shows as well as other exciting news!
Upcoming Tour Dates:
Fri 8/13/10 (the JOIN)                  Muddy River Jam Festival, Woodstown, NJ
Sat 8/14/10 (the JOIN)                 River Street Jazz Cafe, Wilkes-Barre, PA
Thu 8/19/10                                Otto's, Dekalb, IL
Fri 8/20/10                                  Hoxeyville Music Festival, Wellston, MI
Sat 9/4/10                                   North Coast Music Festival, Chicago, IL
Sat 9/4/10 (OMEGA MOOS)           The Metro (Late Night), Chicago, IL
Sun 9/5/10                                  Nocturnal Festival, Apache Pass, TX
Wed 9/22/10                               Beachland Ballroom, Cleveland, OH
Thu 9/23/10                                Northern Lights, Clifton Park, NY
Fri 9/24/10                                  Electric Factory, Philadelphia, PA
Sat 9/25/10                                 Pearl Street, Northampton, MA
Thu 10/7/10                                Fox Theatre, Boulder, CO
Fri 10/8/10                                  Hodi's Halfnote, Ft. Collins, CO
Sat 10/9/10                                 Cervante's Masterpiece, Denver, CO
Tue 10/12/10                               The Bluebird, Bloomington, IN
Thu 10/14/10                               The Majestic, Madison, WI
Fri 10/15/10                                 The Blind Pig, Ann Arbor, MI
Sat 10/16/10                                The Town Ballroom, Buffalo, NY
Fri 11/12/10                                 Bear Creek Music Festival, Live Oak, FL