They Might Be Giants 2010 GRAMMY® Award Nomination
Submitted by mike on Fri, 12/10/2010 - 18:00
2010 has been an incredible year for They Might Be Giants coming to a crescendo with a nomination, yet again, for the GRAMMY® Award for Best Music Album For Children.  The band won the 2008 GRAMMY® Award in this category for Here Come The 123's.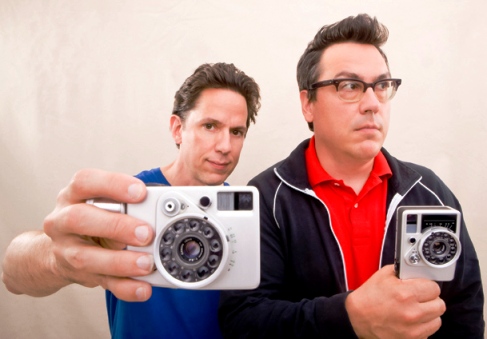 The 2002 release of their first family album No! opened up their sizable following to little kids and parents  With their latest DVD/CD, Here Comes Science, the band adds older kids to that audience in an amazing musical and visual journey. Packed with TMBG's signature melodies and high velocity arrangements, it isn't surprising that adults, teachers, and scientists find themselves popping Here Comes Science into their own iPods just for pleasure.
2010 has also found the band performing Here Comes Science at sold out shows in some unique venues like The Kennedy Center, American Museum Of Natural History and London's Royal Festival Hall.  They Might Be Giants constant touring also helped land the album on the Billboard Kids Chart for a remarkable 52 weeks.
They Might Be Giants are in the studio -- stay tuned for more information about their new ROCK album coming soon!