They Might Be Giants Take Over The East Coast This September!
Submitted by mike on Thu, 09/09/2010 - 02:34
They Might Be Giants continue their US tour, hitting the east coast this September.  The Brooklyn rockers will play a special free show as part of the Milennium Stage Series at the Kennedy Center in DC in addition to two performances at New York City's Town Hall and the 5th annual "fan appreciation show" at Mohegan Sun!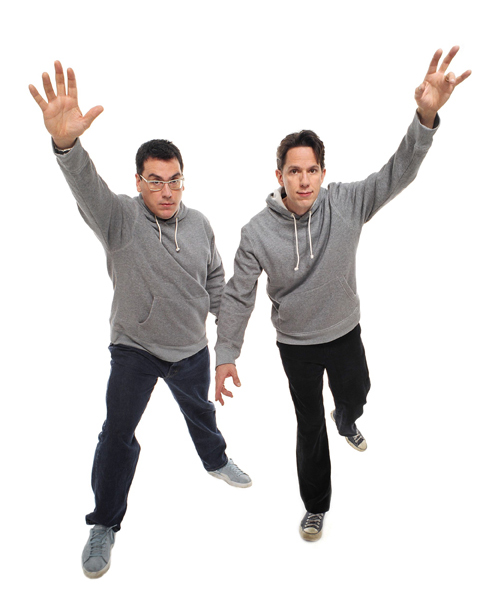 The band is scheduled to play both days of this year's Life is good Festival in the Boston area alongside three stages of headliners, including Grace Potter & The Nocturnals, OK Go, Ben Harper & Relentless7 and many more.  All proceeds go to benefit The Life is good Kids Foundation whose mission is to provide support to kids who face life-threatening conditions such as the trauma of violence, poverty and loss.
The Giants' kids album, Here Comes Science, released in September 2009, has received praise across the board for its unique and exciting fusion of rock, education and humor. Boing Boing described the album as "top-notch pop music with humor that's aimed at both kids and adults" and called the album"better than great. Perfect."
They Might Be Giants Tour Dates
09/11: Canton, MA @ Life is good Festival
09/12: Canton, MA @ Life is good Festival
09/24: Providence, RI @ Lupo's Heartbreak Hotel
09/25: Uncasville, CT @ Mohegan Sun Arena, 5th annual "fan appreciation show" (Free, 21+)
09/26: New York, NY @ Town Hall (Family Show, 12:30pm)
09/26: New York, NY @ Town Hall (Family Show, 3:30pm) (All Ages)
10/02: Washington, DC @ Millennium Stage Series at the Kennedy Center (Family Show, Free)
10/16: Port Washington, NY @ Landmark on Main Street/Jeanne Rimsky Theater (Rock Show, 3:00pm)
10/16: Port Washington, NY @ Landmark on Main Street/Jeanne Rimsky Theater (Rock Show, 8:00pm)
10/17: Morristown, NJ @ Community Center at Mayo Center for the Performing Arts (1:30pm)
10/17: Morristown, NJ @ Community Center @ Mayo Center for the Performing Arts (Family Show, 4:00pm)
10/30: Fairfield, CT @ Quick Center for the Arts (Family Show, 2:00pm) 10/30: Fairfield, CT @ Quick Center for the Arts (8:00pm)