As the bartender made his last call, Todd Snider knew his evening with his hero Jerry Jeff Walker was coming to a close. They finished their drinks and slipped out the exit into a still dark night. It was the hour in which a busy city was fast asleep and only the air made a noise. Together they began to tiptoe down lonely city blocks until they heard the strings of an acoustic guitar...
On Friday April 27, Todd Snider brought his poetically-hilarious-storytelling-folk-blues to Denver's L2 Arts center. Snider embodies folk music's essence with songs that not only reflect a masterful storyteller but captures moments, where fact or fiction is irrelevant, that arouse seizures of uncontrollable laughter. He has been introducing himself live for years by saying, "If you've never heard me play before my name is Todd Snider I've been driving around fifteen-years making this shit up singing it for anyone who'll listen to it, some of it's sad, some of it's funny, some of it's short, some of it's longer than others, and sometimes I'll go on for more than eighteen minutes between the song."
You may think you don't know Todd Snider, but I can guarantee that isn't true. I don't care if you measure your days in coffee spoons or milk cartons, you have known two people in your lifetime: 1) The person who can control a room with a story. 2) The person who does not have to get out more than three words before you are hunched over laughing like a child who just learned flatulence can be used as a musical instrument. Todd Snider is both of these people wrapped into one, who just so happens to be a talented musician. Oh, and he also wrote that "Beer Run" song that was stolen from him by a songwriter who later brought it to Garth Brooks.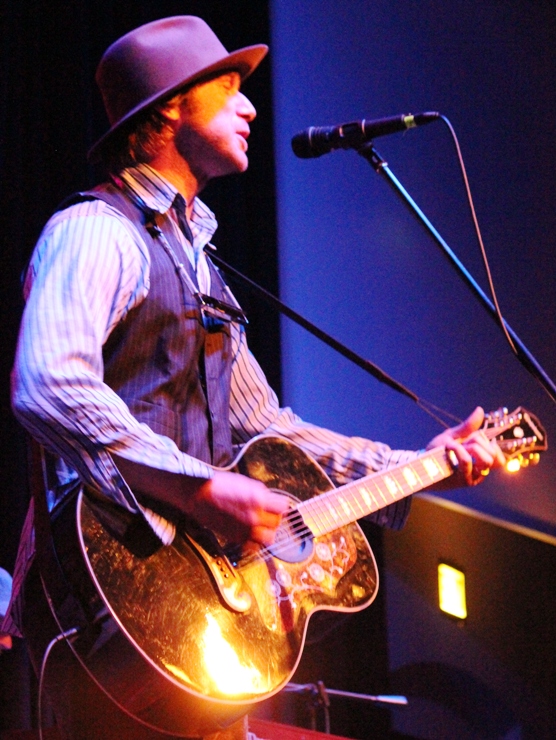 As moths to a flame they began turning corners searching for the source of music. Then suddenly, they spotted a man playing for no one with his hat turned upwards on the pavement. It was odd this man chose this moment to play with absolutely no prospective customers, but what was unexplainable was that this man was playing Jerry Jeff Walker's "Mr. Bojangles".
At the age of 19, Todd Snider was introduced to the music of Jerry Jeff Walker. Snider recalls after the first chance he had to see Mr. Walker perform live he wanted to model his live act after him. So in true Jerry Jeff fashion Snider began touring the county performing solo and telling lengthy charismatic stories between notes. This tour is in support of Snider's newest album, Time as We Know It: The Songs of Jerry Jeff Walker, a tribute to the man who helped define his career. He also brought along with him for this tour The Burnouts, a backing band that help to fill out some of Snider's fingerpicking.
The L2 Arts center is a branch of Swallow Hill's movement to revitalize old church buildings as places of folk music worship in Denver. Todd Snider and The Burnouts seemingly took the stage with ambiguous expectations as they had no idea as to how accepting a church congregation would be to a man whose last album was titled, "Agnostic Hymns and Stoner Fables." The crowd, perhaps won over by Snider's charm, smiled and applauded as he often spoke of his quarrels with religion. Snider remarked, "I would love to put my trust in God, but he's clearly keeping secrets from me".
Closing out a lengthy set that had the old mixed in with the new, Todd Snider remarked how fortunate he is to have been playing all these years. He then spoke of how strange he finds it that people can't believe he enjoys playing the same song over and over again. Referencing the song "Beer Run" Snider said, "How could you get sick of singing "beer" and "run" in the tune of "You Get a Line and I'll Get a Pole"? I sang it twice before I came out here." If you have the chance to see Todd Snider live it is a must, there is nothing quite like it.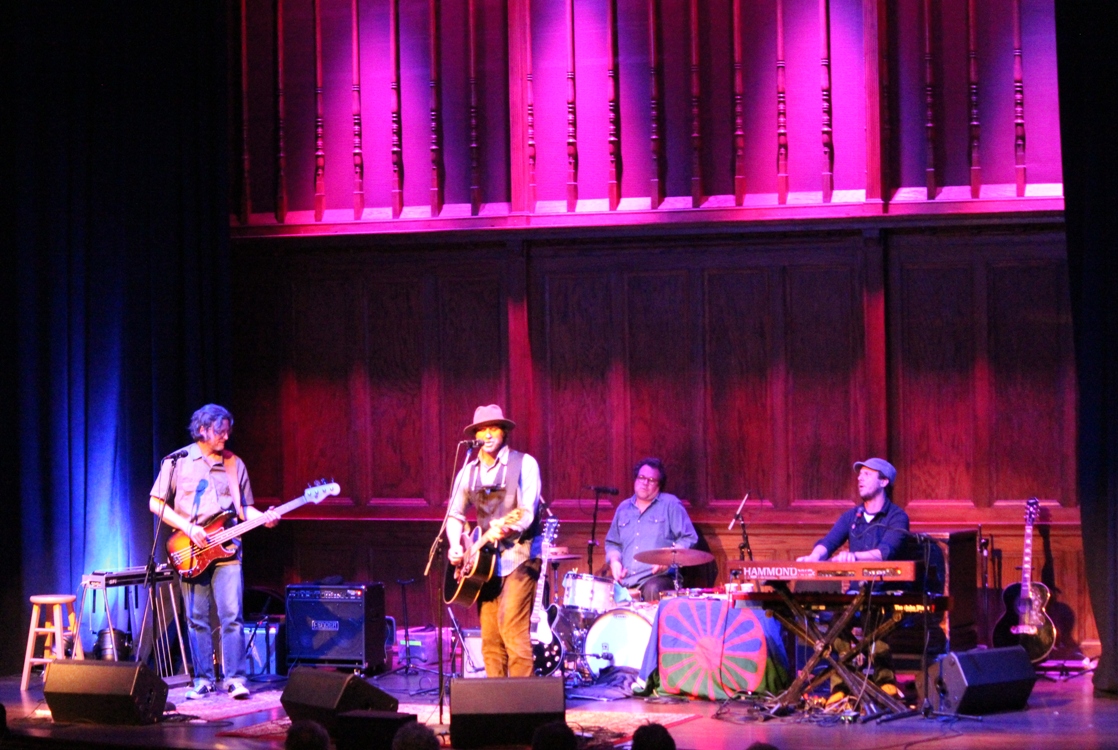 Fighting every urge in his body to speak out to the man playing to tell him that he was performing the song of the man standing next to him, Todd Snider stood in silence and etched this moment into his memory. Once the song had ended, the two men smiled at one another and slipped off into the darkness.