Toler Gibson is a group of mountain dwellers living high above the clouds in California.
The project started when Kenneth Gibson, a Canadian born, Texas raised Angeleno moved from LA to the mountains of Idyllwild and met Gavin Toler, a Seattle born and raised Angeleno who had moved to Idyllwild from LA, three years prior. The two bonded on their love of country, folk, & psychedelic music and immediately started pickin' and singin' their favourite classics in one cabin or another. Toler Gibson was born.
The two have been in multiple other known bands such as Bell Gardens, Furry Things, Winter Flowers, Old Gold, as well as releasing solo material. TG started by playing their favorite old country tunes in the bars and roadhouses in Idyllwild but eventually turned into a fully-fledged band. The band expanded when drummer Charlie Woodburn and bass player Rob Hume landed in Idyllwild from LA, then adding Drew Manne as their main pedal steel player. The band played their first original set at Grand Ole Echo in LA in 2018.
The boys started slowly tracking The Days Before in Gibson's Heavy Meadows studio through 2019. They found a home with London based indie label Rocket Girl Records (Bell Gardens, The Lily's, Robyn Guthrie).
Toler Gibson's vocal harmonies are the main focal point threading the album. They weave their way through a tapestry of acoustic, electric and steel guitars that recall elements of country, folk and psychedelic rock. The Days Before possesses an almost cinematic quality that tips it's Stetson to classic country influences while simultaneously going far beyond them.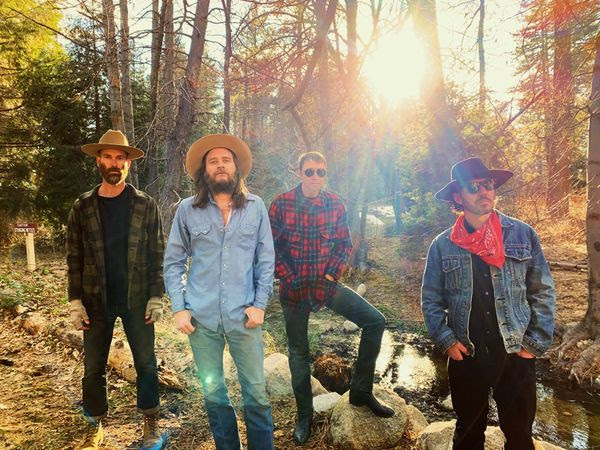 Songs like "Murder Will Fly" and "Mountain Room" render a portrait of darkness and isolation, a feeling of solitude that is never far away when winter settles in on the mountain. While "Country Queen" and "I Want A Dog" reflect on domestic discontent with self deprecating comedy…"looks like daddy's drunk again". The opening track "Dead end lady" moves the listener down the road at a nice pace and like much of the material on this album it tells a story of life's past experiences meeting the present. Though (as noted later on the album) "we can never go home again".
Toler Gibson's debut paints a picture with many colors and sets itself apart from your typical California Country release. Maybe because it comes from a higher elevation where the snow falls in the valley and the pines grow tall? A place you might happen upon if you head west from Texas or south from the great northwest.