Toubab Krewe Fall Tour & NYE on sale now!
Submitted by mike on Wed, 11/18/2009 - 02:05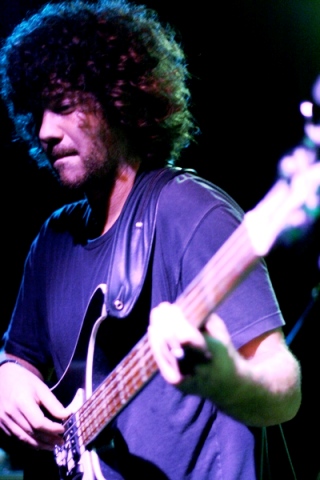 Toubab Krewe is set to close-out an incredible 2009 with a tour that takes them up and down the East Coast. They kick things off this weekend at the Bear Creek Music Festival in Live Oak, FL before heading northeast for a run that includes a show at the Santos Party House in NYC (11/19). Joining Toubab at Santos will be their good friends Break Science (featuring Adam Deitch) and Mamarazzi.
Other highlights of the tour include a December run through Florida and a performance at Phish's official tour-ending after-party at the Jefferson Theater in Charlottesville, VA (12/5).
The band ends the year by coming full circle to celebrate New Year's Eve at home in Asheville with a two night stand at the Orange Peel, where we recorded our last album. Special guests State Radio, featuring Chad Stokes Urmston from Dispatch, will open both nights, with additional opening acts TBA.  Two-night ticket buyers will receive a free download of Live at the Orange Peel.
November 17 |Baltimore, MD | The 8X10
www.the8x10.com
November 18 | Ithaca, NY | Castaways
www.castawaysithaca.com
November 19 | New York, NYC | Santos Party House
www.santospartyhouse.com
With special guests Breakscience (featuring Adam Deitch) and Mamarazzi.
November 20 | Cambridge, MA | Middle East Nightclub
www.mideastclub.com
December 3 | Athens, GA | New Earth Music Hall
www.newearthmusichall.com
December 4 | Greenville, SC | Gott Rocks
www.myspace.com/gottrocks
December 5 | Charlottesville, VA | Jefferson Theatre
Official Phish tour-ending after-party.
www.jeffersontheater.com
December 9 | Gainesville, FL | Common Ground
www.commongroundslive.com
December 10 | Orlando, FL | Plaza Theatre
www.plazatheatre.com
December 11 |  Tallahassee, FL | Engine Room
www.engineroomsounds.com
December 12 | Jacksonville Beach, FL | Freebird Live
www.freebirdlive.com
December 13 | Tampa, FL | Skipper's Smokehouse
www.skipperssmokehouse.com
December 17 | Harrisburg, PA | Appalachian Brewing Company
www.abcbrew.com
December 18 | Philadelphia, PA | North Star Bar
www.northstarbar.com
December 30-31 | Asheville, NC | Orange Peel
www.orangepeel.net
Special 2 night NYE run! Buyers of 2 night tickets will receive a free download of 'Live at the Orange Peel'
Special guests State Radio will join the band both nights.
January 3-8, 2010 | Ft. Lauderdale, Ocho Rios, Jamaica, Cayman Islands, Caribbean Ocean | Jam Cruise
www.jamcruise.com