Trading Label for Fan-based Experiment: Ari Hest's Song a Week
In January, singer/songwriter Ari Hest launched an ambitious project to write and record a song each week of the rest of the year. Fans would then pick their favorite songs and twelve songs would be pressed into a new album. Fifty-two songs in a year would daunt many a songwriter, but for Hest it's an opportunity to showcase new work. "I have a lot of ideas," Hest says. "Music comes to me very quickly. It's the lyrics that take a while longer. I knew that that would really be the hardest part of writing this year. There are still tons of songs I still have to write. I just have to keep life interesting and keep meeting new people for inspiration."
It's not surprising that Hest is attempting this kind of project. He's been writing songs since he was in high school. "I never thought that this would end up being my career," he says.  He was writing and playing in bands for fun.  But after his last band broke up, Hest recalls, "I started to realize that I don't need a band with the music that I was writing, which was highly percussive, acoustic guitar music." He began recording his own records that didn't leave room for any other instrumentation.
Then, in 2004, he was signed by Columbia Records who decided to re-release one of his independent recordings. They remixed it and offered it to the public. That effort set a precedent for Hest. From that moment on, Hest was chasing his older material. For some artists that wouldn't be a problem, but for Hest who was constantly evolving, those label efforts jerked his creative temperament. That first recording had songs on it that were three or four years old. "I thought I was done with them, but then I had to tease myself into thinking that they were new again for the general public who still had not heard them," he recalls. "I was writing stuff in 2004 that didn't see the light of day until the Break In, which was my last CD in 2006.  It just set this cycle up where I had plenty of material all the time. It was kind of a nice problem, but at the same time it was mentally a little challenging, knowing that you are writing better songs now but you have to promote songs that you wrote a while ago. Really for me, the style of my playing changed and my thinking about what I feel is a quality song, even my singing style changed tremendously in the last three years."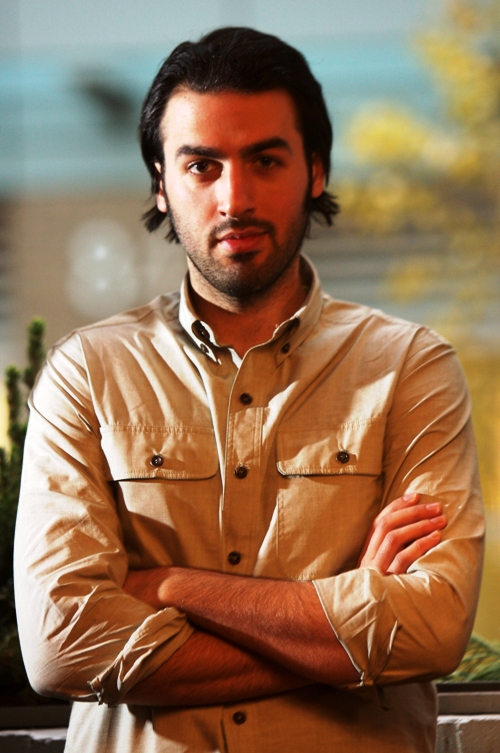 Those old songs have been good to Hest. "If you go to iTunes right now and you look at what my most popular downloaded songs are," he says, "you'll find that the majority of them are old. They are songs I wrote six or seven years ago.  It almost doesn't sound like what I do now. I am proud of those songs. I think the writing, especially for my age at the time, is pretty good, but I feel that I've gone in a very different direction, one that I'm happier with now."
So, when Hest parted with Columbia, he decided to find a new way to produce his music.  He decided then to write and record current songs. But this time the songs are immediate. These weren't songs that were written months or years ago, but last week or yesterday.
But Hest realizes that even putting a song a week on a website may not be enough involvement for his fans. "We wanted to make this more interactive. We wanted to involve them as much as we could in the creative end of things," he says. "Basically, they're being my A&R people. They are telling me which songs they like the best and which songs they think that other people will like the best. I'm going to listen to them." Moreover, Hest will hire a producer to bring some cohesiveness to the album.
"Everybody needs more word of mouth networking," Hest adds. "I don't have the money to do a whole lot of publicity without a major label. I need to rely on my fans to tell their friends."
Between meeting interesting people and recording the songs those meetings generate, Hest continues to tour college campuses.