What is bluegrass? Is it the strictly dictated by the legacy of Bill Monroe? Is it constructed by the lead guitar flat-pick licks of Tony Rice, Norman Blake, or Charles Sawtelle? Is it held by the torch of the current up-and-up popularity that the genre is experiencing? So many contributing factors and all of them contribute to the big wide genre of bluegrass. Many often forget that bluegrass itself is not a "purist" form, taking nods from jazz, classical compositions, and old folk traditional. Really, when you think about it, its one of a few musical forms that a band can don the title of being a "bluegrass" band just by featuring the instrumentation of a banjo, mandolin, bass, and acoustic guitar. I don't consider that a bad thing. Purists need to lighten up a bit. Any old jazz fan that denies the fusion work that Miles Davis, John McLaughlin, and Jean Luc Ponty were expanding the genre with need to blow their stuffy nose.
So, calling Minnesota's Trampled by Turtles a bluegrass band might not be entirely accurate in a "purists" mind, but who really cares? They're great at what they do. Certainly they've evolved over the years since the first time I saw them at Wakarusa Music Festival back when they held it in the (cough…god-awful…cough) state of Kansas. Back then they were more shred-grassy. Trying to show off their licks and chops, get their name out there. Now these guys have a massive fan base of beautiful people. They're selling out shows at theatres all over the country, including the show I recently saw at the Boulder Theater in downtown Boulder, Colorado.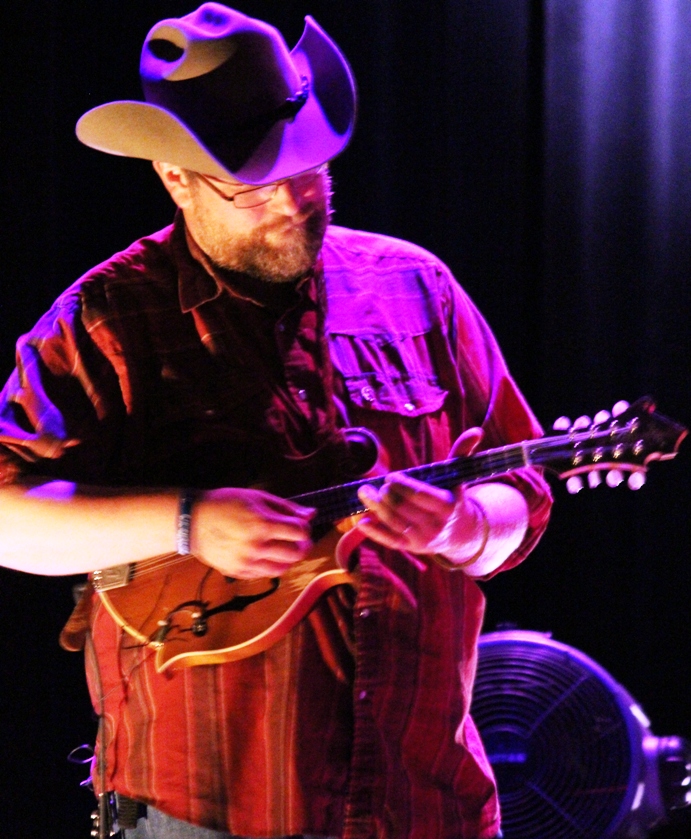 Their newest album "Stars and Satellites" sees the boys in a more refined state. Focusing less on instrumentation and more on writing quality lyrics that weave stories. Neither is right or wrong, and any good band needs to evolve. Trampled by Turtles is Dave Simonett on guitar and lead vocals, Tim Saxhaug on bass, Dave Carroll on banjo, Erik Berry on mandolin, and Ryan Young on fiddle. The rest of the fellas all contribute backup vocals and have their own songs to accompany Dave Simonett's general front man stature. Wikipedia lists the band as an "Indie Folk" band. Well if that's true, they're the hardest shredding "Indie Folk" band I've ever seen.
Trampled played Boulder on a bustling Thursday May evening. Downtown Pearl Street was booming with crowds going about their late Spring delights and ours were probably the best. The theater was comfortably full. As the boys got onstage the crowd went nuts. The fan base seemed to contain many attractive young women. Good for them! They opened their show with "Midnight on the Interstate" off their newest album. One thing that I immediately was reminded of was the unique banjo playing of Dave Carroll, who seems to power-strum his banjo rather than the Earl Scruggs picking that we more commonly see. Very cool! Other highlights from the show included "Wait So Long" which received a wild embrace and sing-along vibe from the audience, and dusting off an old classic "Whiskey" from their first album "Songs from a Ghost Town".
Trampled is not a jam-band. At least not anymore. No extended acid-laced instrumentals or two sets, with three and a half hours of music. But that's not what their music is about, and nearly two hours in one set of more traditional folksier grass satisfied all of our appetites.

The show ended with a surprise encore of "Where's My Mind", a cover of a song by the "indie" band The Pixies. The crowd seemed familiar with the cover it embraced it with cool conviction. It's easy to see how these guys are so popular, being so charismatic with good interpersonal skills as a unit. Last year at Telluride Bluegrass Festival they threw down a harder instrumental set and the Boulder Theater show last weekend was more of their show rather than trying to play grassy. Everybody had a great time. I see things still going uphill for these guys. Thanks for a great time. Remember Boulder next time you tour through the mountains. Until then, ramble on!