Trampled By Turtles @ Telluride Bluegrass Fest
Submitted by mike on Fri, 06/03/2011 - 04:21
Trampled by Turtles, the highly regarded Duluth, MN acoustic 5-piece, will be making their debut at the Telluride Bluegrass Festival this summer.  They'll be appearing Friday, June 17 at 4:30 pm (right after Jerry Douglas and before Emmylou Harris – great company to keep).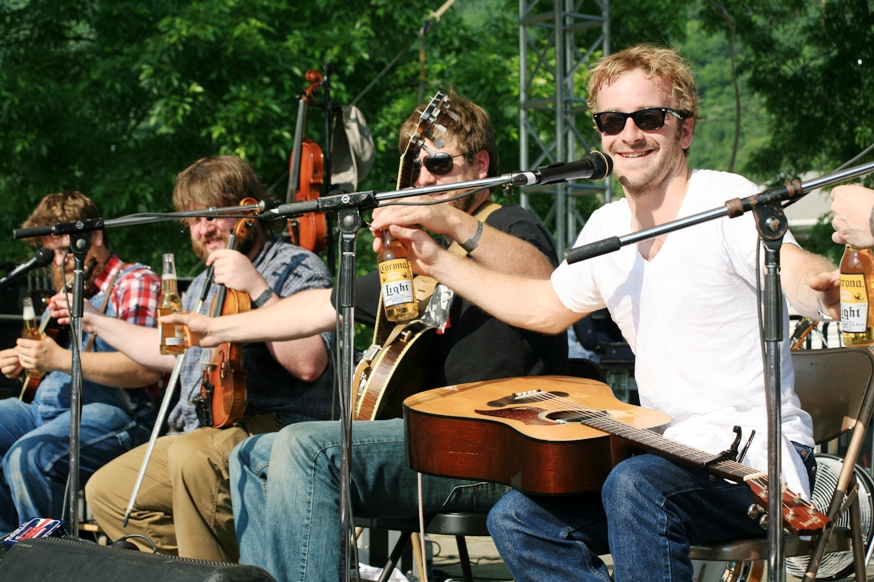 The band's incendiary sets at SxSW 2011 and Coachella showed up in countless best-of lists and fest recaps by NPR, Esquire.com, American Songwriter and the Boston Globe, to name just a few.
It's been a steady climb for the band since the April 2010 release of their breakthrough record, Palomino. The album is still holding in the Top 5 on the Billboard bluegrass charts, and critical acclaim has accompanied TBT's word-of-mouth reputation as a live band not to be missed. While it's the band's energy and quicksilver picking that has made them a favorite on the tour and festival scene, it's the songwriting that seals the deal. All the band members cut their teeth in rock, punk and metal bands but their original material draws from the same well of inspiration as Townes Van Zant, Dylan, Neil Young, Del McCoury and Ralph Stanley, putting their own unique spin on this classic genre.
Trampled by Turtles have been tapped to provide music for the Adult Swim cartoon Squidbillies, and will be releasing a split vinyl/digital single with fellow Minnesota band Motion City Soundtrack in June 2011. Stay tuned for further details