Turbine Steams Out a New CD: Reward
Those New Yorkers, Turbine, have a new inventive CD, Reward. It's their first studio album as a foursome. It is a mix of upbeat pop, roots ballads, rock tunes, and lyric-driven jams. When the duo of Jermey Hilliard and Ryan Rightmire expanded their band with the addition of Justin Kimmel on bass and Jason Nazary on drums, it allowed more creativity to develop.
Prior to 2005, Hilliard and Rightmire attempted to play all the parts of a full band on two guitars and a harmonica. They had arranged music so those three instruments played bass parts and even percussion. Yet, what was always a hallmark of Turbine material was the variety and quality of the original songs they brought. The new band members took on those tasks and completely altered the way the band writes and arranges. Hilliard and Rightmire now could add more guitar flourishes, more complex harmonies, and that extraordinary harmonica work that Rightmire is known for.
And, of course, the new band members add their own touches. All of the band members have jazz and/or classical roots. Hilliard studied jazz guitar. Rightmire studied piano and French Horn, then moved to acoustic guitar and harmonica. Kimmel and Nazary are also jazz trained but are extremely versatile, even filling in on a reggae song or a country tune.
Though Hilliard has historically written most of the songs for the group, the band has begun to add to that song pool. Reward, the first album for the full band, complements the work of the duo in their first studio album, Don't Mind If I Should, that was released in 2004.
I had the opportunity of previewing a lot of the cuts on this new album during the 2006 10,000 Lakes Festival when the band played not only an opening night set on the Saloon Stage, but spend the rest of the weekend, playing during lunch in the VIP hospitality tent. The band spent two hours or more entertaining the other musicians, the staff, members of the press, and those fortunate enough to buy VIP tickets. It was a treat to hear their full original repertoire. They did jam rock songs, sea chanties, Irish drinking songs, folk tunes, ballads, spacey jams, Afro beat, and everything in between. Many of the tunes on Reward were introduced there. I also was privileged to get preview cuts before the final pressing of this CD.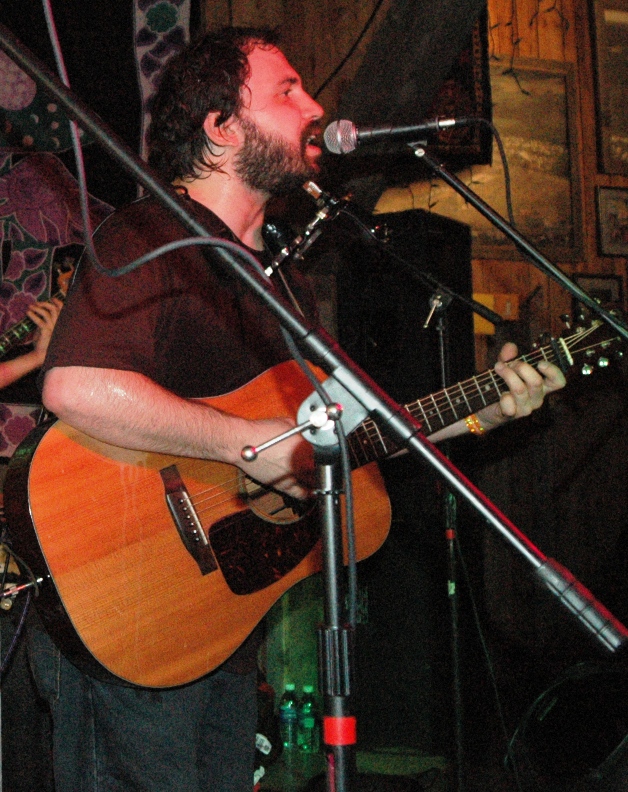 Reward like Don't Mind If I Should is enhanced by Rightmire's harmonica work, which he puts through a microphone with pedals that he crafted with Frank Sternot, a Chicagoan who developed the traditional microphone most harpists buy. Though this set up, Rightmire adds not only John Popper type straight harmonica, but he can make synthesizer sounds, Hammond organ chords, and even spacey electronic sounds or the sounds of a DJ turntablist.
But Reward has used these effects carefully so that the result showcases the merits of each song. The guitar work is strong, but, again, not over the top, and the vocals are pure with often Phish-like harmonies. Though the nine songs on this album in no way represent the wide breadth of this band, they do give the listener a taste of what Turbine can do. All of these songs are also radio friendly. In fact one of my favorites, the folky, harmonic tune, "Cranberry Creek," is being played on Sirius Satellite Radio Channel 17—Jam On.
The first cut out off the album, "Don't Take Money From Strangers," is an upbeat pop piece that is a good introduction to the band. "Blackout Song" and "Stand Down" are classic Turbine songs, with early Phish-type harmonies. "Roll On" steps it up with an odd mix of styles (Phish, the New Grass Revival, the Allman Brothers, and Primus), and it works! "Invited" has a New Orleans bass and drum beat with country/rock lyrics. It's a bright twist on what Poco and Pure Prairie League used to produce, and what radio hasn't heard in a long time. "Seven Years of Bad Luck" is a bluesy, funk tune, and the title cut, "Reward," is pure roadhouse. The final cut, "Rosehill Promenade," is my all time favorite. It has the innocence of Bill Staines' "Roseville Fair," but has something more that only Hilliard and Turbine could evoke.
So, check out Turbine's new CD, Reward. It's good music.