This funk show was one of the most powerful shows that I have ever seen. Turkuaz is the best and hottest funk band in the world at this moment. There is no doubt in my mind. The Nth Power is not very far behind them in their mastery of their cross genre collaborative. Both of these bands days of playing in small venues like the Fox Theater in Boulder, are numbered.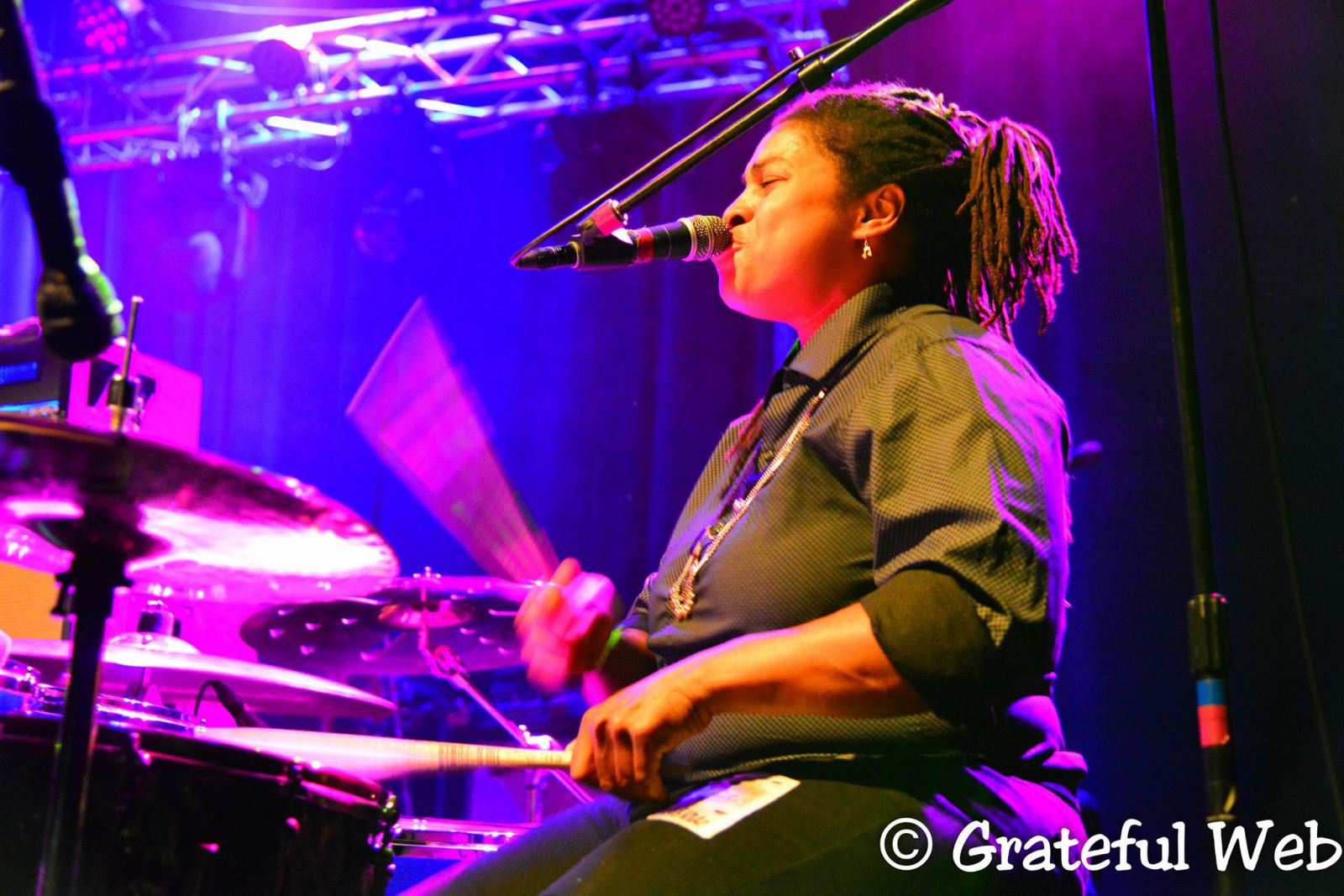 The Nth Power came out right on time, and it was one of the loudest shows that I have seen in a while. This band is the brain child of former drummer of Beyonce and Dumpstafunk, Nikki Glaspie. Her beats are loud and on time. Her experience touring with a huge act and even playing for President Obama allowed her the freedom and know how to pick the band that she wanted around her. Therefore, about three years ago, she selected the players in Nth Power. Bassist Nate Edgar, formerly of John Brown's Body and Groovechild has known Glaspie the longest and their tag team efforts have catapulted this band into the powerhouse that it is. Their opening set was on fire. It was a mix of gospel, blues, and funk that wound together to make a happy dirty sound that was hard and pleasing to the audience. They encored with a Beatles "I Want You (She's so Heavy)" cover. This was a lot more than an opening act. They'll be headlining these venues in no time.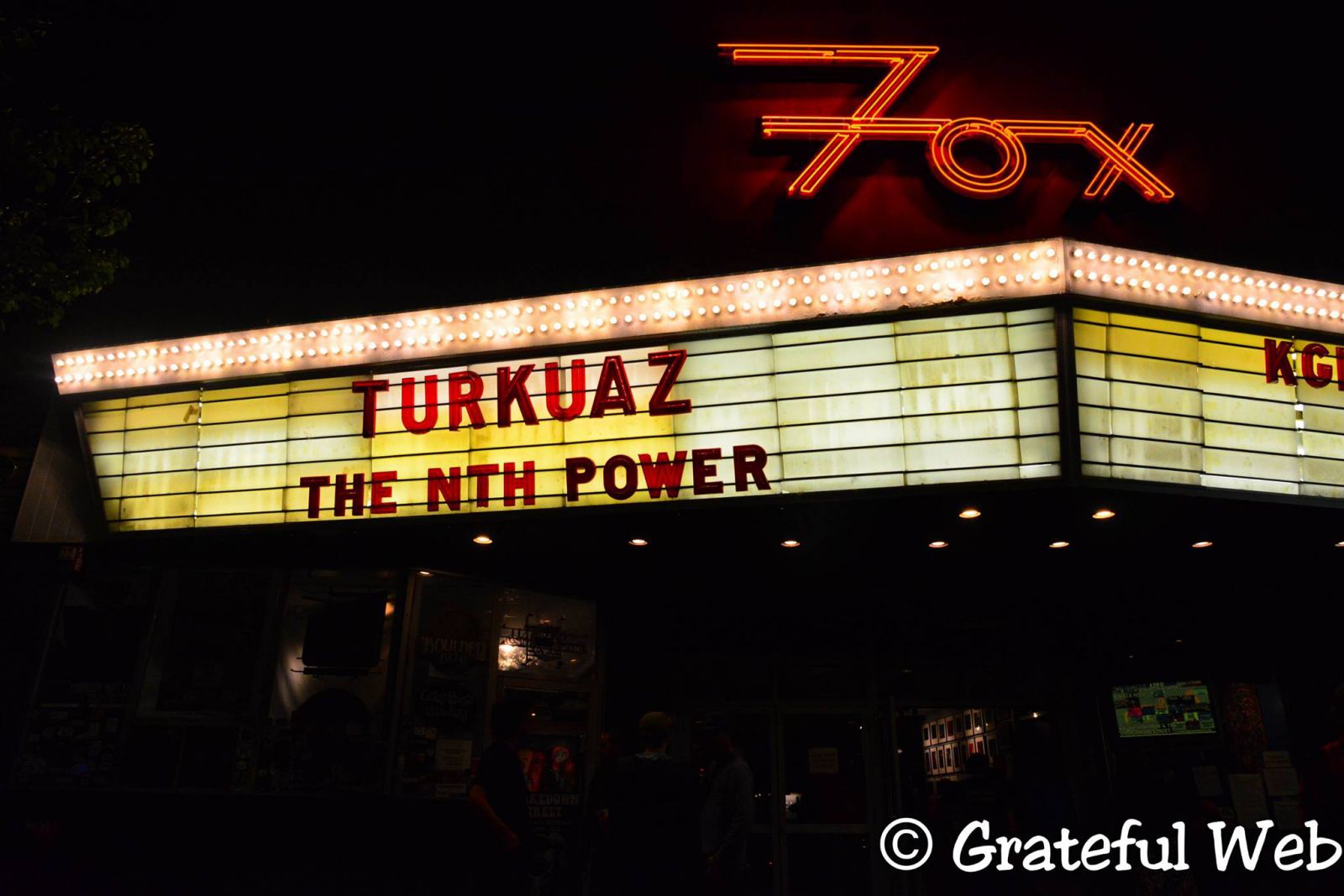 I was eagerly awaiting Turkuaz's set because I saw them at the ARISE Music Festival last summer, and they were one of the most action packed and danceable bands of that day. This 9-piece power funk band believe it or not is innovative and formidable. From the first intro song of this show, which was a James Brown intro, Turkuaz was on fire. The personalities of all of the members of this Brooklyn band share the stage while showing their personalities in their individual solos. They played "The Rules" and "Chest Fever," and by the time they were on their third song, people all through the crowd were grabbing their heads in astonishment. By the time they finished "20 Dollar Bill" and "Back to Normal," many in the audience as well as me were saying that this was the hottest funk band in music right now.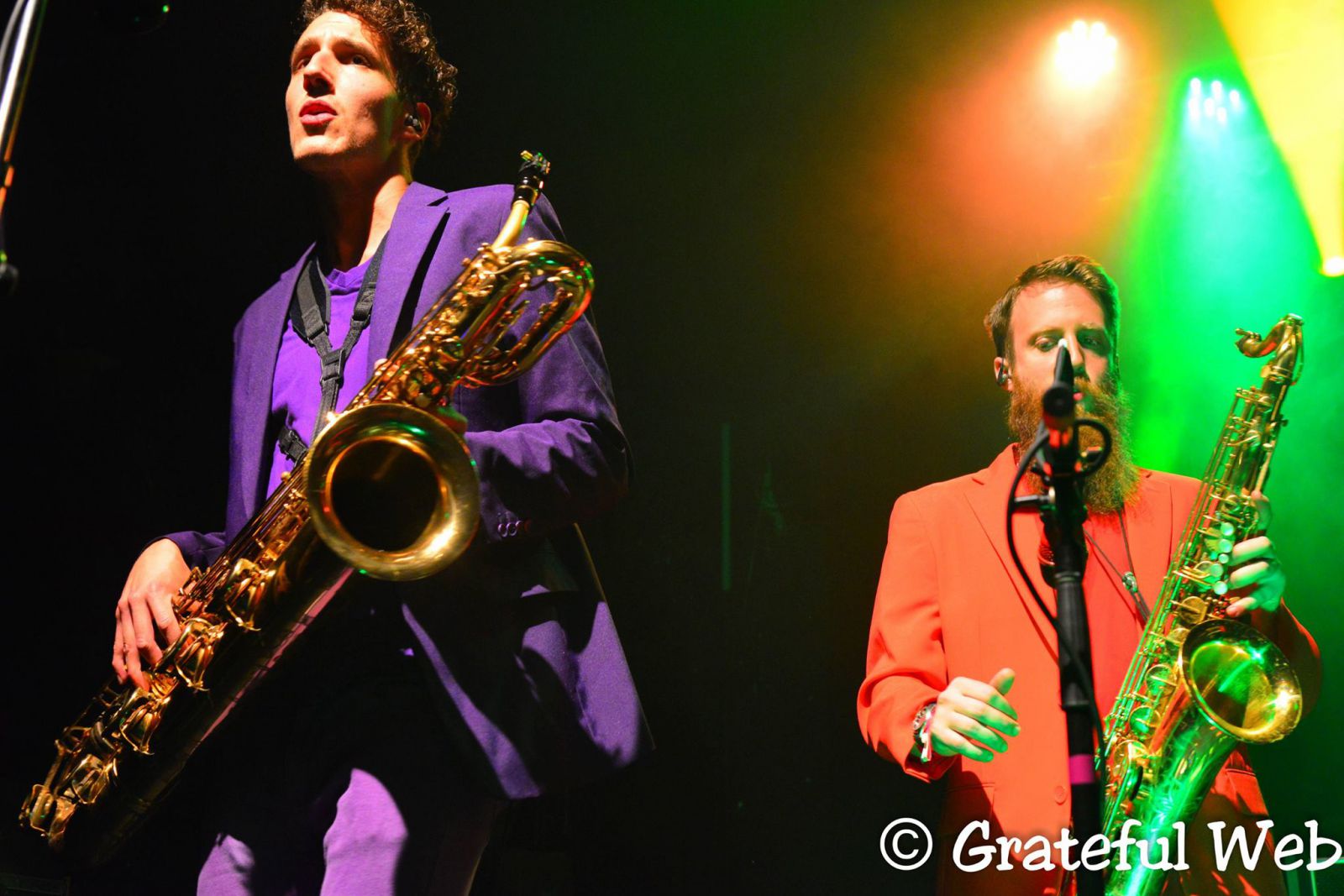 Turkuaz just put out a new album entitled Digitonium. "Bijou Drains, the Birddog" was the first song of the night that came off of this new album, which I highly recommend investing in. They followed this new song with one written in 1968. "M'Lady" is a Sly & the Family Stone cover, whom often gets compared to the sound that Turkuaz emits.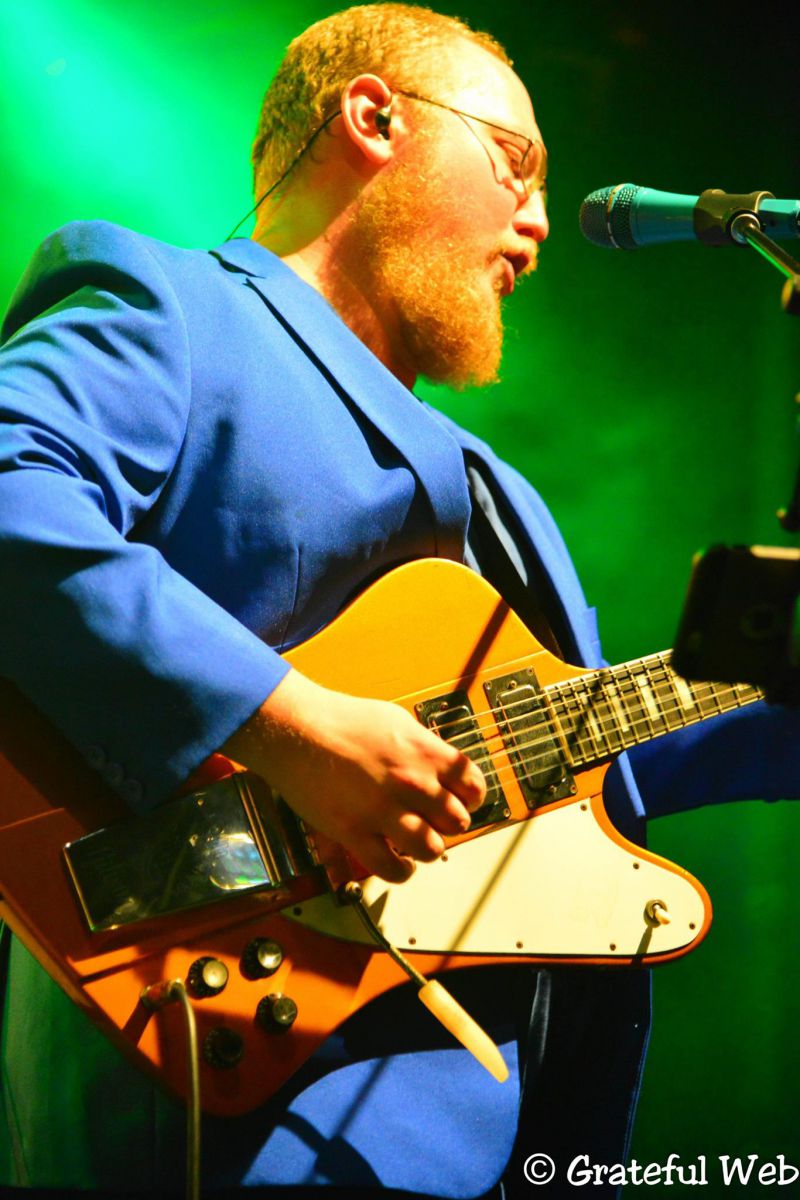 "Gremlins" is off of their 2011 album Zerbert and was a dance party. Right after, the band bounced in with "Slippery People." "Barking Up the Wrong Tree" was another new song we got to funk to, and the steam just kept on building with "Electric Habitat" and "Everyone's a Winner." This sweaty dance party ended reluctantly with "Let it Ride," "Gogo Mister Dodo," and "The Ballad of Castor Troy." Anyone who is a fan of funk music must see this act as soon as possible. Like I said before, I'm not sure that there is any better, faster, harder, and sweatier funk anywhere right now.