In a world awash with wannabe DJ's, it is good to know that some still have the desire to do what it takes and make their case for success. One such artist is Colorado's own DJ Goodfoot (aka David Lochhead).
DJ Goodfoot was born in Pueblo, CO but moved to Louisiana near New Orleans with his family as a young boy. It was there that he became fascinated with the urban performers and street dancers of the mid-80s, which then spurned his interest in the world of hip-hop and break dancing.
After moving back to Colorado in the Denver area, Goodfoot took what he had learned in the south and decided to turn it into a passion. He began to break dance professionally in his early 20s, and started hitting the local club circuit to show off his skills and absorb the music scene.
It was the music in these clubs that struck a chord, and he soon decided he wanted to learn more about it. He began studying music theory and turntable techniques, and eventually acquired enough equipment to start producing himself.
After a few years of spinning at parties, raves, and a few small clubs around the Denver area in the late 90s he received his big break by landing a house residency at the locally famed Snake Pit. He began creating beats for the Sunday night crowd, and eventually began performing late night gigs for their "Destination Monday" features.
Mixing and sampling other artist's work, along with beats and tracks he created himself earned him some local fame. His success has motivated him to dive deeper in creating his own music, which he has been doing ever since. He formed his own production company called Turn It Out Productions, and turned his love for house, techno, and break beats into his own style of music.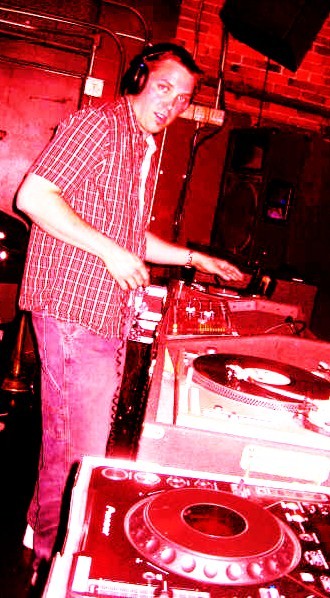 Smooth beats and seamless transitions make his art perfect house music. Elements of trance, old school hip-hop, and modern acid jazz form to create a positively pleasing sound. His recent demo release, "It's All in the Name", is pretty brilliant work. Using live performance and analog recording he composes music that is not as shiny or polished as many DJs, but rather warm and real. The feel of it is very organic, but by no means is it fluffy or even talentless. It is more the sound of what you would expect to hear back in the day, but with some modern class to it.
His determination and flavor is continuing to translate outside of Colorado. Recently he was dispatched to feature his craft in some of Seattle's hottest high-end night clubs such as Club Contour and Club Trinity. His well-received performances earned him the right to return, which he will be doing sometime in the coming year.
Until then, DJ Goodfoot is creating new music and is in talks with various big name distribution companies about getting his art out to the masses. He is also playing various clubs in his hometown area, gathering more fans and getting the folks dancing. The bottom line here is that this Colorado white boy can spin.
For more information on DJ Goodfoot search his myspace, or send him an email.