Two Jerry Garcia Acoustic Band releases
Submitted by mike on Tue, 10/19/2010 - 21:03
Jerry's daughters and brother-the Jerry Garica Family LLC-proudly reissue Almost Acoustic, JGAB's critically acclaimed 14-track set of gems from 1987's storied Wiltern and Warfield shows. Originally compiled by Jerry and Sandy Rothman, Almost Acoustic offers an exceptional mixture of tunes popularized by the likes of Jimmie Rodgers, the Stanley Brothers, Tex Logan, the Blue Sky Boys, Mississippi John Hurt and more. Remastered of course brilliant HDCD audio.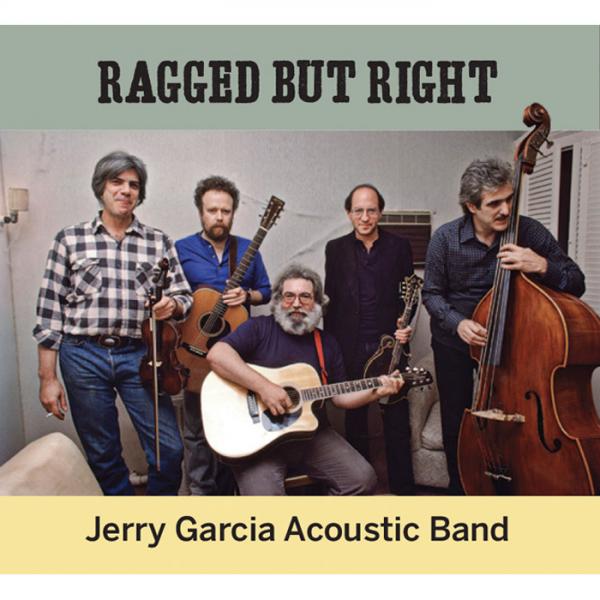 Twenty years in the making, Ragged But Right, Sandy Rothman's (and Jerry's) follow up to Almost Acoustic completes the mission of presenting JGAB's entire repertoire. Fourteen nuggets plucked primarily from 1987's Lunt-Fontanne "13 Magical Nights" on Broadway and additional material from the subsequent Wiltern and Warfield gigs. This tremendous follow up album was lovingly transferred from the original DAT soundboard cassettes and mastered in crystal clear HDCD audio.
The Dead deliver up their very own psychedelic soundtrack from Hollywood, Florida's Big Rock Pow Wow Festival in May of 1969. Yet another sonic gem from Bear's reel to reel master tapes, Road Trips Vol. 4 No. 1 offers up two fiery complete sets (over 3 discs) that show the group at their exploratory best. As always, it's been mastered to HDCD specs by Jeffrey Norman for maximum fidelity and punch. There's some pretty amusing stage patter you won't want to miss, too. We think it's one of our best releases yet, but judge for yourself.
Join the party! Enjoy free streams of "Oh, The Wind And Rain" from Almost Acoustic and "Turtle Dove" from Ragged But Right.  Click here to listen!