Though Umphrey's McGee have always been known best by their enigmatic live performances, they have also excelled in crafting outstanding studio albums throughout their career, and the newest release Death by Stereo is no exception.
The band continues their studio brilliance by releasing an album that is as diverse as their epic live shows. It may not have the concept-type flow that their outstanding 2009 album Mantis displayed, and the songs are cut down to more listener-friendly lengths, but it is nonetheless a mind-bending concoction of fiery, concise, and crisp originals that siphon off such genres as modern electro-pop, classic metal, and 70s-style funk....all the while staying within their comfortable progressive rock realm.
Produced by Manny Sanchez in collaboration with longtime UM sound caresser Kevin Browning, Death by Stereo also marks the group's first release on ATO Records after years of being with SCI Fidelity. The change should help the sextet reach a wider audience as ATO has a little heftier distribution power.
However, it should be noted that this album almost never happened at all, as drummer Kris Myers said in an interview with the Grateful Web earlier this year that the band had considered just releasing the new songs as singles versus an entire album, claiming that the album format seemed to be dying. This new collection of songs proves that the format can still work, and fans will be grateful the band opted to release them as such.
The newest and most unique songs reach the listener right off the bat as tracks one and two: "Miami Virtue" and "Domino Theory". The former deviates from their usual guitar-driven licks, and has a late-era Genesis feel to it showcased by synth-pop melodies and quick drum beats. The latter blends the punk blues sound of The Black Keys with the gritty alt-rock of early Stone Temple Pilots, and shows a side of the band most fans may not have heard before.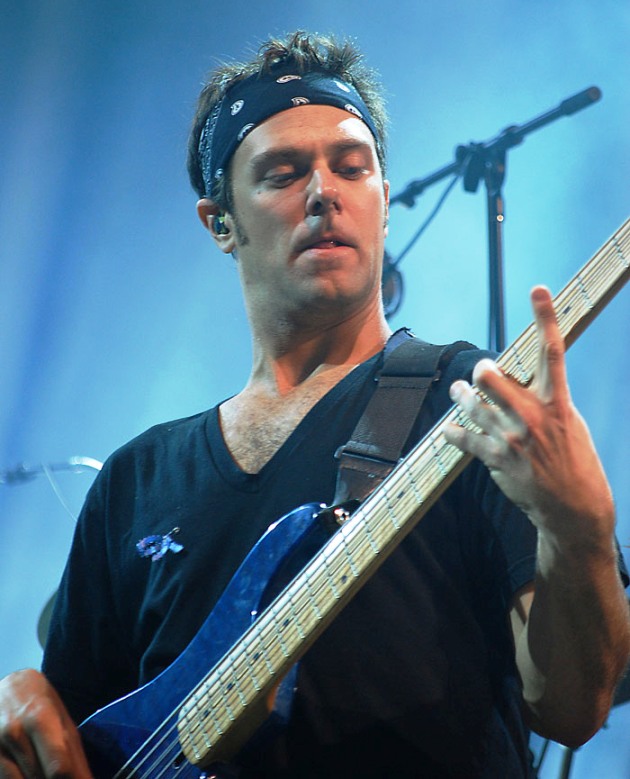 The rest of the album settles into more familiar territory seeing how most of them have been played in their live rotation over the last year or more. "Search 4" stands out right away with its crunchy guitars and extreme power chords, and marks the only song that stretches out beyond six minutes. Midway through this beast bassist Ryan Stasik shows off some beautiful jazz chords that serve as a prelude to a face-melting solo by guitar virtuoso Jake Cinninger.
The heavy, potent power rock continues with a solid version of the dark and flashy "The Floor", an updated and horn infused rendition of "Wellwishers", and the quintessential UM sound of "The Conduit".
The band even shows off their groovy side with the one-two punch of the smoky, Electric Light Orchestra-toned "Deeper" and the thumping, uber-sexy rager "Booth Love"; both of which provide some serious baby-making music.
The album concludes with a spirited take on one of the band's oldest and most well-known originals, "Hajimemashite". The band claims that fans have been lobbying for years to hear a studio version of this concert staple, and the group obliges with a superb presentation that perfectly captures the concert vibe. It starts off slowly before building into a boisterous crescendo, highlighted by Brendan Bayliss's beautiful and soaring vocals, Cinninger's whopping guitar solo, and the thick, anchoring beats prominently laid down by Myers and Andy Farag.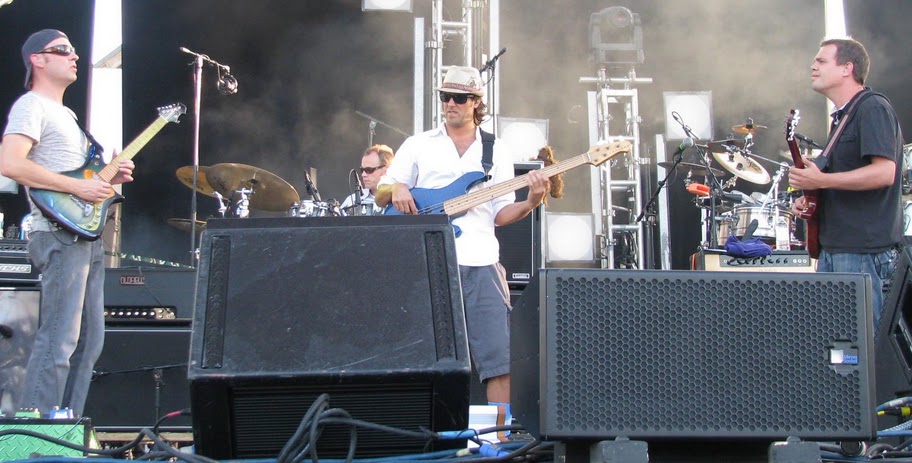 Death by Stereo is by far Umphrey's McGee's heaviest album to date. With the exception of the short instrumental tune "Dim Sun", this collection rocks from start to finish. Those folks who have been hesitant to get into this band need to dive head first into this monster, and long-time fans should be satisfied with another brilliant release from the kings of modern prog-rock.
(Death by Stereo will be available nationwide September 13th or can be pre-ordered with loads of extras now on www.umphreys.com)