Do you know that feeling of wonder and amazement when you return home from a long road trip?  The rotating miles still in your head mixed with the relief of stability and security are a sensation hard to translate into words.  The home town Thanksgiving show of Umphrey's McGee and Cornmeal recreated that feeling for me.  The Spanish Harlem setting of the Aragon Ballroom shook with more than the juice of the worm.  It was the holiday of gratitude and hometown heroes, "Maybe I could've been or could've known…I once was dropped among this crowd." A version of Hajimemashite that rocked the first set of Umphrey's with Allie Kral jumping and pulsing her violent fiddle guest starring on stage set the scene for hearts beating together in unison on this rainy November Chicago evening.The treat I was to feast on was the Saturday, November 26th hoedown to hammer away the triptaphan and rilly shake dem bones.  It was a two night run for Umphrey's in Chicago; the first night featured Beats Antique as the opening act.  Do they always save the best for last though? Cornmeal brought the early crowd and before the end of their set the place (while not at the 4500 person capacity) was packed.  The air was thin as the only not sweaty steamy air was available in the corridors to the entrance that was out of ear and eye shot.  I couldn't peel myself away for all of Cornmeal, not even for water.  I moved around the entire crowd with stealth, gaining new perspectives from new perspectives.  I still cannot decide what I like best about Cornmeal. Is it the brothers Nowak, J.P. and Kris?  Their endurance and synchronicity is surely the backbone of the band.  Is it the Gemini talent of Wavy Dave Burlingame and Allie Kral? Their raw talent is a sure highlight and gem of the lightshow.  Is it the driving force of both Kris and Chris? Chris Gangi always has a killer smile and an inviting bass line to thump to while Kris sends stares of devotion meaning to the crowd.  Thankfully, this show marked the release of Cornmeal's Live in Chicago Vol. II so I have more live recordings of the best versions to ponder and give a good listen and think on it for awhile.On this particular Saturday night I went from wonder to wonderful freelance funk in my trunk.  I didn't stop dancing from the Girl with Short Brown Hair opener till The World's Got You Down encore.  After finally taking a bathroom break and rehydrating, the lines were officially long everywhere you turned.  The Summer Camp Music Festival people were collecting for a winter coat drive, HeadCount was registering people to vote, and the MGD or Miller Lite beer choice for $7 a cup were lined up long and lingering.
The thing about Umphrey's fans is that they are supple, able to change, excited to grow, and loyal to the end.  They are no longer a bar band, they are a complex groove machine.  They began their set with Nipple Trix, a song that sounds like winning.  They opened their Red Rocks second set with this tune this past summer and I think it works fantastically as an opener.  Grinding shaking working the gears into fluidity, they launched into Bridgeless, the signature riff sending fans into a total frenzy.  They continued on the jam that ensured no one was leaving the rail, might as well get to know the folks around you. "When all preconceptions are lifted Growing is more for the gifted" –Bridgeless Umphrey's McGeeIt was at this moment from the balcony that I looked down on the crowd.  I got it.  These Umphreaks are raging without whomp, they are twirling without hoops and they hardly notice that lack of novelty newness that other acts boast.  These are salt of the Earth fans in their town, taking care of Business like only Chicagoans can do.  It was with this ultimate epiphany that suddenly there graced the stage with angel Allie to bolster the end of the 1348 jam.  Perfect timing. Timing that Umphrey's has mastered.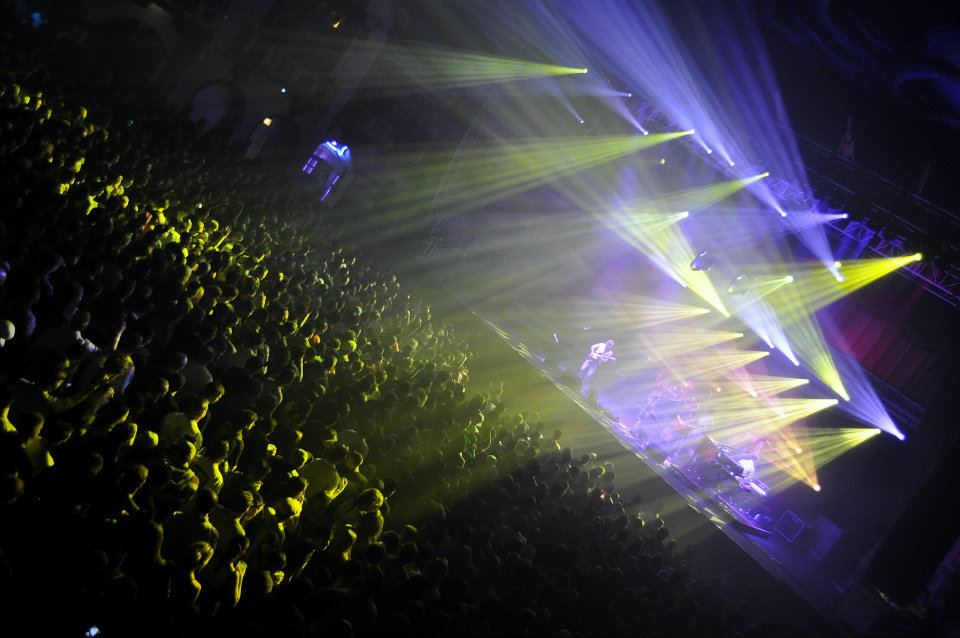 When you think of all star jams there is so much to do with timing.  Sometimes you get an impression of an artist simply because he or she arrogantly walked out on stage only to change the entire tempo.  It's unfortunate because as an audience we always want to see the show succeed.  In total contrast to that was this perfect timing tempo.  Allie enhanced and uplifted the emphasis.  Until then you realized that Umphrey's had planned a pleasure divine, all in time.  The second set was emotional, energizing, and out of this world.The second set opened with hits off their latest album Death by Stereo. Miami Virtue launched into Booth Love.  If you haven't seen it, check out the new video for Booth Love.  It is an epic homage to Chicago with a great sampling of a new flavor that is exposing Umphrey's McGee to a tidal wave of new fans.Jefferson Waful was rivaling a Red Rocks type light show inside this beautiful indoor venue, great opener main stage act, guest spots, all star jams, and what next but a Bullhead City with The Chicago Mass Choir, followed by Amazing Grace.  Umphreaks bowed their head in prayer for this feast we are about to receive.  The encore was a well suited All in Time followed by another choral hymn.  The choir returned to the stage with blasting soprano singers that sent goose bumps to the entire crowd.  You can't always get what you want.  But if you try sometimes, you might just find, you get what you need.  It will be indeed what us Umph lovers need because for the first time in a decade, this was the holiday show.  Chicago will not be ringing in the New Year with Umphrey's McGee (UM will play The Pageant in St Louis for NYE) Instead, with the release of live in Chicago Vol. II, we were informed that Cornmeal will return to Chicago for a repeat performance of last year's New Year's Eve show at Durty Nellie's in Palatine, IL. The encore was like a drip from a saline bag to calm my overexposed senses and send me silently into the soft pitter patter of the rainy Chicago evening.  Until we meet again...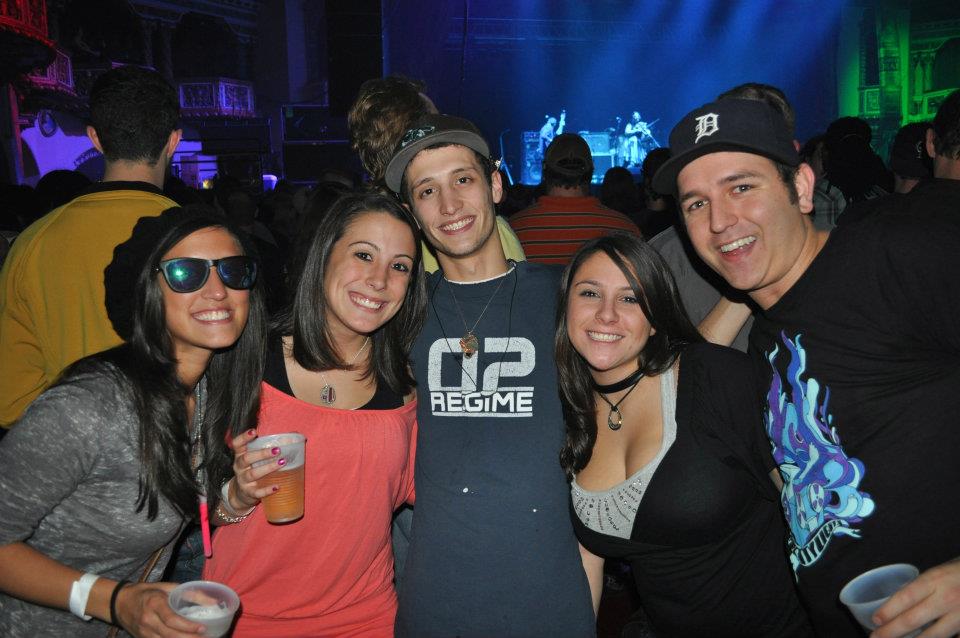 Check out more photos from the show.