Umphrey's McGee | LC Pavilion | Columbus, OH | 1/31/14 | Review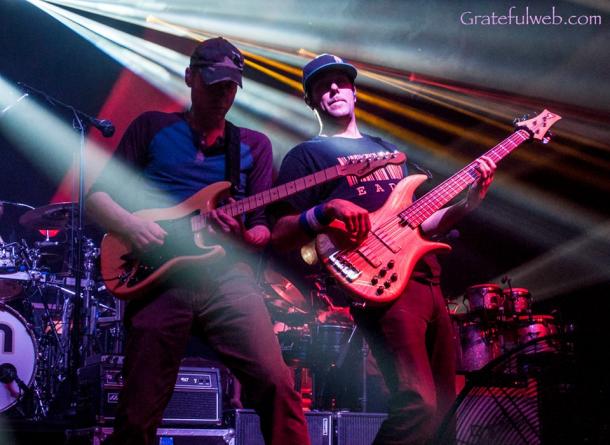 ON the last day of January 2014 a great group of people gathered in the snow and ice at the LC Pavilion in Columbus, Ohio for a sold out Friday night show. Umphrey's McGee never fails to impress and also draw an impressive crowed. The band sold out the LC Pavilion which holds almost 3,000 people at 3p.m. that day. This was a special stop on the tour as the day before the band got some heart breaking news. The first drummer for Umphrey's McGee, Mike Mirro died at the age of 36.
Mirro started with the band in 1997 and was their drummer up until 2002. He is featured in many of the early albums like Local Band does O.K. He was a big influence on the group and was with them through the toughest beginning stages. Umphrey's had this to say on their website after receiving the news:
"There are no words that can convey the feeling of loss we are collectively feeling, we have lost a friend, a brother, and a man without whom there would be no Umphrey's McGee. Mikey, we will always love you for the amazing person that you were and we'll carry your spirit with us through the music.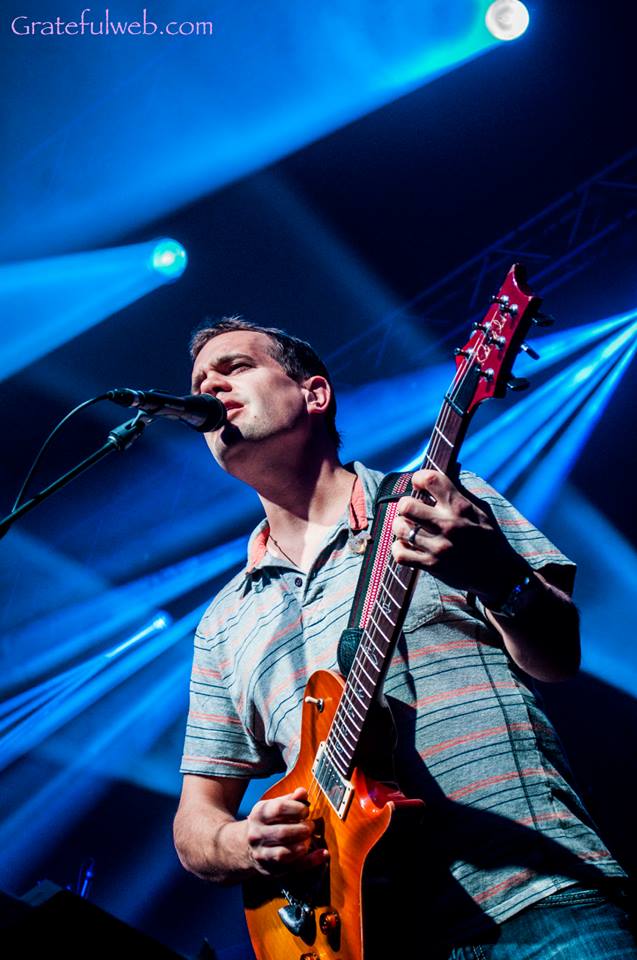 "We'll miss you."
The show that night was packed with feeling and some great deep tracks. The 2004 album Anchor Drops seemed to be in the spotlight. The set list featured several songs from Anchor Drops such as "Plunger," Ja Junk," and "Robot World." They also featured a very heart-felt "Glory" in the first set featuring some teases from "Rhiannon" by Fleetwood Mac. Each song reminded me more and more how much I love this band. After following the band for the last 6 years I have to say that they are truly at a peak in their skill level as well as showmanship. There is no other experience quite like the one this band provides.
It's hard to pick a favorite moment from this set, but one of my top two would have to be the "Hajimemashite" which Brendan dedicated to Mike Mirro.  This heartfelt song was the perfect dedication to him. The only thing that possibly could have topped that was the encore that featured a high powered cover of "Kashmire" by Led Zeppelin. Singer and guitarist Jake Cinninger's voice beautifully mimics Robert Plant's raw and dynamic voice. I couldn't have imagined a better way to close the show as they went into "Andy's Last Beer."
Umphrey's McGee is traveling on through the Midwest and up through New York and Virginia. They will be back in the Midwest to visit their home town of Chicago for the last weekend of February before heading out West. The three night run at the Riviera in Chicago has already sold out one night, so if you want to see the hottest band in the jam circuit in their home town, get your tickets early!