Vincent Minor Live in NYC This Thursday, Debut AlbumOut Today!
Submitted by mike on Wed, 09/22/2010 - 05:24
Vincent Minor's self-titled debut album is out today Social Science Recordings! In celebration, he is playing Piano's in NYC this Thursday 9/23. The gorgeous indie pop meets Tin Pan Alley melodies juxtaposed with witty and insightful naratives have garnered praise from The Advocate, Venus, CMJ, and many others.  He recently released the "Heavy Metal Lover" MP3 which premiered on PopMatters.  He also recently released the spellbinding first video from the album for "The Trap" which you can see HERE.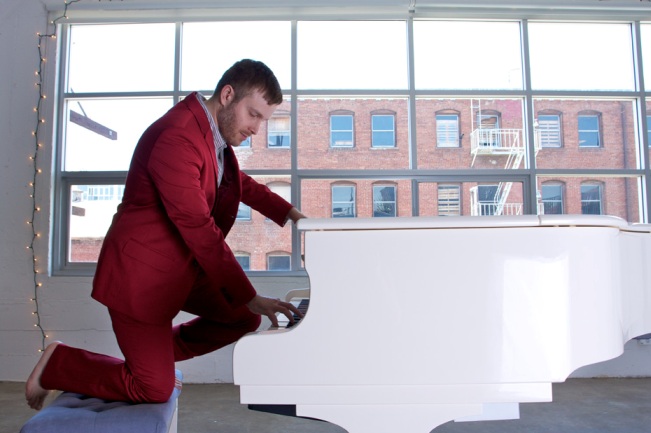 Vincent Minor assembled some amazing LA area talents to round out his grand vision for the album including producer Tom Biller (Fiona Apple, Sean Lennon, Where the Wild Things Are), keyboardist Zac Rae (Annie Lennox, My Brightest Diamond), horn player Stewart Cole (Edward Sharpe, Rachael Yamagata), and upright bassist Ed Maxwell.  The result is a collection of wryly humorous and troubling tales carried by Minor's tuneful baritone and his lush orchestral production.
Don't miss Vincent Minor Live at Piano's in NYC This Thursday!