Von Ehrics | Two Foot Stomp | CD Review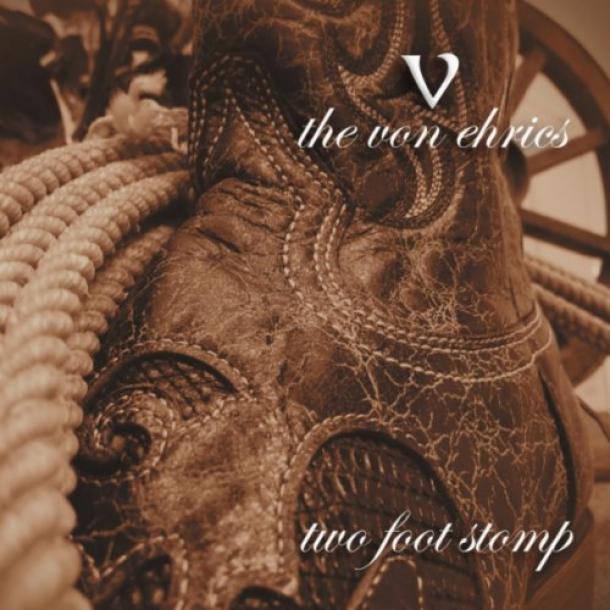 Though there are plenty of Texas swing and Red Dirt bands claiming roots in the Lone Star state, the Von Ehrics leave tradition on the railroad tracks out in the rain, letting it rust and corrode until they can bend it into their own warped brand that they call Texas-styled country punk rock and roll. In reality, it's more like speed metal country than punk, and highly addictive.
Even the band's name, the Von Ehrics, is warped. There's not a single Von Ehric in the lot. Band members are Gabe Aguilar manning the drums, Paul "Santi" Vaden on bass, Clayton Mills taking lead guitar duty, and Robert Jason Vandygriff handling guitars and vocals. See, no Von Ehrics. But there were once five local brothers named Von Ehric, four of whom died tragically one right after the other. Oddly, the members of this four-piece band took up that family name for some unknown reason—as tribute or a goth turn of a local legend—and began to produce albums just to get their music out, whether they had a label or not.
That independence led to a Von Ehrics Four Song EP in 2001 and Damn Fine Drunks in 2003. In 2006, they signed to Rocket 13 Records and released The Whiskey Sessions and Loaded for Crustacean in 2009. Changing labels, they released Two Foot Stomp last April for Lucky Buck Records.
"For the first time in our history as a band, we really took our time to make the record we wanted to make." says Vandygriff. "It's something we've never really done before because we've always been on the road."
Seasoned by the road, the Von Ehrics wrote Two Foot Stomp while they were touring, making it the first album they've ever shaped that way. Playing date after date like road addicts, they have shared the stage with artists such as The Riverboat Gamblers, Reverend Horton Heat, Mudhoney, Billy Joe Shaver, GBH, Supersuckers, and Dale Watson and Old 97's.
With Paul "Santi" Vaden, formerly of Ghoultown, replacing founding member bassist Jeffery Wayne Mosley in 2009, the Von Ehrics began to fortify their sound. They brought in longtime friend and "honorary" fourth member, Clayton Mills, who played with Dixie Witch and the Riverboat Gamblers, as lead guitarist.
The Von Ehrics brought their shiny new songs to Denton, Texas where they rehearsed and rewrote material. The worked with  Dave Willingham (Polyphonic Spree, Earl Harvin Trio) at Echo Lab Studios and magic happened. They crafted a unique album traditional gospel and country with their signature speed guitar and vocals. They even broke their own mold by adding acoustic guitar to "Downtown."
To keep the gospel feel as authentic as they could get, they invited the Friendly Five of Denton, to add background vocals for "Lord, I Pray." The result is pure heaven.
"It was interesting because you had these five black guys ranging in age from their 30's to their 60's double- tracking gospel callbacks in a punk setting. But they knew exactly what to do. They got it immediately," says Vandygriff. "One of them said, 'This is just old time gospel with a lot of guitars.'"
During the recording process, the Von Ehrics slipped out into the local community to test their new material and arrangements. "That's when guitars got louder and tempo got faster. It's where we cut changes that were boring or didn't flow. That was a crucial part of the creative process for us," Vandygriff says.
The result is a speed rock/country sound, heavy on buzzed guitars and fast lyrics. Vandygriff's fast vocal delivery makes it hard to catch the intelligent lyrics sometimes as is the case with "The Last of the Working Slobs." But that's the nature of this unique genre. However on "Gone" and "Rock and Roll," for example, the lyrics come through quite clearly.
Still there is a distinct Texas feel about the whole album, especially on "Smokewagon," which is a tune about touring. The ripped guitar leads remind me of speeding bluegrass solos yet with a definite rock beat.
Songs like "Don't Wait," "Down the Road Tonight," "Just a Little Time," and "I'm Just Saying" reflect Vandygriff's or perhaps the whole band's personality and outlook on life. "Down the Road Tonight" reminds me a bit of old country talking blues updated to a rockabilly chant. "Just a Little Time," in contrast, is pure punk. You can't distinguish it from other garage tunes that came out of that early Portland era.
But my absolute favorite is "Lord, I Pray." It captures the best of the intersection of gospel and rock, merging it into a distilled mash of the goodness of both. And it even has a resounding church ending! Can I hear an Amen!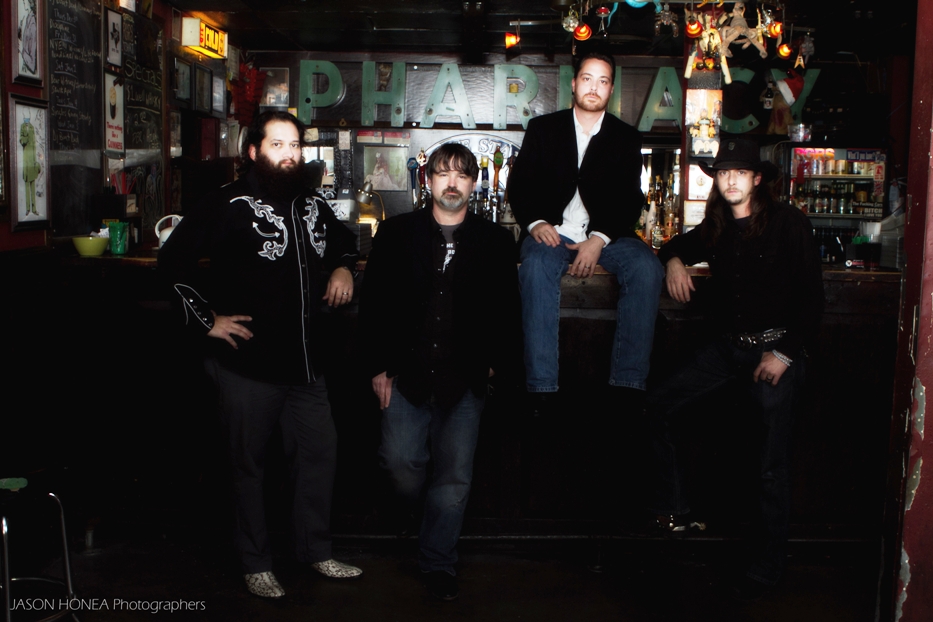 The snarky "Goodbye The Ride," the only slow bluesy, jazzy tune of the lot, will surprise the hell out of you. It does change tempo, but it's the feeling of hope and adventure of what's down the road that gets you.
And "Downtown" is a mix of sounds that are really cohesive. The addition of acoustic guitar is unexpected but it adds a richness to the tune.
The last song on the album, "Texas (When I Die)," is the band's anthem, I think. It's a pure tribute to the Texas that gave the Von Ehrics their roots and their irreverence.
Check out Two Foot Stomp and try to catch the Von Ehrics live if you can. It'll be worth the drive. The Von Ehrics is addictive as the whiskey they imbibe in large quantities.
You can find the Von Ehrics here:  http://www.vonehrics.com