Wakarusa Announces Round Two Artist 2014 Lineup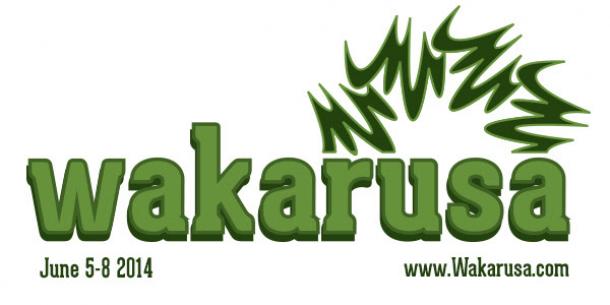 Wakarusa is delighted to announce the second of three rounds of the 2014 artist lineup. Round two artists include Bassnectar, The Flaming Lips, John Butler Trio, Rusko, Xavier Rudd, Walk Off The Earth, Wookiefoot, The Floozies, Govinda and more. The 11th annual festival will take place upon the majestic Mulberry Mountain in Northwest Arkansas on June 5-8, 2014.
 
Headliner, Bassnectar, is most famous for his live shows and is one of the most well known artists in the EDM scene.  The San Francisco-based DJ, producer and artist is well known for dropping all genres, from metal to punk rock to dubstep and hip-hop, his act is not to be missed.
 
If that's not enough, The Flaming Lips will be bringing their unique brand of psych rock back to Wakarusa in 2014.  The Oklahoma outfit has received critical acclaim for the elaborate stage show which includes costumes, confetti, puppets and Wayne Coyne's signature man-sized plastic bubble.
 
Wakarusa features four days of music on six stages, over 150 acts and nearly 200 sets of music!  Full Event Passes, as well as Camping, RV, and VIP Passes are now on sale now.  For information, lineup and ticketing information visit the official Wakarusa website: www.wakarusa.com.
 ###
Round 2 Artist Lineup:
 
Bassnectar
The Flaming Lips
John Butler Trio
Rusko
Xavier Rudd
Walk Off The Earth
Wookiefoot
Iration
The Green
Murder By Death
heRobust
The Floozies
The Mowgli's
Robert DeLong
Gigamesh
Orgone
The Revivalists
Random Rab
Fortunate Youth
Andy Frasco
ill-esha
Govinda
Tourist
The Magic Beans
Fruition
The Silent Comedy
Manic Focus
ProbCause
Caroline Rose
Wheeland Brothers
Indubious