Watch Phish this weekend from Hampton Coliseum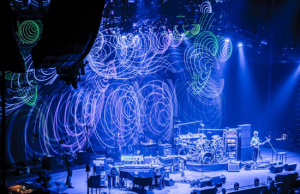 Watch Phish Live from Hampton Coliseum this Friday, Saturday, and Sunday at LivePhish.com starting at 7PM EDT. Order a three night pass for $39.99 or buy single night passes for $14.99 each. Webcast+T-Shirt Bundles and Webcast+MP3 Bundles are also available. Watch the shows in your home theater, on your iOS device, or most Android devices by following the instructions in our FAQ.
For a taste of Live Phish Video, watch a free stream of the Carini from last year at MSG.