YELLOWBIRDS Release Second Track "The Honest Ocean"
Submitted by mike on Tue, 11/23/2010 - 23:42
Yellowbirds, the new band formed by Sam Cohen of Apollo Sunshine, have released a second single entitled "The Honest Ocean." It follows the "The Rest Of My Life," their first song made available in October, which was later selected as a Spinner "Mp3 Of The Day" and described as "sunny, psychedelic folk. Warm and inviting," by the blog Unholy Rhythms.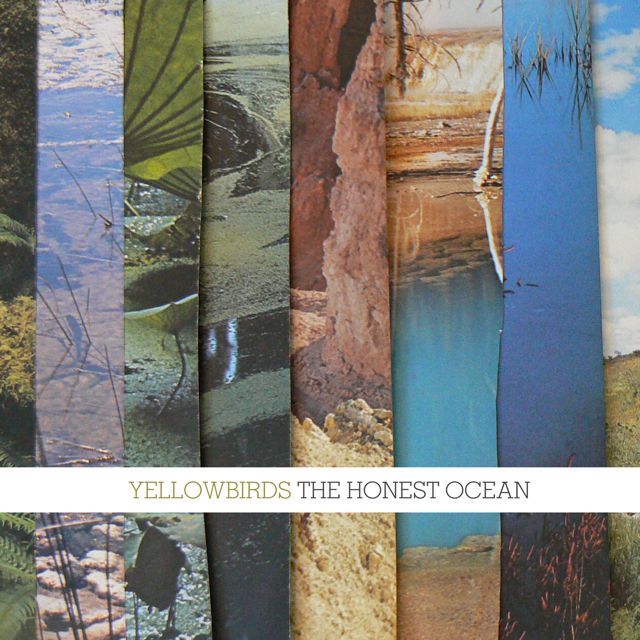 Yellowbirds will offer one more single before their debut album The Color is released February 15, 2011 as an LP and download by The Royal Potato Family.
Stream "The Honest Ocean"
Mp3 Download "The Honest Ocean"
Available at iTunes | Amazon
More on Sam Cohen and Yellowbirds...
Sam Cohen grew up in Houston, Texas, and while the Texas of his teens may have been home to Big Oil, Enron, the Bush family, and the drab gray Astros jerseys of the 90's, he prefers to think of it as the Texas of yore, home to Roy Orbison, Buddy Holly, the Space Program, and rainbow orange Astros jerseys.  It stands to reason, then, that his current home of New York City must be the mythical Empire City: Rocky Mountains of architecture, epicenter of modern art, home to Charles Mingus and The Velvet Underground.
It was with these timeless inspirations in mind that Cohen created Yellowbirds, and set to work on his forthcoming "solo" outing The Color.  Double-speed auto-harp glissandos, glowing backwards pedal-steel, bubbling echo and fuzz guitars coalesce into a warm wall of sound.  As existential lyrical themes emerge, delivered nonchalantly over psyched-out aural landscapes, the picture emerges of a dust-blown, 4th dimensional Future West.  This is Cohen's quixotic world where "only the purist tones can be heard."
Upcoming Yellowbirds shows:
December 8 | Goodbye Blue Monday | Brooklyn, NY (acoustic set)
December 11 | The Rock Shop | Brooklyn, NY