While Colorado-based string rebels Yonder Mountain String Band never seem to stop touring, the boys recently managed to fit some well-rehearsed studio time into their seemingly endless schedule to record their self-produced album YMSB EP '13, which is due out October 8th on the band's own Frog Pad Records. Recorded entirely from the road, the four-track EP features one song written by each member of YMSB. YMSB EP 13' is the first installment in a series of EP's that Yonder Mountain will be releasing over the course of the next few years.
"The EP is something we recorded while on the road," says bassist Ben Kaufmann. "We seek out studios to work in while touring, and while the juices are flowing and chops are at maximum potential, we take a couple of days to record. There are four singers and four songwriters in the band; what a perfect way for us to release studio material."
YMSB EP '13's opening track "Straight Line" is a meaningful tune written by bassist Ben Kaufmann and speaks about difficult life choices and staying true to the path we are on. It's a battle between what is right, and what is easy, which is something that all of us can relate to. The track has been in the works for the better part of a decade, however Yonder Mountain String Band only started playing the tune in their live performances around 2010. Ben Kaufmann provides the track with some deeper-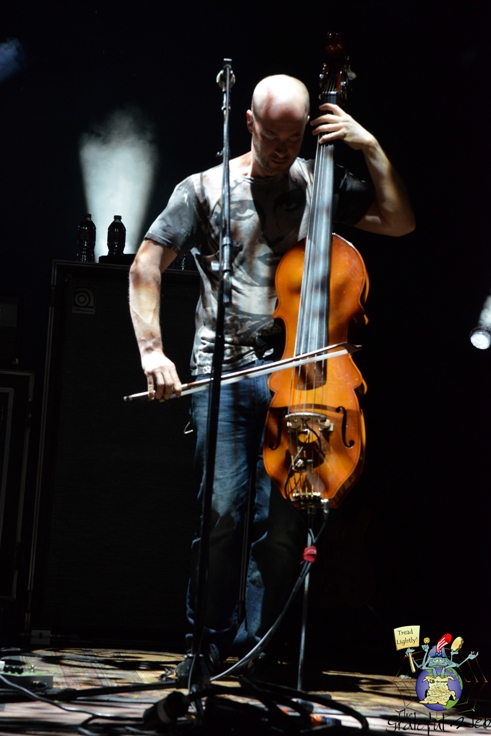 seeded lyrics like, "And with each step I seem to get more tired, while someone up around the bend I heard them say the road, no it never ends."
Banjo player and vocalist Dave Johnston brings an interesting and emotional take to the YMSB EP '13 with his track "Don't Worry Happy Birthday," which tells the story of a man who is feeling guilt due to missing the birthday of someone close to him. Not only is it a song of guilt, but also of apology to the things that have been overlooked. The track seems only fitting for a group who lives a majority of their lives on the road, and speaks levels to just how much commitment it takes to leave everything you know and love to go on tour.
One of the more intriguing aspects of YMSB EP '13 is seeing how the individually written songs come together to form a well-orchestrated EP. Each member of Yonder Mountain drew from different sources of inspiration, and took unique directions in their style of play, helping move the album in an entirely different direction than if they were to have co-written the tracks together. For example, guitarist Adam Aijala chose not to write directly from personal experience when molding the fast-paced, "All in Time."
"All the Time didn't come from a personal place," says Aijala. "I'm totally happy in the relationship I'm in. I felt in the mood to write a song, and it came out in a single day. Other songs are different, I mean, Ben and I have a song we started in 2002 and it's still not done."
Overall, YMSB EP '13 is a well polished and creative EP that will keep Yonder fans satisfied until the next time the boys are back in town. It contains all the elements that have shaped Yonder Mountain String Bad into the band they have built from the ground up. Thriving on emotion, passion, commitment, and pride these Colorado pickers are proving once again why they are on top of the bluegrass revival movement.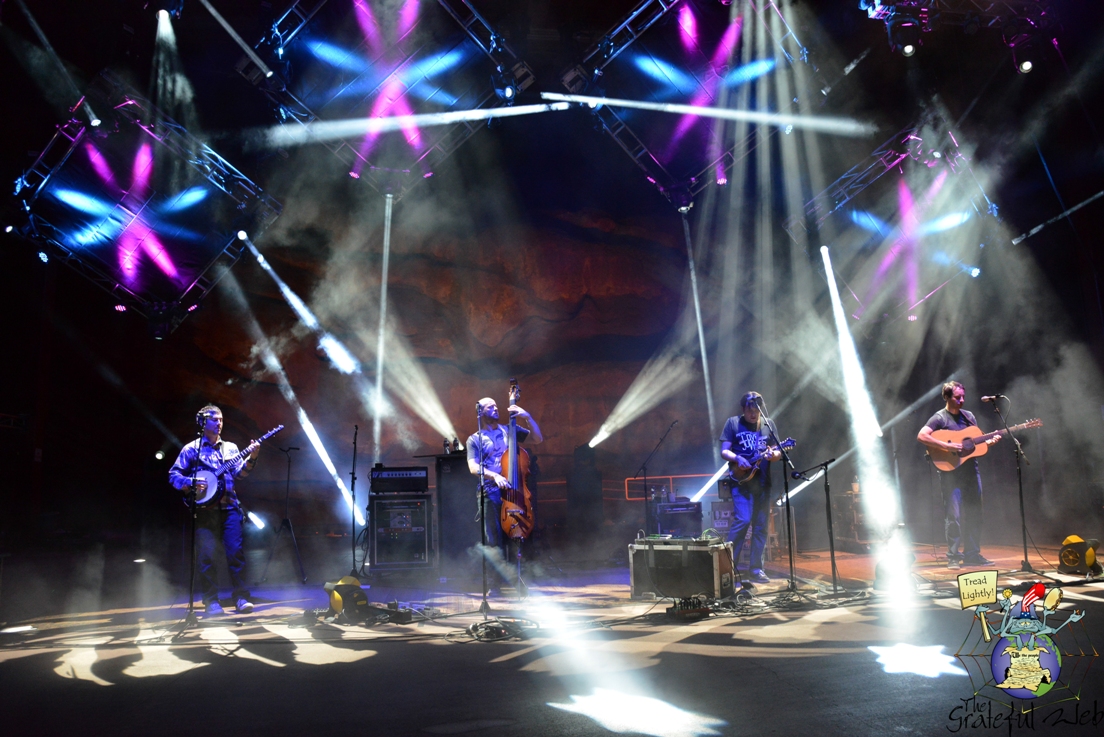 Yonder Mountain String Band has always prided themselves in breaking the boundaries of traditional bluegrass by incorporating elements of rock n' roll, jazz, blues, roots, and soul into their music. It's this fusion of melodic sounds along with consistent electrifying live performances that has built them an incredibly faithful fan base that keeps coming back for more. Yonder Mountain String Band is not simply just a bluegrass band; they are a revolutionary force of music that will be around for years to come.