ZERO Returns to the Great American Music Hall
Submitted by mike on Thu, 01/20/2011 - 00:16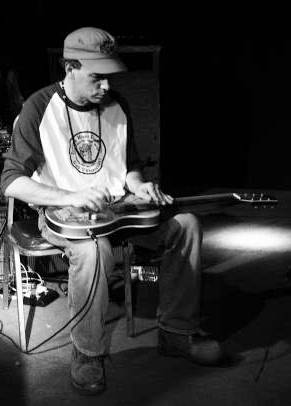 For the first time in nearly 20 years, ZERO returns to the Great American Music Hall: March 4th and 5th. Almost two decades ago, the quintessential Bay Area band recorded 'Chance in a Million' at GAMH, their most successful album to date featuring songs penned by Grateful Dead lyricist, Robert Hunter. The band reunites to commemorate the music and to benefit band mate, Judge Murphy, who is battling liver cancer, awaiting transplant.
--
ZERO: A Chance in a Million
featuring Steve Kimock, Greg Anton, Judge Murphy, Chip Roland, Liam Hanrahan, and special guests
Fri & Sat March 4 & 5
Doors: 8:00 PM | Show: 9:00 PM | Ages: 6 + | Tickets on sale 1/23 at www.gamh.com

--
ZERO, a psychedelic rock ensemble formed by Steve Kimock and Greg Anton in 1984, is best known for its free flowing jazz-rock-electric sound. For the next two decades the project featured some of the best talent on the Bay Area circuit including legendary guitarist John Cipollina, Martin Fierro, Nicky Hopkins, Bobby Vega, Pete Sears, Judge Murphy, Liam Hanrahan, Chip Roland, and many more. ZERO released eight highly-acclaimed albums, hundreds of live recordings, and occasionally appear out of nowhere in select continental cities. The band's appearance at the Great American Music Hall will mark the first of its kind in two decades since the live recording of 'Chance in a Million'.