They say you've got to crawl before you walk, so I guess you have to walk before you dance. The occasionally cooperative early-spring evening presented itself this past Friday in Denver, so I said why not. The near-mile trek from River North Brewery to Cervantes procured flashbacks to the Five Points Jazz Festival as I rounded the corner of Welton and Will Call and made my way into the Other Side for the New Orleans Suspects. The few folks in attendance huddled near the bar and back of the room, anywhere but right in front of the stage, really. Opener Gen Ed was already in the middle of their funk-driven improvisational set, and I'm pretty sure their sax player tried to manipulate our minds and put us into a trance. Unfortunately they ran out of time and we were left wondering what could have been during the changeover between bands.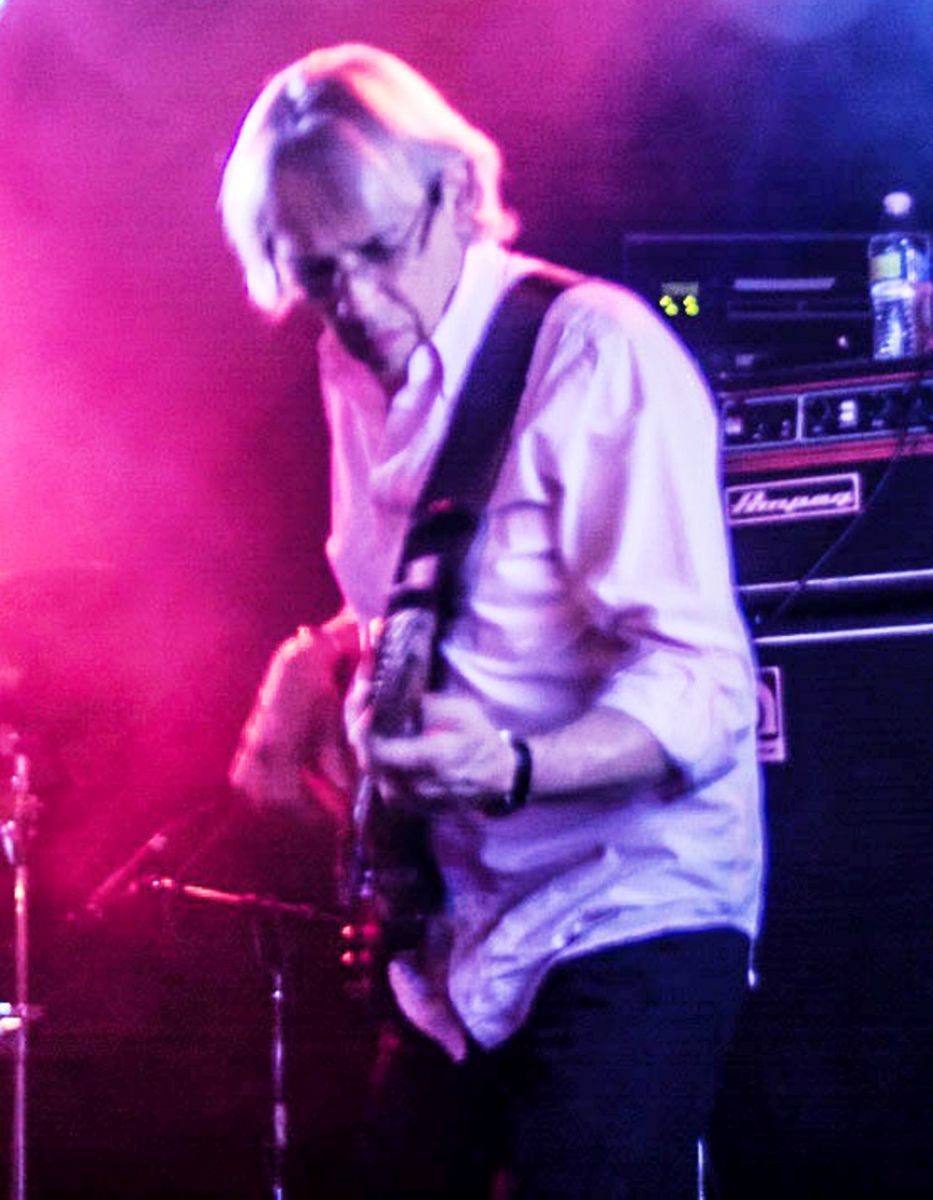 Having had the opportunity to interview keyboardist CR Gruver and bassist Reggie Scanlan a week prior, the anticipation for a band I'd never seen or heard much of had grown at an unusual rate. I'd listened to their newest CD, "Ouroboros," their last couple of releases and a few shows on the Internet Archive, but nothing does a band justice like experiencing them live. The New Orleans Suspects features five players that reside in NOLA and all come from accomplished musical backgrounds. Talent isn't everything, however, as a cohesive chemistry between the members of the band can be just as key. Luckily the Suspects have both to lean on while their buzz continues to build and venues continue to fill.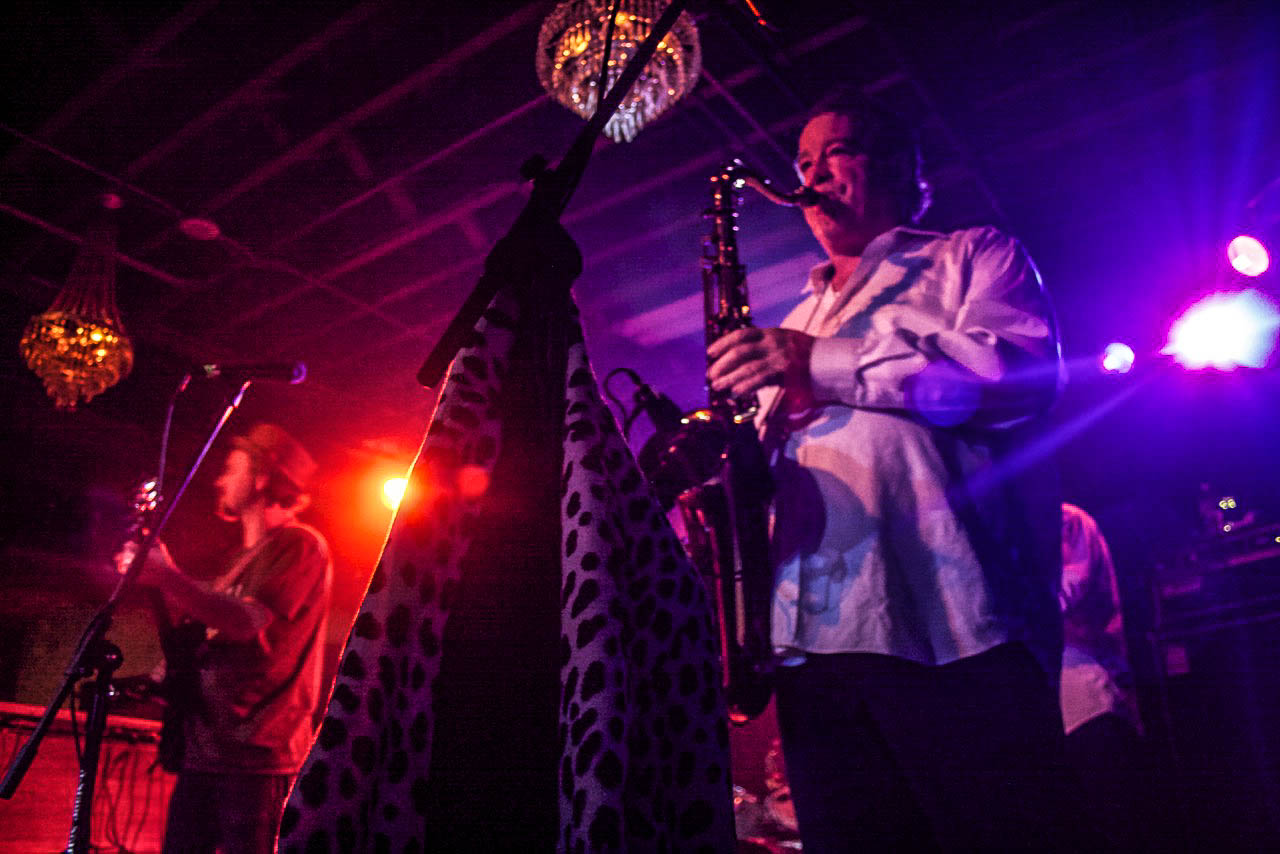 Like any band immersed in the culture of the Crescent City, the Suspects worked in covers of traditional New Orleans tunes with a mixed bag of originals and takes on their favorite artists. While they certainly get off on having crowds sing along to their material, a recognizable cover can go a long way in energizing the crowd. Johnny "Guitar" Watson's A Real Mother For Ya had the band smiling and hitting all their parts in sync. But if talent and chemistry aren't enough, saxophone player Jeff Watkins (James Brown Band, Joss Stone) brought out the party vibes with his white, cheetah-print jacket and sunglasses while tooting out the J.B.'s Pass The Peas as part of a James Brown centric medley. The man looked like he'd just been scraped off Bourbon Street and put on a red eye to Denver, but between his playing and pumping up the crowd, he provided that loose and laidback New Orleans vibe. Songs like The Band's The Shape I'm In and Get Back by The Beatles showed their love of rock and roll while Smoke My Peacepipe (Smoke it Right) by The Wild Magnolias oozed New Orleans' Mardi Gras roots. They played a little bit of everything, but put their stamp on every one.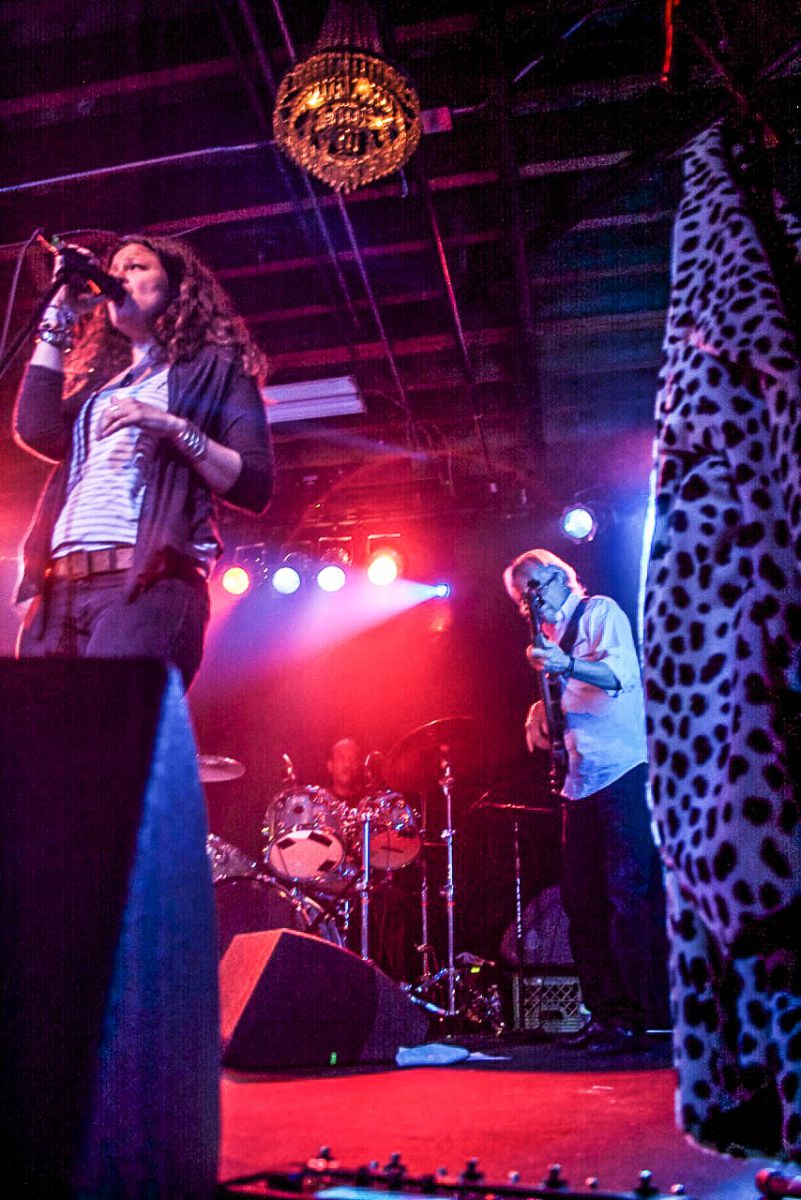 Two originals off of "Ouroboros," Soothe Me and Magdalena, featured Denver local Tanya on vocals. She stuck around for Get Back and The Shape I'm In, fitting in well alongside CR and Jake's vocal tandem. Mean Willie Green and Reggie Scanlan thumped right into Magdalena with the same rocking punch as the album version, which is my favorite of theirs. Jake's growling-drawl complements the slide guitar shriek and when they hit the bridge CR has the perfect New Orleans jazz piano clicking along to the extended sax barrage. The tune really hit highs, lows and beautiful extremities along the way, and might be the best representation of how far they've come since initially jamming together at The Maple Leaf.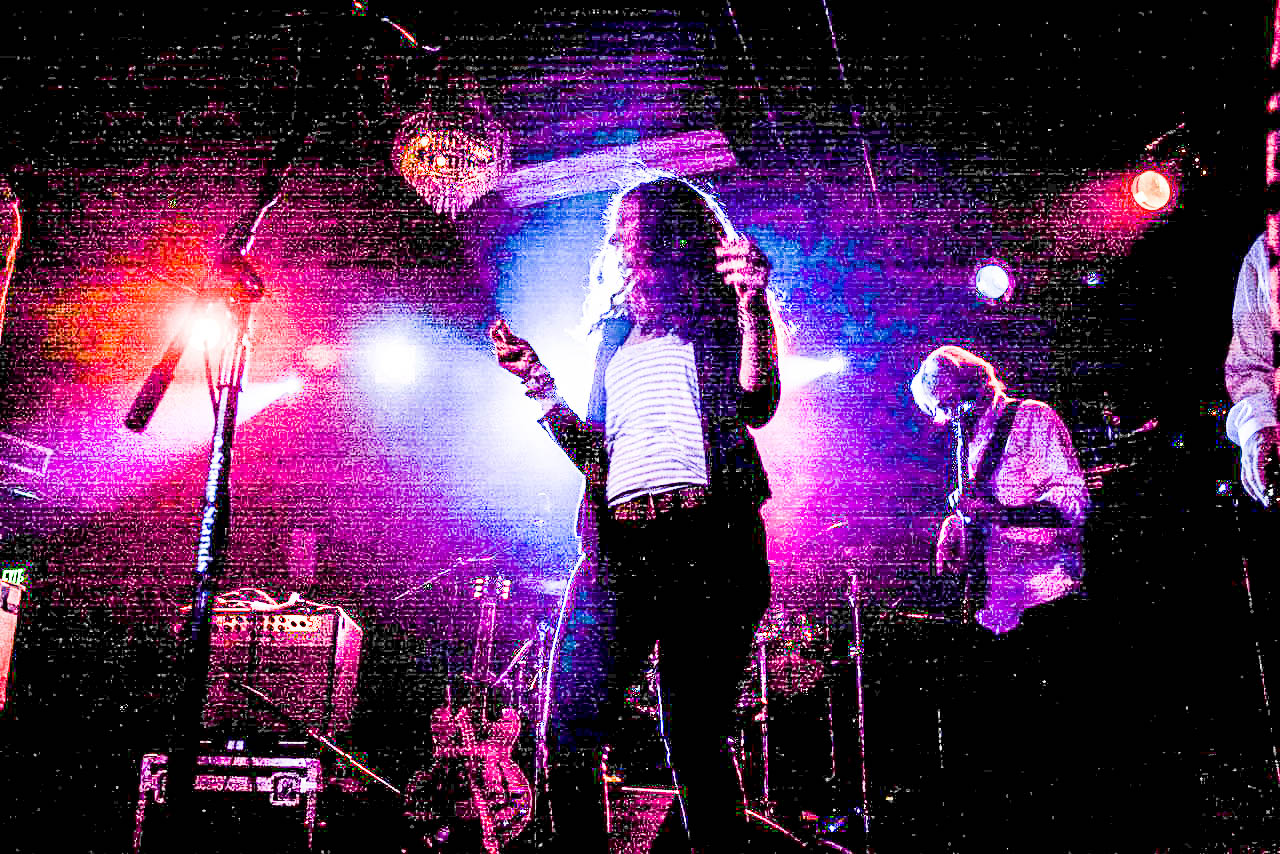 Swampthing and 36 Cars, both off of their self-titled 2012 release, followed Tanya's departure. Swampthing was what it sounds like, a swamp rock boogie capturing the amplified NOLA brass. 36 Cars is more of a piano shuffle with a rockabilly twist that CR sings. It really hit me during the latter how much slide Jake plays and how it just sounds so slinky fitting in with the rapping piano. These musicians from New Orleans always find ways to put the pieces together in new ways. It wouldn't be right to represent NOLA without playing something by The Meters, and represented they were with a cover of Funky Miracle. The NOLA love continued with a hot version of Smoke My Peacepipe (Smoke it Right) and one of the seminal piano boogies songs to bounce out of the bayou, Tipitina.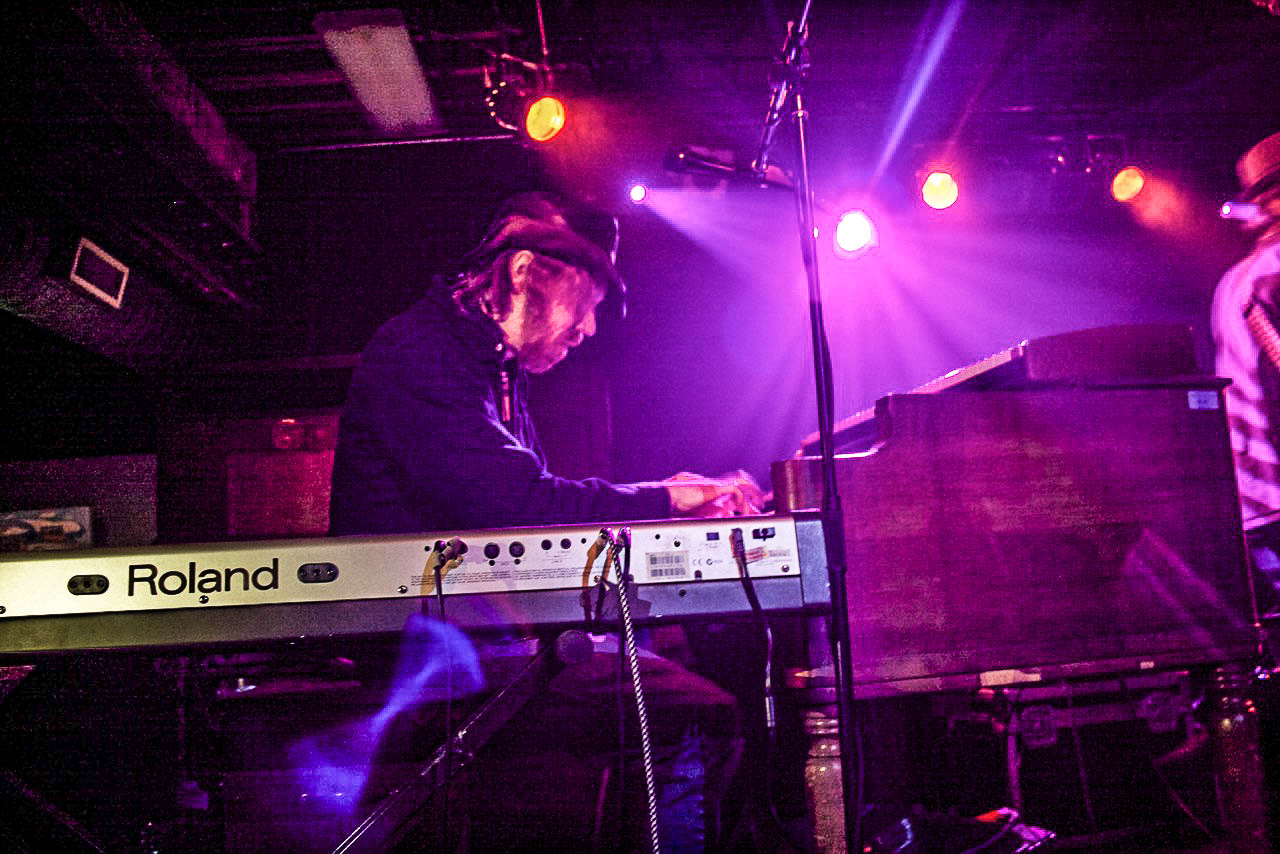 Joey Porter and Garrett Sayers of The Motet had been hanging around all night, and during the encore break came over the PA telling the crowd to let the band know how much we enjoyed it. It was probably the largest applause of the night, and a romp through Cocaine Jane had everybody ready for more. Unfortunately it was well past one in the morning at that point and the New Orleans Suspects still had another night at The Other Side to rest up for. With members from all different backgrounds and bands, it's hard to believe these guys formed like any other pickup band in New Orleans just a few years ago. Already well-established in their own right, the New Orleans Suspects wear the cities name like a badge, and why shouldn't they; they represent the pulse of the city everywhere they go.