This was the first night of a series of hyped up, Grateful Dead infused, powerful shows that lasted almost a week. There were three shows at the Ogden Theatre, one Bisco Inferno extravaganza featuring Break Science and Mickey Hart and Bill Kreutzmann on drums, and a Billy & the Kids show at the Ogden featuring Bill Kreutzmann, Aron Magner (Disco Biscuits), Tom Hamilton (American Babies, Joe Russo's Almost Dead), and Reed Mathis (Tea Leaf Green). To add to the excitement of the Billy & the Kids show, local favorites, Jason Hann (String Cheese Incident, EOTO) and Dominic Lalli (Big Gigantic) joined the Kids as special guests.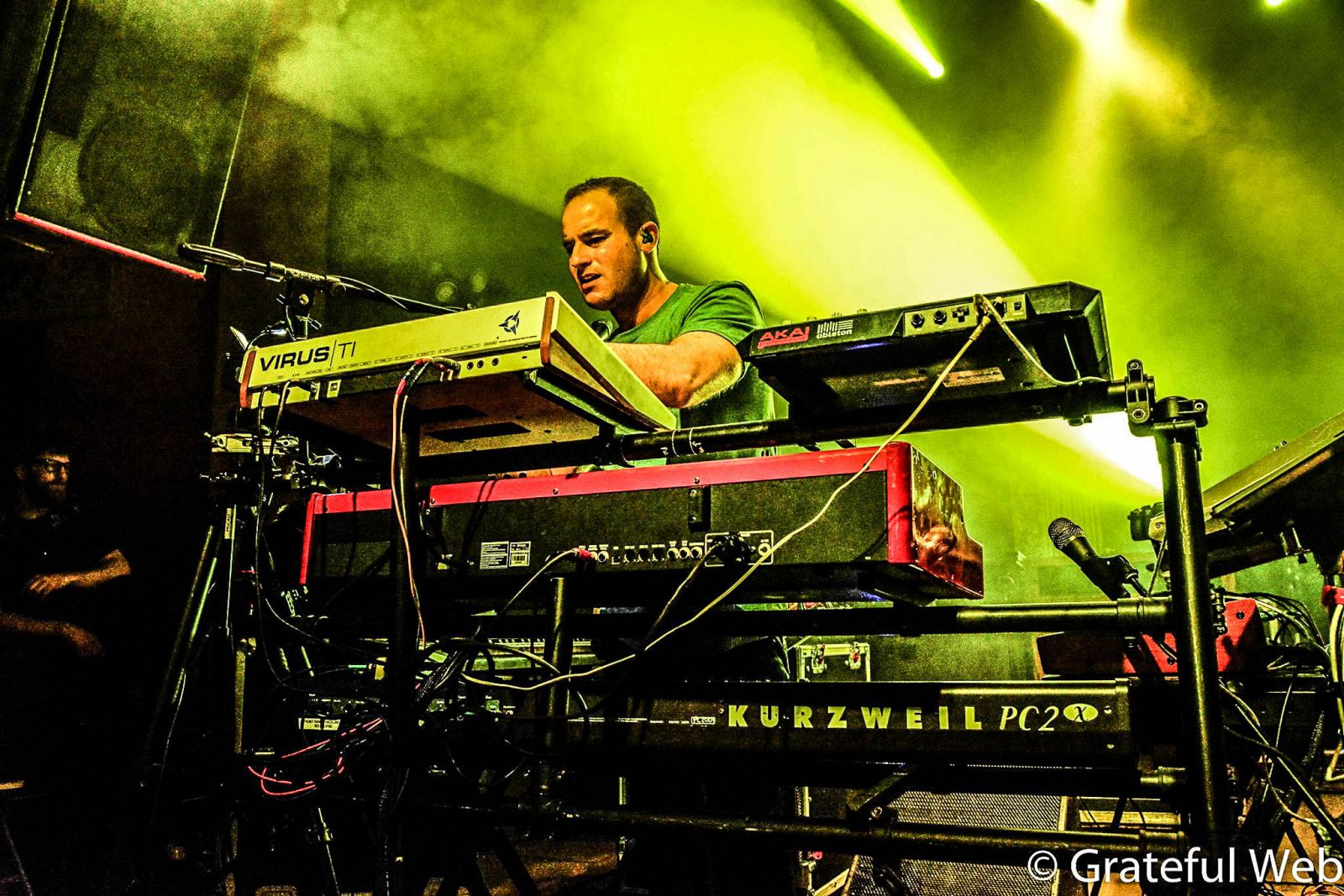 This was the first night of the melee, and sadly the only night I could attend since I would be speaking at the Mindfulness for Social Change & Education Summit that same weekend in West Virginia. But, the band came out swinging, and I have not danced this hard in quite a while.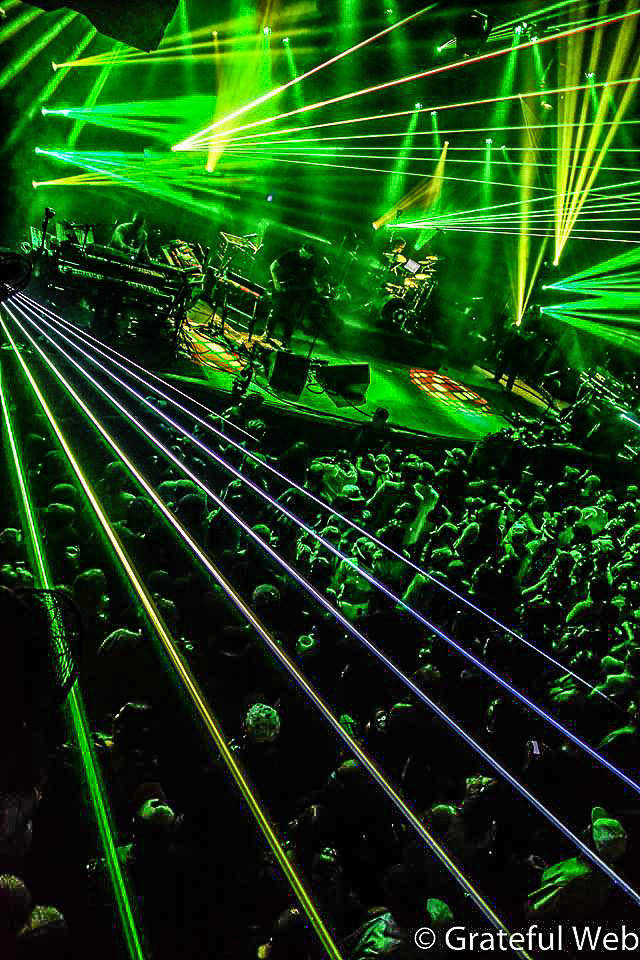 The show started with a special song, the Perfume version of "7-11," unfinished for one of the best Lighting Directors in the business, Johnny R. Goode. His daughter was born on this date last summer, and his wife Rebecca was in attendance to enjoy this meaningful song. Keyboard player Aron Magner came out firing on all cylinders using plenty of wah and bending the groove on his solos on this one, and armed in his "I love Wawa" shirt to boot. This jam slowed down into the rare and short "Rainbow Song." It has been over a year since it has been played, and they have only played it 68 times total in the last 20 years. The next song, "Neck Romancer" is another rarity. The fellas from Philadelphia did not come out solo or trite at all. This was on the 17th time total for "Neck Romancer," and thus far, this set belonged to Magner the Magician. Just the way he sounded saying, "Girl I like you style, let's go kick it downtown," echoed a divination of sorcery.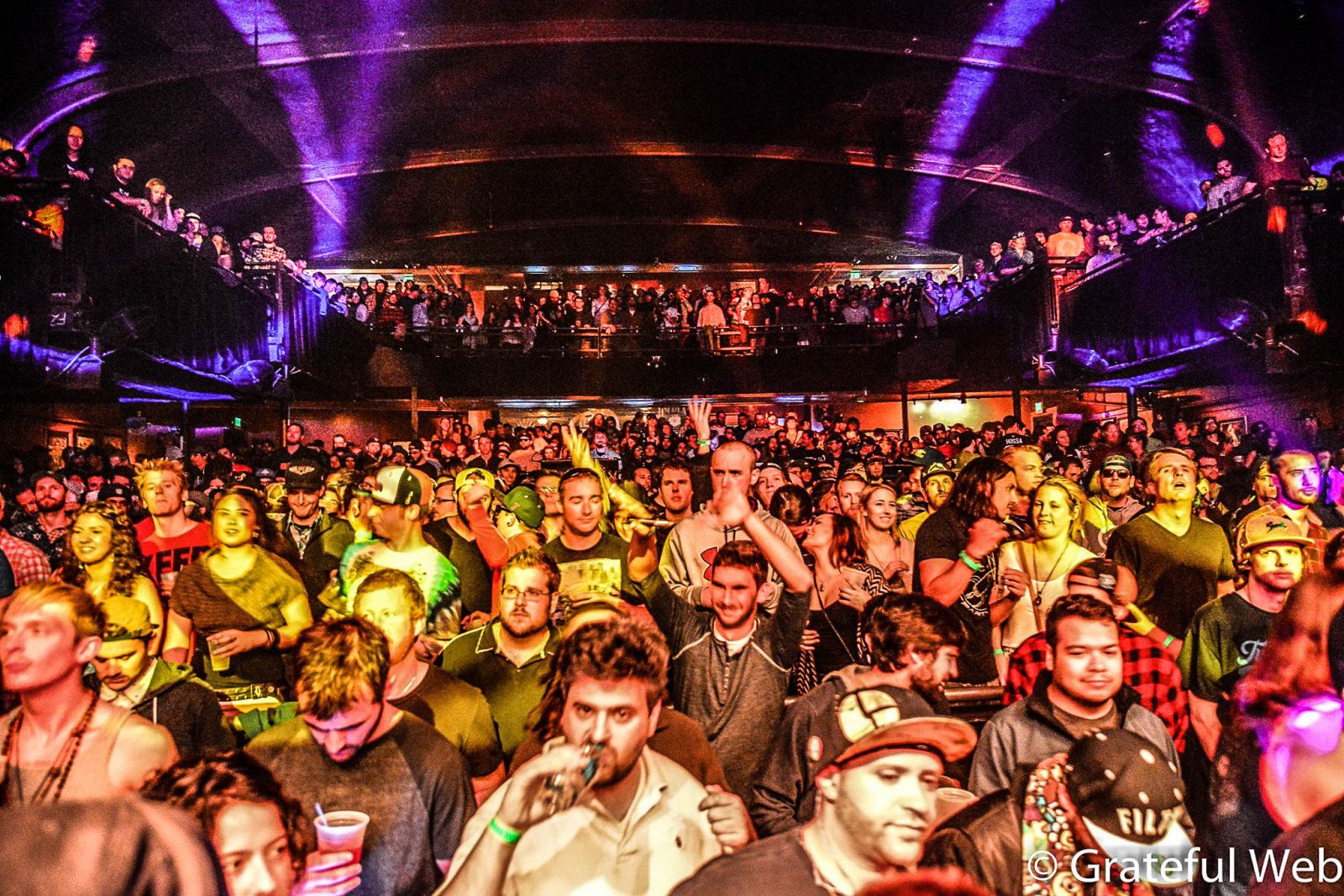 The more grounded "Home Again" came next. And this time, it was guitarist, Jon "Barbershreds" Gutwillig whose solo at the end of the song that captivated the hungry crowd. After gently placing everyone back down, the classical sounds of the "The Overture" their newest vinyl, The Classical Set, spun people around, and showed the crowd the diversity and talents that this band encompasses. Bassist, Marc Brownstein's "42" closed the first set out with a dancing frenzy. "42" is a crowd favorite because when the beat drops the lasers come out. As I was re-listening to this in my classroom, my sixth grade turned to me and said, "I feel like I'm running through a 90's video game." "Brilliant!" I replied. I could not resist including his quote to the conclusion of this spirited first set.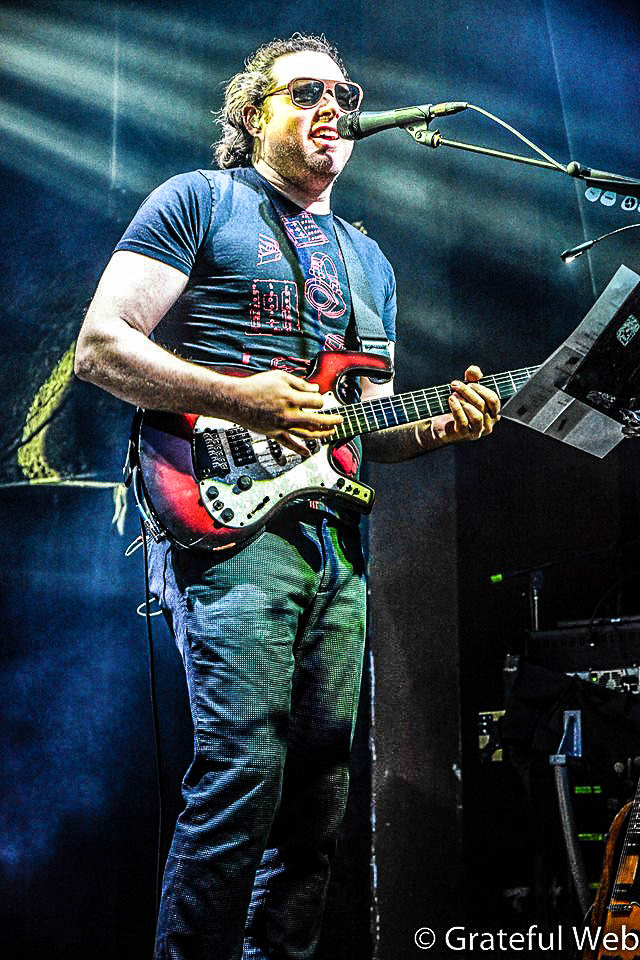 After enjoying a great conversation with Denver's own and former USC Trojan and Tennesee Titan LenDale White backstage, the second set began AND ended with "Kamaole Sands," and every song went into one another in this set that was an inverted fan's fantasy. It was basically an hour and a half song with many beautiful parts to shake one's body to. This went into an inverted (middle section only) "Above the Waves," which single handedly took this show to a new level. Barbershreds was living up to his name, and the beginning of this song was propelling this set to new heights. This song builds and builds and builds to a crescendo at the mid-way point when it took a break to lead into a first time ever played, "After Midnight" by JJ Cale. Barber continued his onslaught of the guitar classic by absolutely crushing a solo that went back into an inverted (ending/beginning) of "Above the Waves." It is amazing how a band can play so many inverted songs in one set with cohesion and flow. This set flowed so well, and the parts of each song were manipulated like a puzzle.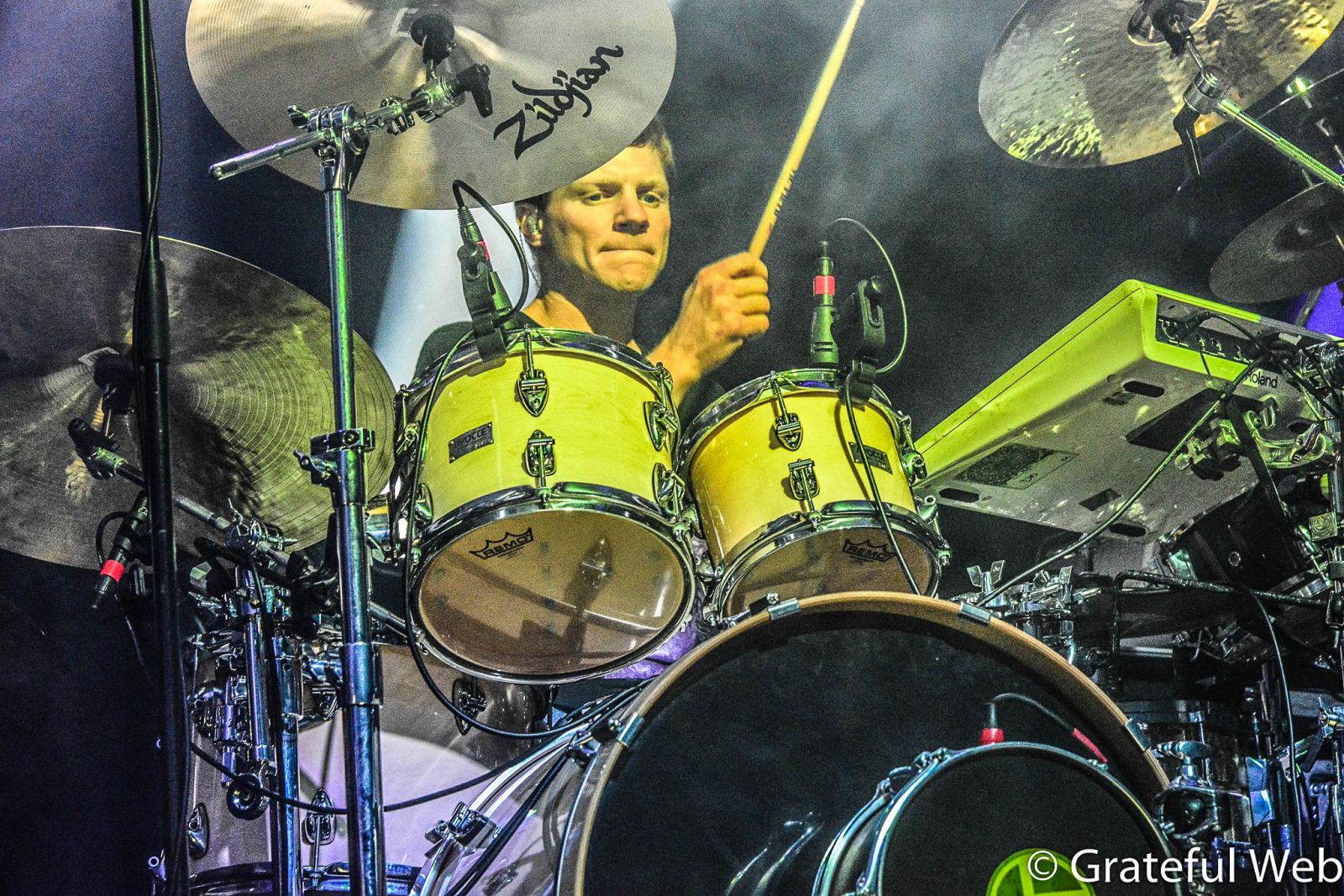 The next song was "Shadow," an extremely rare song that I was lucky enough to catch the debut of in 2007 at the Starland Ballroom in Sayrevile, NJ (home of Bon Jovi) as part of the "Spin the Wheel Part Deux" show. This song has only been played 10 times total. This was a bust out for sure, and a bust out where the crowd was losing their minds in the dance party. Drummer, Allen Aucoin fluttered through this song and all of its changes like an octopus hummingbird. The crowd could not stop dancing if they tried, and the next song did not make it any better. "Confrontation" is the pinnacle of the dance jams. After five minutes of this song, the beat drops, the lasers come out, and the rug cutting intensifies. The last five minutes sounded like Stevie Wonder sat in, and that is when Barbershreds took the song back in the set opener, "Kamaole Sands." This band was phenomenal during the entire second set!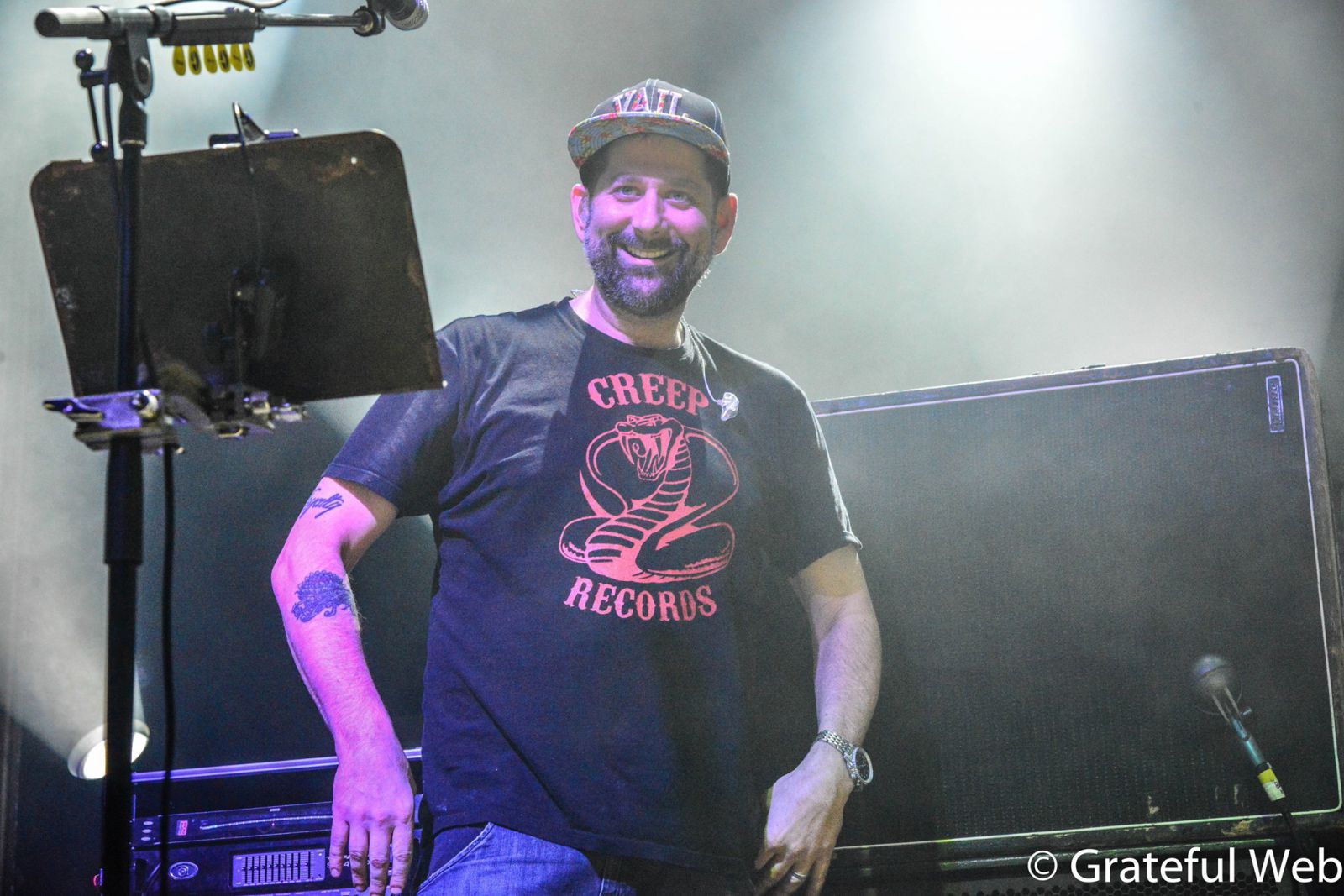 The encore was fitting, and made perfect sense to be a one song rarity, "Rockafella." For the most part this song is mellow, but much like several other Disco Biscuit songs, about half through it Aron Magner uses his sorcery again to team up with Barber to bring this song to a higher ground. This was simply the first night of almost of week of Disco Biscuit or Disco Biscuit/Grateful Dead projects throughout the Denver area. It is once again astounding how this band that plays about ten shows a year continues to tear up the music scene. It is a tribute to their incredible talents and the Disco Biscuit community that always comes through to provide an incredible time for everyone. I am proud to call these guys my friends, and I am proud to say that after 19 years of listening to their music, from the beer pong tables in my fraternity house at La Salle University in Philadelphia to the mountains of Red Rocks in Colorado, they continue to get better and better with every year that goes by. I will hopefully see you all at Camp.