The sun finally came out, and there was a full moon on the horizon. There is no better place to enjoy rocking Americana string band music then Red Rocks Amphitheatre. The bill on this night had two heavy hitting, fast growing, old-time playing bands from two different parts of the country. The Devil Makes Three comes from Santa Cruz, California, and they bring a sort of punk, pirate, darkness flavor to their Americana bluegrass. Old Crow Medicine Show comes from Nashville, Tennessee, and they bring an alternative country folk side to their Americana bluegrass. Together, it was a night to remember.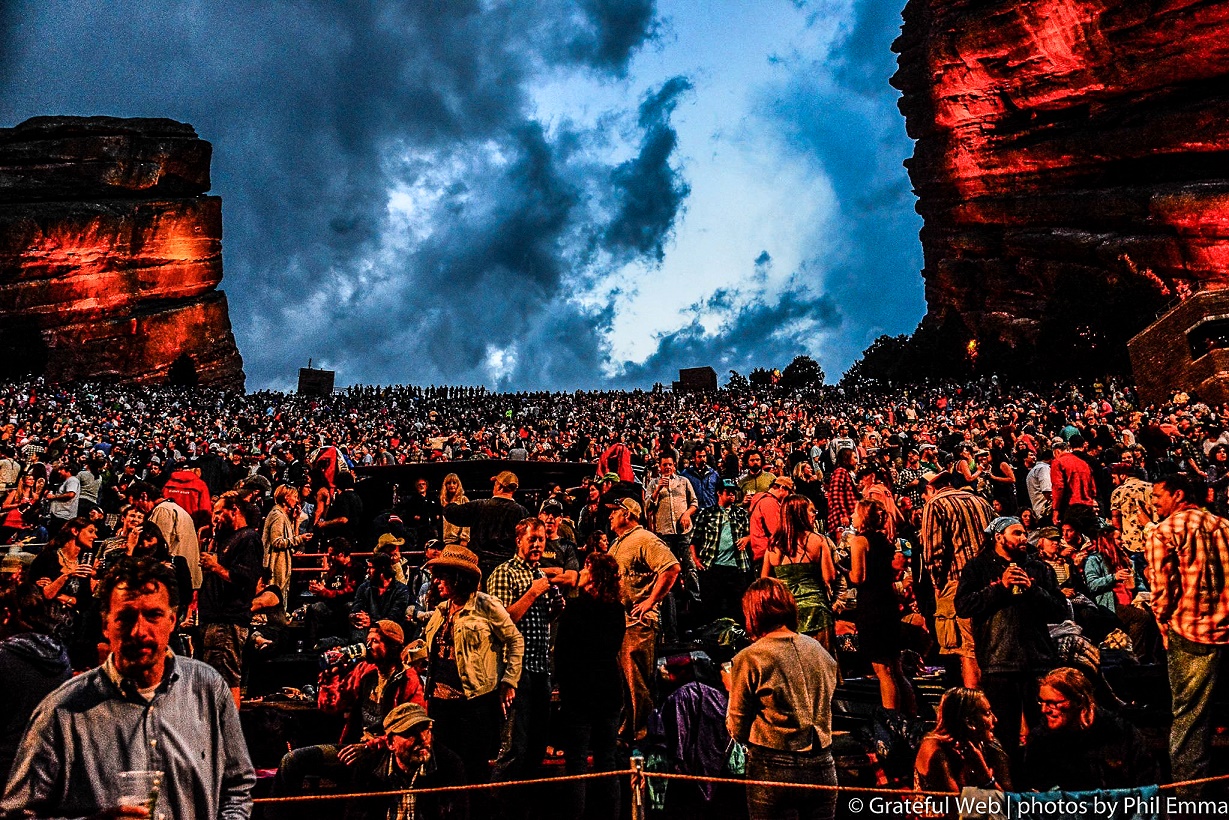 Red Rocks was packed for the opener, which is pretty rare, but on this night, there was not one unoccupied seat in the venue. The reason is that the The Devil Makes Three was not the typical opener. This trio consists of guitarist Pete Bernhard, upright bassist Lucia Turino, and tenor banjo and guitarist Cooper McBean. These three have four albums together, but it seems like their ascension of late has been almost exponential. They played at the Fillmore Auditorium in Denver not too long ago, and the buzz after that show was loud. At one point, they said that they were going to play a song written by a friend Sean Jones, and it was obvious that it was the crowd favorite, "Do Wrong Right," and the packed crowd loved it. To give you an idea how popular this band is rising, I was talking to a friend who was there, and she said that when the Devil Makes Three ended, many people in her section left, so there was room to dance for her. Although I did not notice a large exodus after their set, the crowd definitely was more engaged than usual.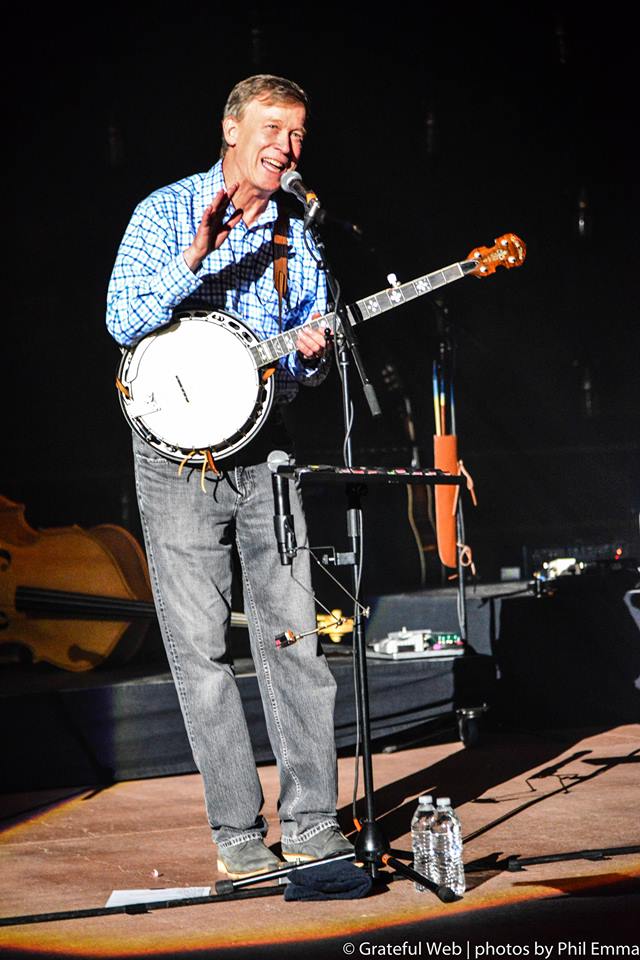 This was Old Crow Medicine Show's second year in a row selling out our country's greatest outdoor venue. They were introduced by previous Mayor of Denver and current Governor of Colorado, John Hickenlooper clad in casual clothes and a banjo strapped over his shoulders. He introduced the band giving them major accolades, and their high country energy had them off to a running start. This band is very full of energy, which makes them super fun to watch and listen to. After a few songs, the mandolin player Cory Younts put his instrument down and danced the hardest country gig I have ever seen. He was so high energy with his Grateful Dead tee shirt on, and his feet were moving like there were fire crackers on the ground in front of him. The crowd went crazy, and the high energy got higher.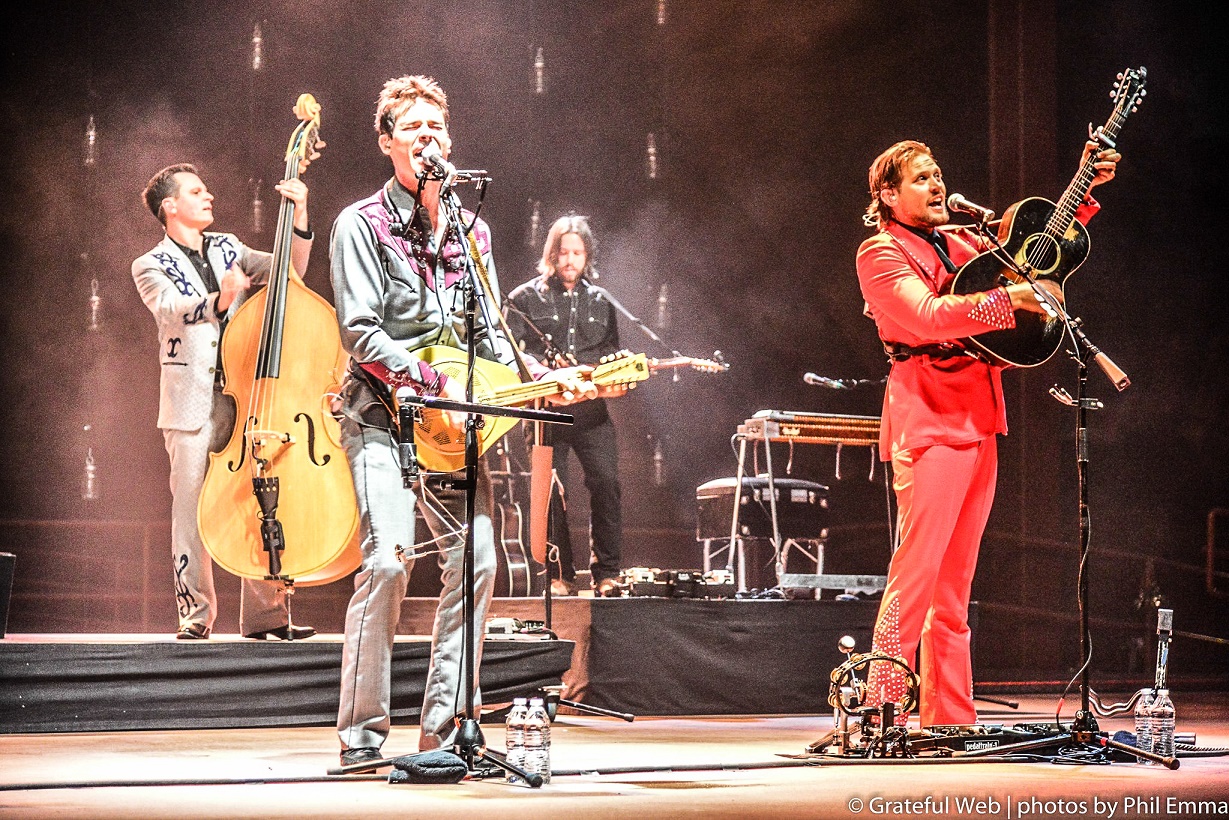 By the time the band got to "Mississippi Saturday Night" and "Big Time in the Jungle," Red Rocks was hootin' and hollerin' like they were drunk and just ejected off of a mechanical bull. Old Crow Medicine Show gave the Colorado crowd a surprise next when they so beautifully played "Annie's Song" off of Back Home Again, by John Denver.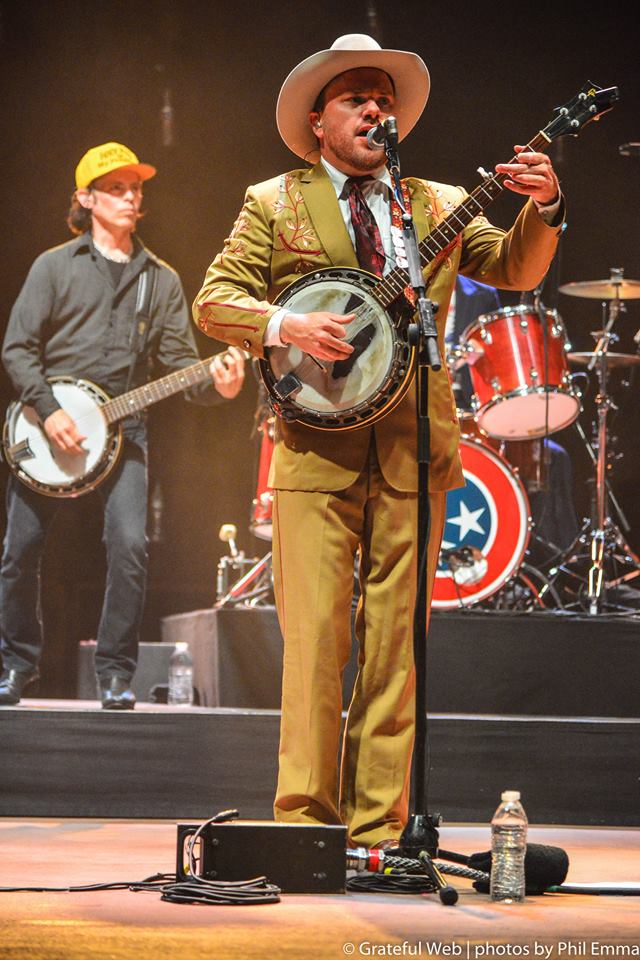 The band reminded the crowd of their rapid growth. They went from busking outside of a pharmacy in Boone, NC to getting discovered by Doc Watson, which catapulted the band to get national exposure. From that, they grew into being inducted into the Grand Ole Opry in 2013 and most recently a Grammy for the best folk album of the year. Toward the end of the show, they blew out the expecting crowd with "Wagon Wheel" co-written with Bob Dylan that most people know Old Crow Medicine Show for. It was a giant sweet sing-a-long as expected. They also threw out "I Won't Back Down" off of Full Moon Fever by Tom Petty and the Heartbreakers.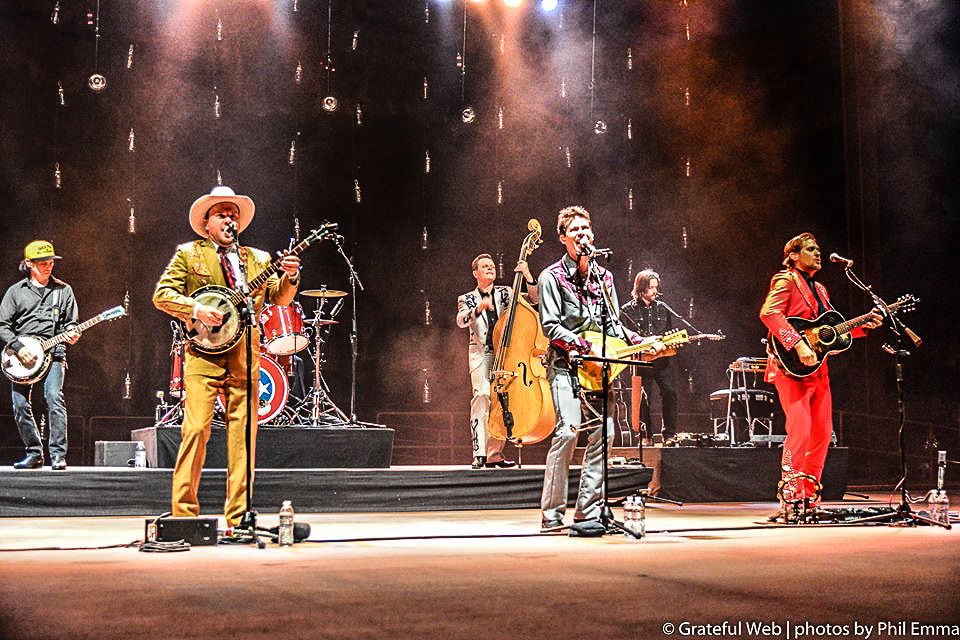 These two bands are growing so much, so I am sure that they will be back at Red Rocks next year, but if you are a fan already, seeing them live will make you an even bigger one. These guys are showman, and people will always show up to see truly talented musicians.