It was a gorgeous day while tailgating in the south lot at Red Rocks Amphitheatre, but as most people know, Colorado weather is very unpredictable. The weather turned fast, but not before the two openers: DJ Jazzy Jeff and Exmag got their sets in. There was a lot of talent in the lineup and a huge buzz around town regarding this show. Slowly throughout the day, I watched people on social media sites wimp out because of the weather forecast, but most people came in full force to see their hometown heroes.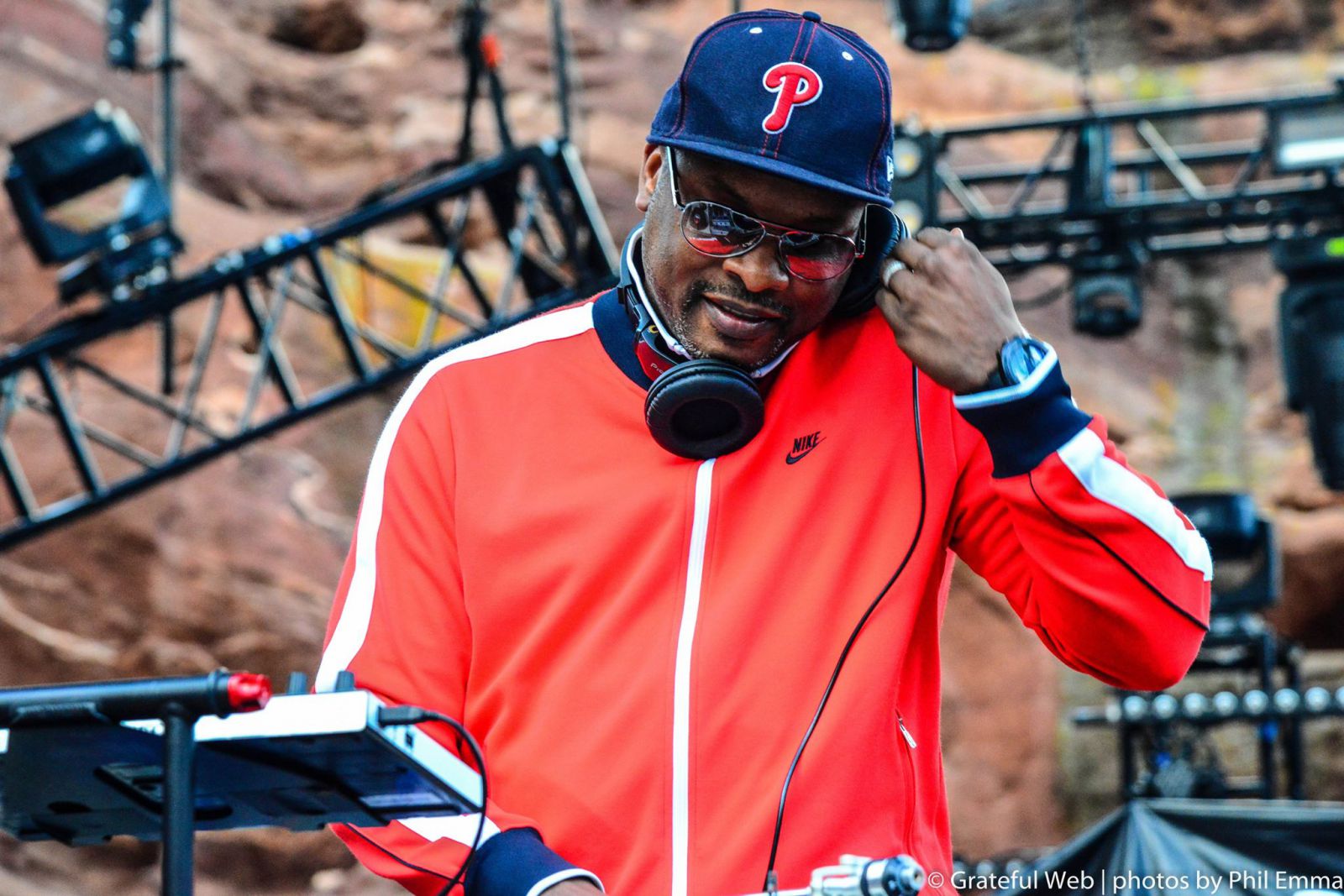 Philadelphia's own DJ Jazzy Jeff started us off, and he took everyone on a walk down memory lane. He had a couple rappers and hype men with him all wearing Phillies hats. Being from Philadelphia myself, I was excited to relive the nostalgia and of course, hear "Summertime." He mixed a ton of fun music for the crowd to dance to such as: Michael Jackson, Steve Winwood, Toto, Phil Collins, Tears for Fears, Missy Elliot, and another Philly favorite, Santigold.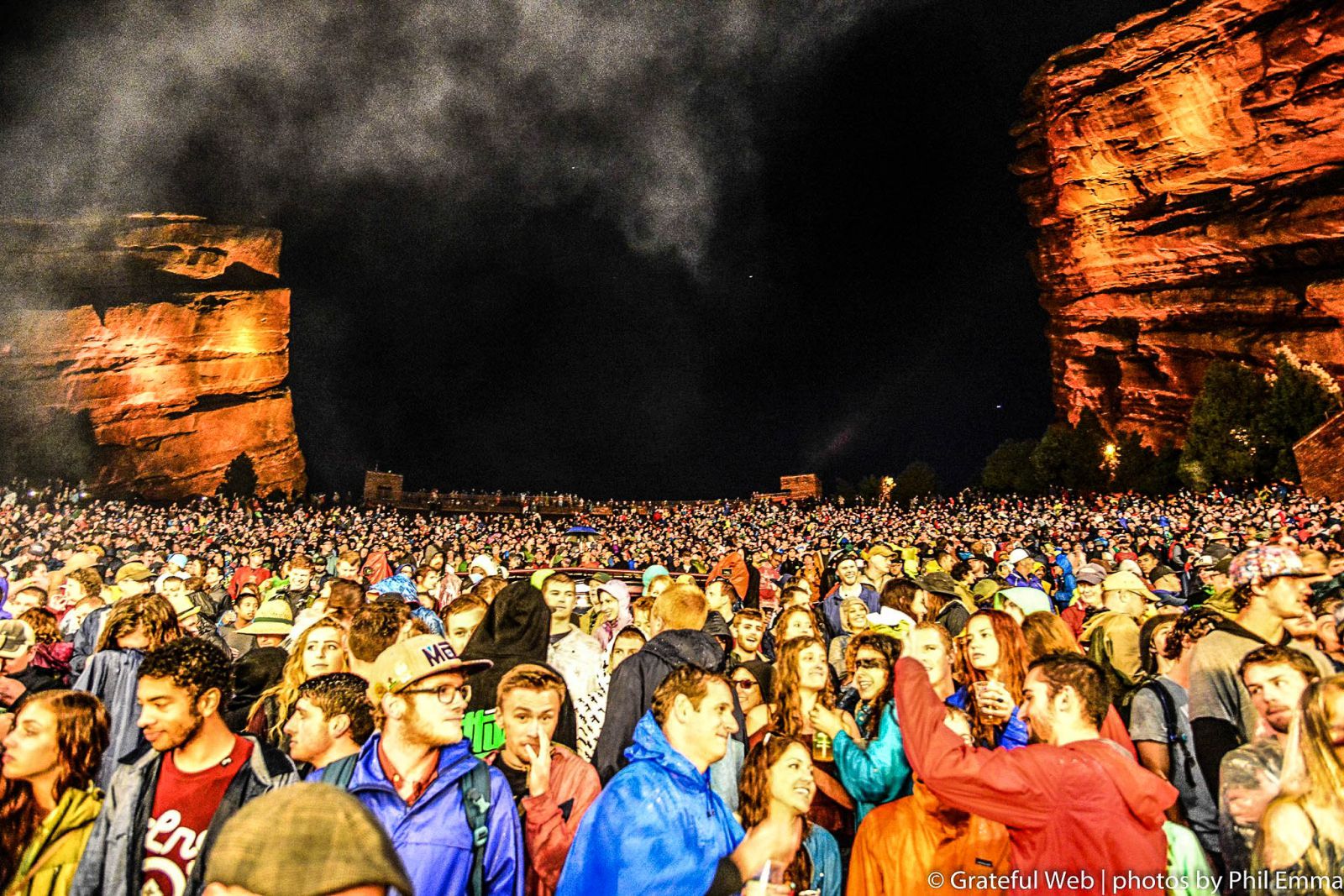 Exmag come on next as the sky turned dark and ominous. The Brooklyn trio started pretty mellow and slowly built up. But as the clouds shifted and the winds picked up, lightening started illuminating the sky. The drizzle came right at the end of their set, and blasts of thunder that sounded like it was right above us delayed the rest of the show. Within minutes, it was a torrential down pour with hail and a raging river cooking down the Red Rocks steps. An inaudible announcer came on and made some comment about the show being delayed a bit, and people ran for cover everywhere. It was bad, and the Red Rocks staff was excellent and positive as usual. They reassured us that the show will go on.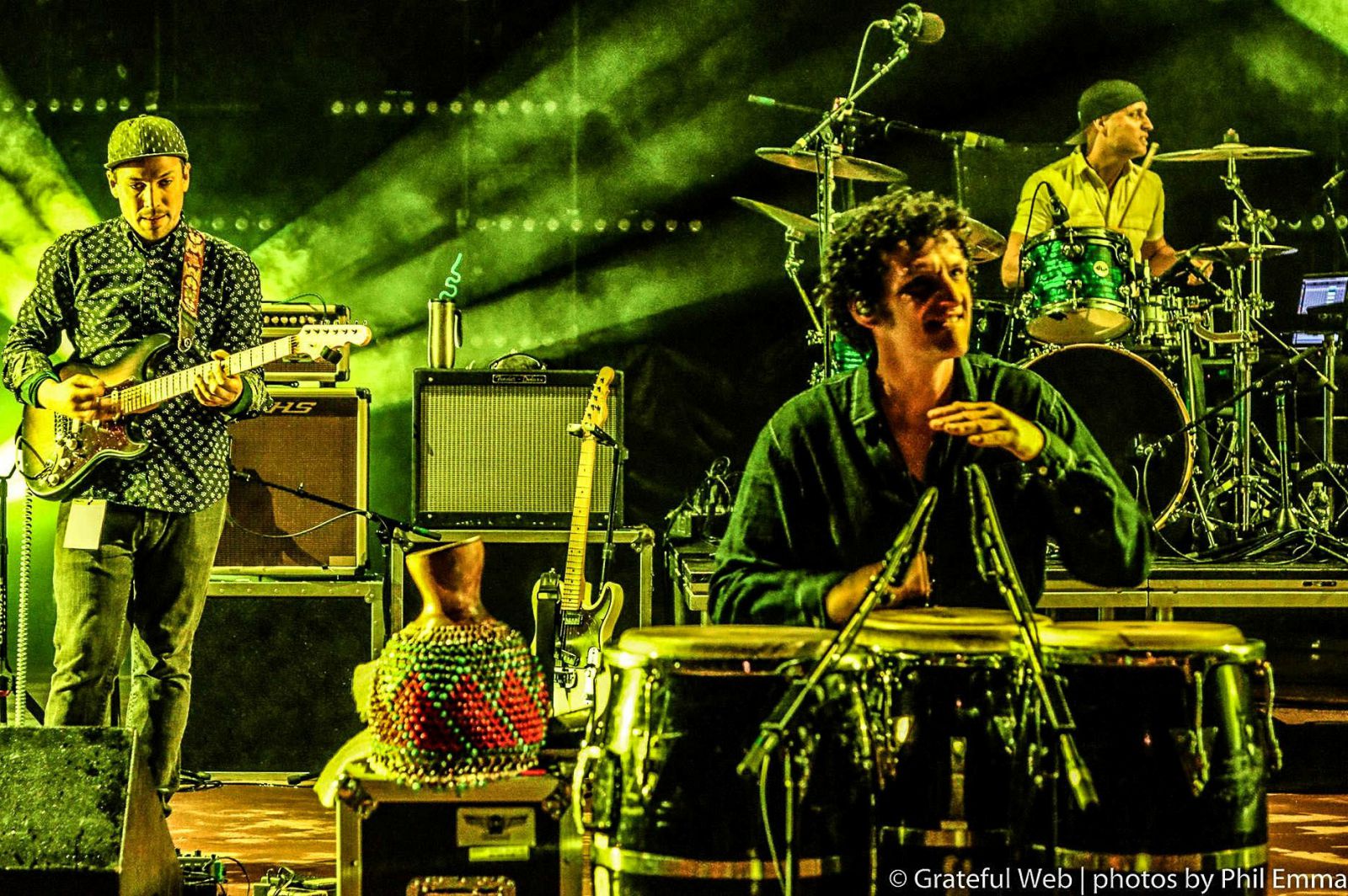 After the delay, the Motet singer and percussionist Jans Ingber told the crowd that they are all going to throw down for the most dedicated fans around. And they seriously did. They stole the show. Their set was the best part of the night! The crowd could see it in their eyes. They wanted this show badly, and they crushed it. This local band's ascent has been well deserved and a long time coming. When I first moved to Boulder in 1998, drummer Dave Watts was sitting in with nearly every musician that came to town, and forming what is now the Motet. They have always been well respected in the music industry, but fans are now starting to sell out the best venue in our area for the most talented and nicest guys in our area. Bass master, Garrett Sayers thumped on "Rynodub," just as Joey Porter busted out the vocoder for "Keep on Don't Stoppin'." They also played a funky "123" and "Knock it Down" where my friend and one the best guitar players in Colorado, Ryan Jalbert showed his chops on the wah-wah pedal and his building solos.
At one point into their set, my friend DJ Russo said it best when he turned to me and said, "This is just a funk odyssey." And after dedicating a Beck song to "someone special," the soggy crowd prepared for the potent encore. The powerfully skilled horn section comprised of Gabe Mervine and Matt Pitts blew into K.C. & the Sunshine Band's "Get Down Tonight" and Kool & the Gang's "Jungle Boogie." I saw Mervine play at Herb's Jazz Bar on a Tuesday night a few weeks ago and was reminded of this guy's talent.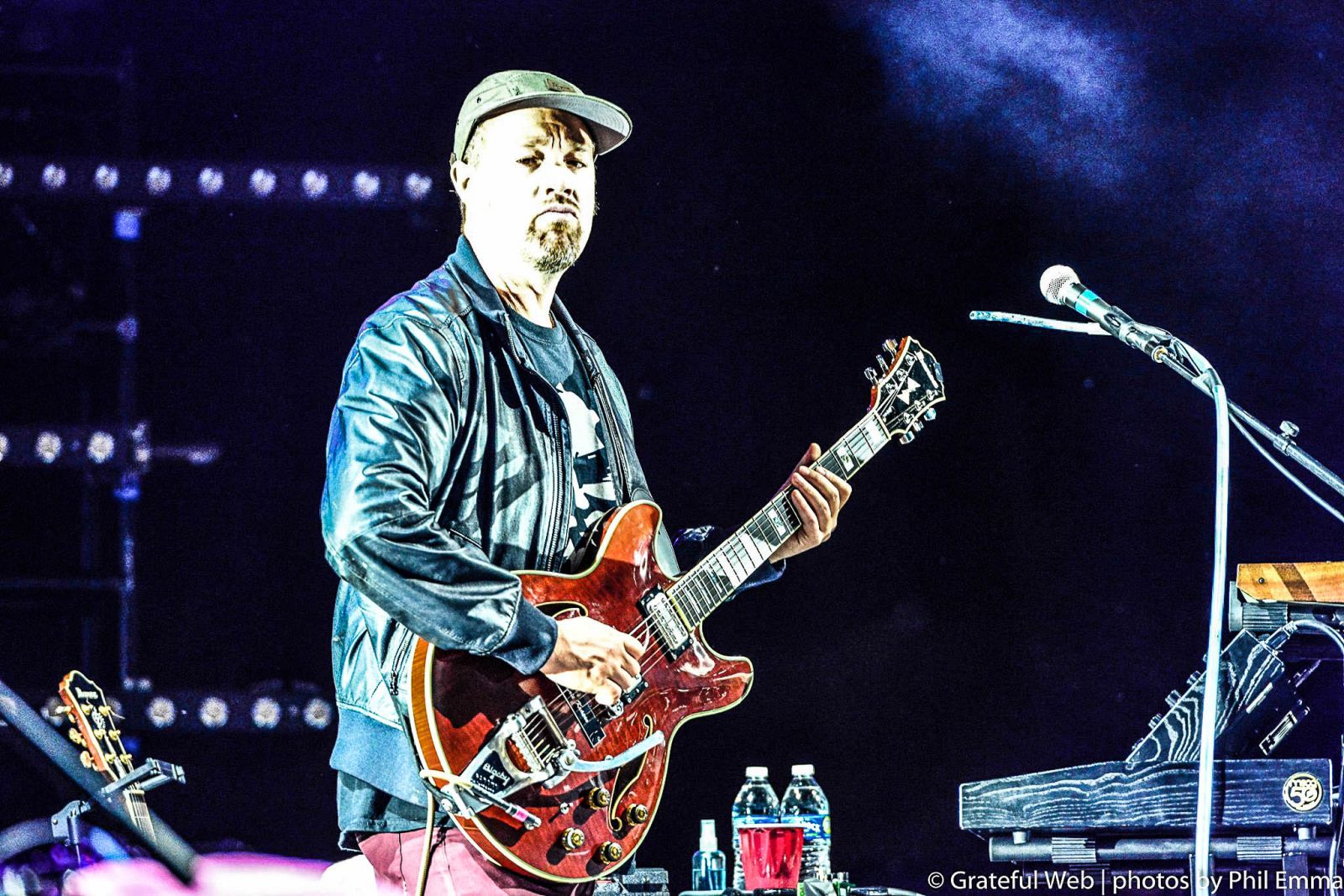 And after all this, Berklee School of Music funk legends, Lettuce was ready to show their stuff. They have been laying down the funk for over two decades, and they are no strangers to Red Rocks. Guitarist Eric Krasno started out playing keys for the first few songs before returning to the instrument that he shreds on. The band played "Squad Live," and the water logged crowd shook themselves dry. After a long funk session, Lettuce played a few spacey jams before they led "Madison Square" with a "Have a Cigar" by Pink Floyd tease. Drummer Adam Deitch never fails to show his energy and skill, and on "Do It Like You Do," he demonstrated that funk rhythm while singer Nigel Hall sang into the now clear Colorado sky.