When a band can joyfully experience first-time approaches to their craft even after 30 years and 11 albums together, it is no surprise that the result will be something sweet.
For southeastern jam band legends and pioneers Widespread Panic, coming together for a live, full band studio recording was something they had never done, until now.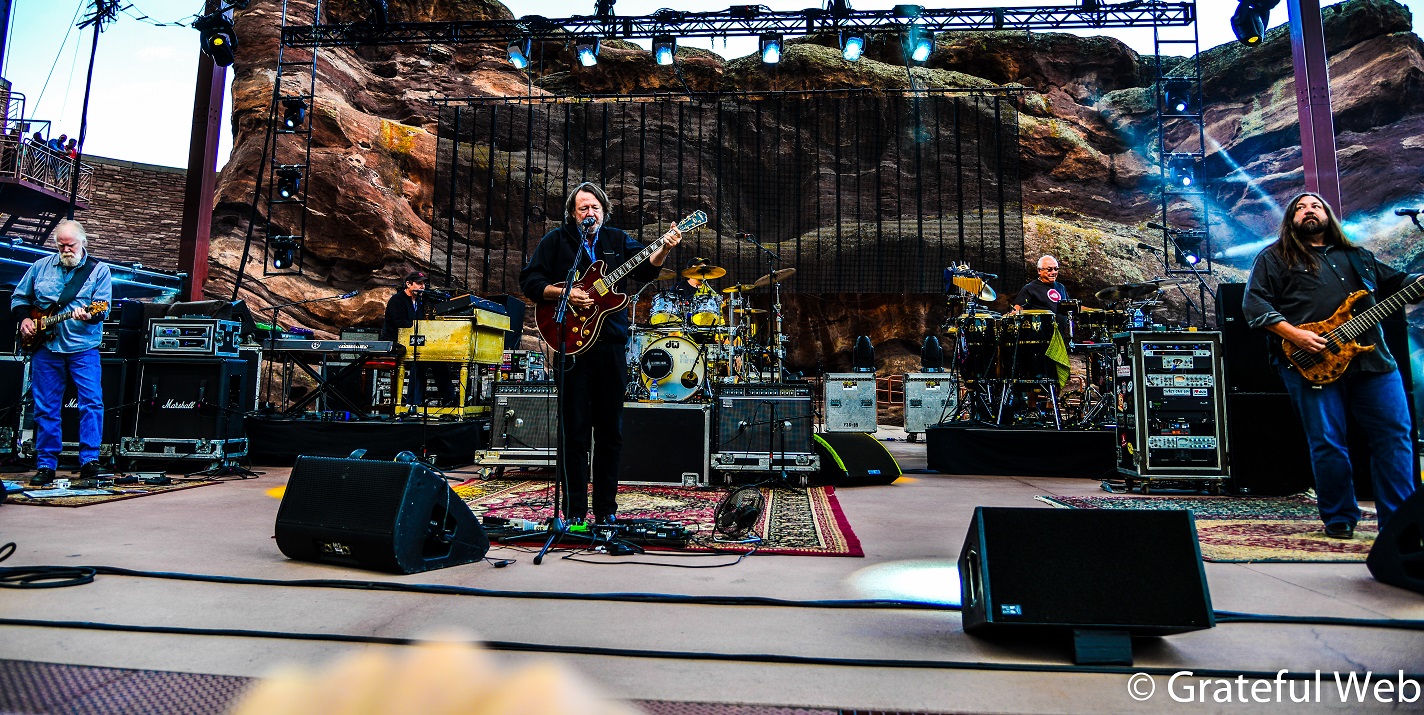 Street Dogs is the band's twelfth studio effort and their first release since 2010's Dirty Side Down, which they released on their own label and peaked on the Billboard charts at #27. With Street Dogs, however, Widespread Panic has chosen to release it under Vanguard Records.
If there is anything that can be taken from Street Dogs, it is the guaranteed longevity of Widespread Panic as a band.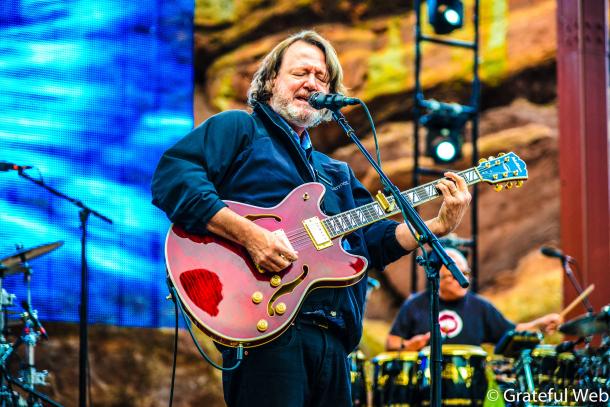 John Bell's gritty, low rolling howl and Jimmy Herring's butter-drenched layer upon layer of guitar sound complement each other better than ever. Dave Schools on bass, Domingo "Sunny" Ortiz on percussion and John Hermann on keys keep Bell and Herring in check and in time.
With usual drummer Todd Nance taking a personal hiatus in 2014, Duane Trucks of the band Hard Working Americans has stepped in on the road and in the studio, Echo Mountain Studios in Asheville, NC, to be exact.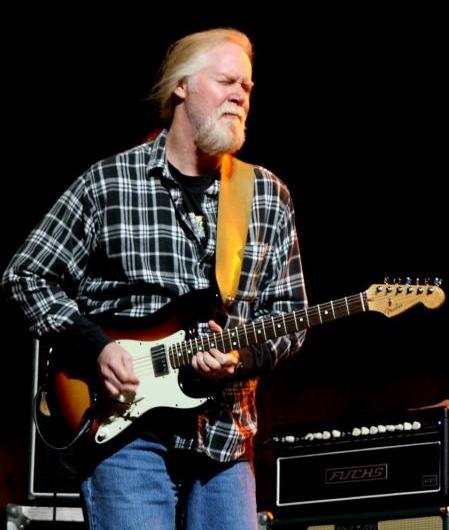 With each member actually in the studio at the same time and playing through the songs, the 10-track effort plays through like a solid festival set. There are originals, covers, bust outs and favorites galore on Street Dogs.
It opens with a cover of Alan Price's "Sell Sell". A wet, splashing guitar sound that fills the room is immediately present, a trademark characteristic of Herring's style, while Bell spills the lyrics out. As far as Alan Price fans are concerned, the pick is obscure but "Sell Sell" has been in Panic's live repertoire for years. A gritty, raw track, it is a great opener.
"Steven's Cat" is a painfully obvious tribute to the great Cat Stevens and is considerably more lighthearted, rock n roll jam. Clocking in at less than five minutes, it is the shortest song on the album.
"Cease Fire" is a percussion-heavy jungle jaunt with sweltering Santana-esque guitar licks. The song feels like it is on fire. At almost 8 minutes, it is the longest on the disc. The jam in the middle feels incredibly organic, most likely because of the nature of recording live in the studio together. Beautiful shimmering jazzy outro with intricate guitar work and light key work can leave the listener feeling the audible equivalent of watching the setting sun out the window of a mahogany-rich library.
"Jamais Vu (The World Has Changed)" is the fourth and slowest track on the album. The progression moves languidly until all the instruments come together for a 70s classic rock vibe with serious blues and jazz overtones a la Joe Henry.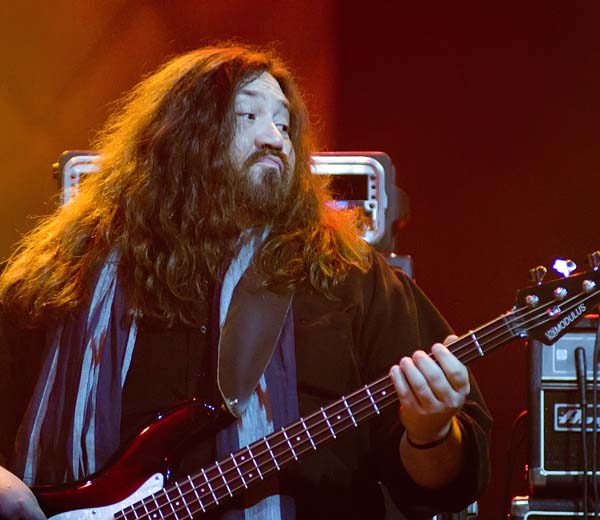 The previous two songs effortlessly flow into each other and again into the track "Angels Don't Sing The Blues." The lyrics are heavy and the acoustic melodies melancholy as Bell croons about maintaining inevitable perseverance in a cold and cruel world. Fantastic percussion work from Ortiz makes song a standout from start to finish.
As if a response to the drab realizations of the previous song, "Honky Red" is a late night, slurry-eyed barfly of a song. Originally penned by Murray McLauchlin, Panic give it a tight swampy sound spread thick over a driving drumbeat and spitting vocals.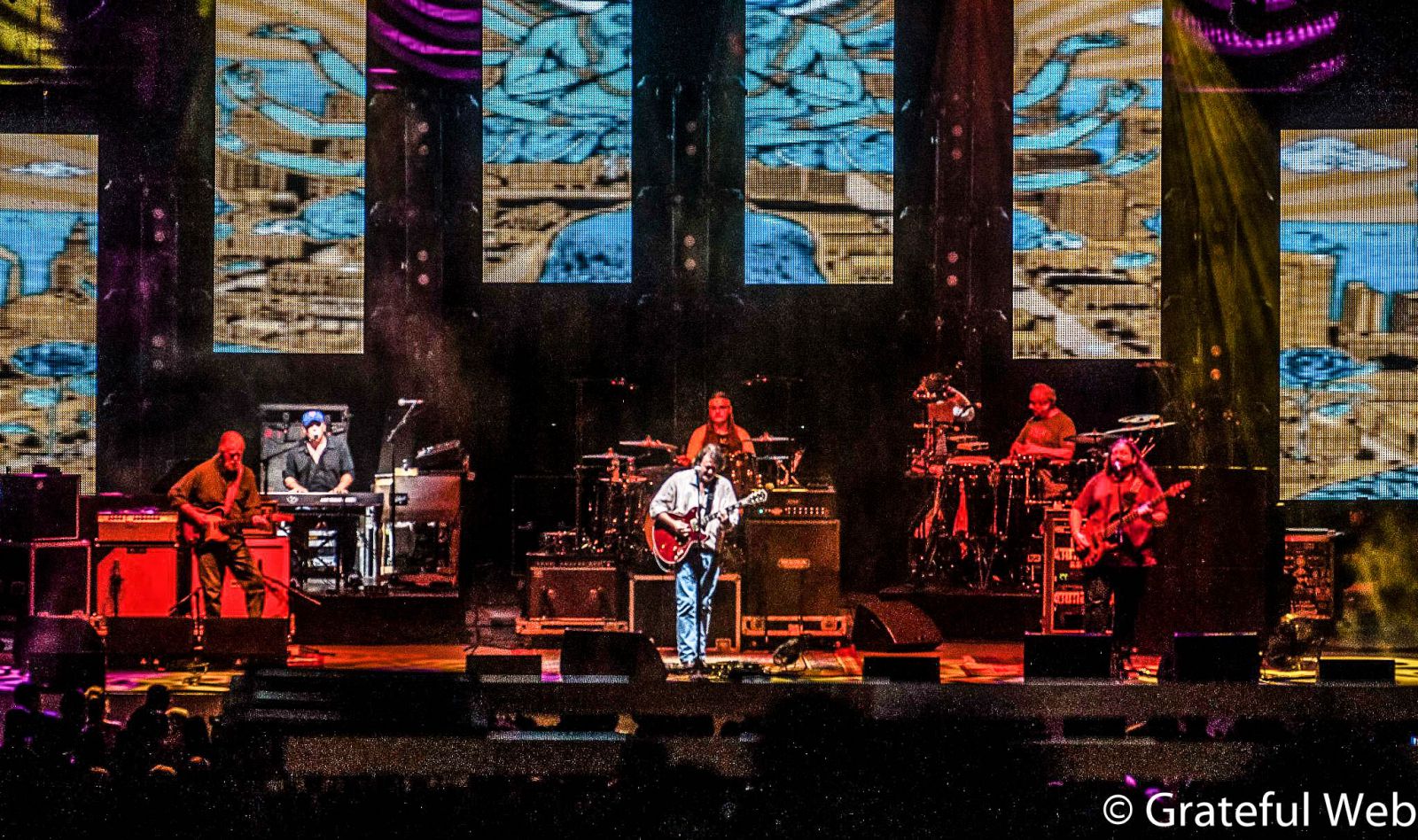 "Poorhouse of Positive Thinking" is a minor key swing sung by Schools and keeping in tune of a somber song about hitting the sauce. The upbeat ascending melody carries with it just a touch of hurt to leave the listener questioning the sincerity of the otherwise happy sounds in the song, made even more confusing by the outstanding key work from Herrmann.
A pure Southern rock gem, "Welcome To My World" is a classic Skynyrd-style jaunt. Guitar bends that sound like trains and a solid riff that continues to build until the song ends highlight this track.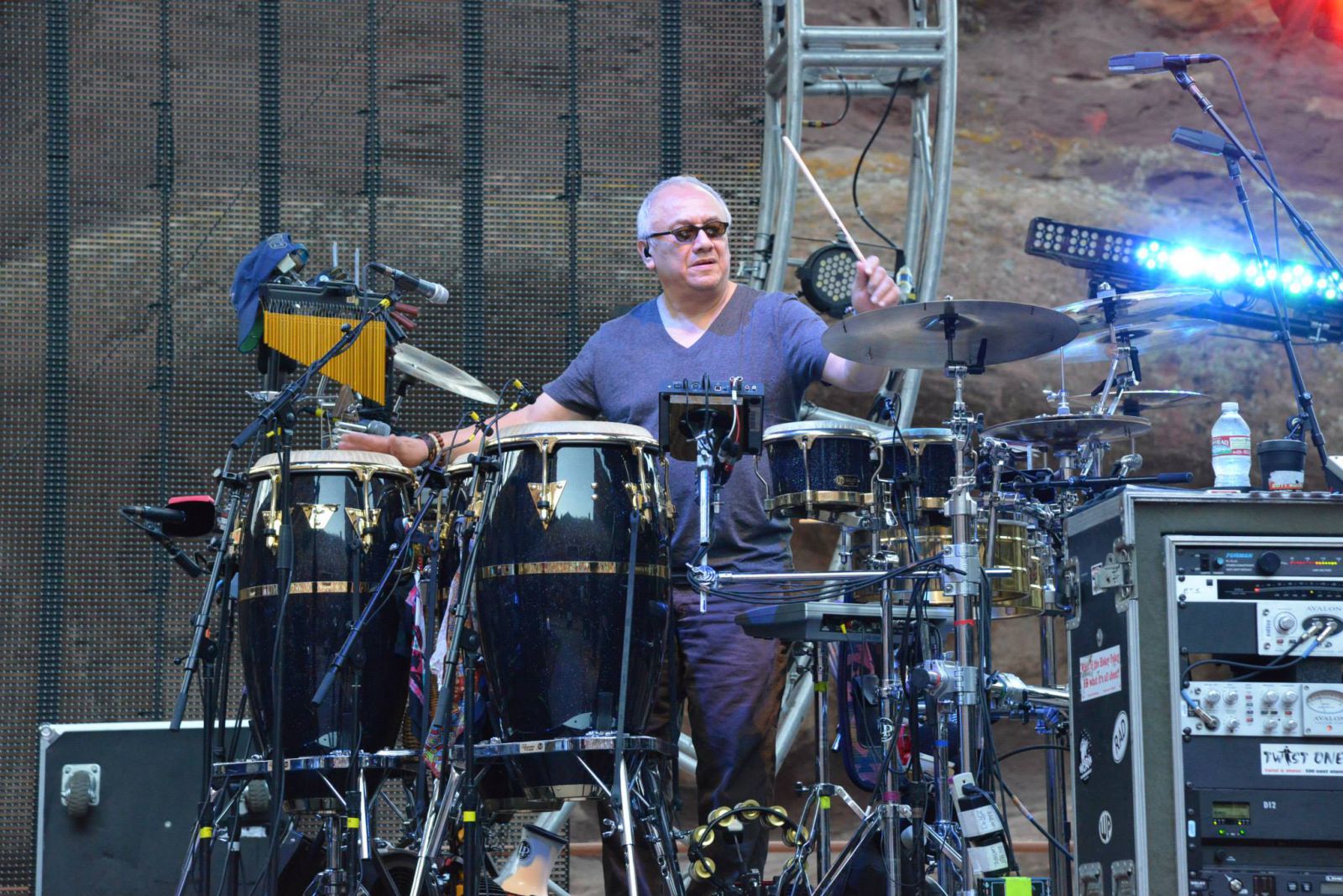 Panic approaches the end of the album with their version of Willie Dixon's "Taildragger" in the key of Howlin' Wolf. Once again, the benefits of recording live are evident as they are able to build the song up, allowing Herring to quite literally slap layers of sound drenched in reverb across the song.
Finally, their first single and title-borrowing track "Street Dogs For Breakfast" features a lighter helping of Herring-sauce on top of bustling ragtime piano. As the lyrics say, "Sometimes you have to bottom out / to really find yourself." With the all of ups and downs of the past few years preceding this record, they clearly take their own advice to heart.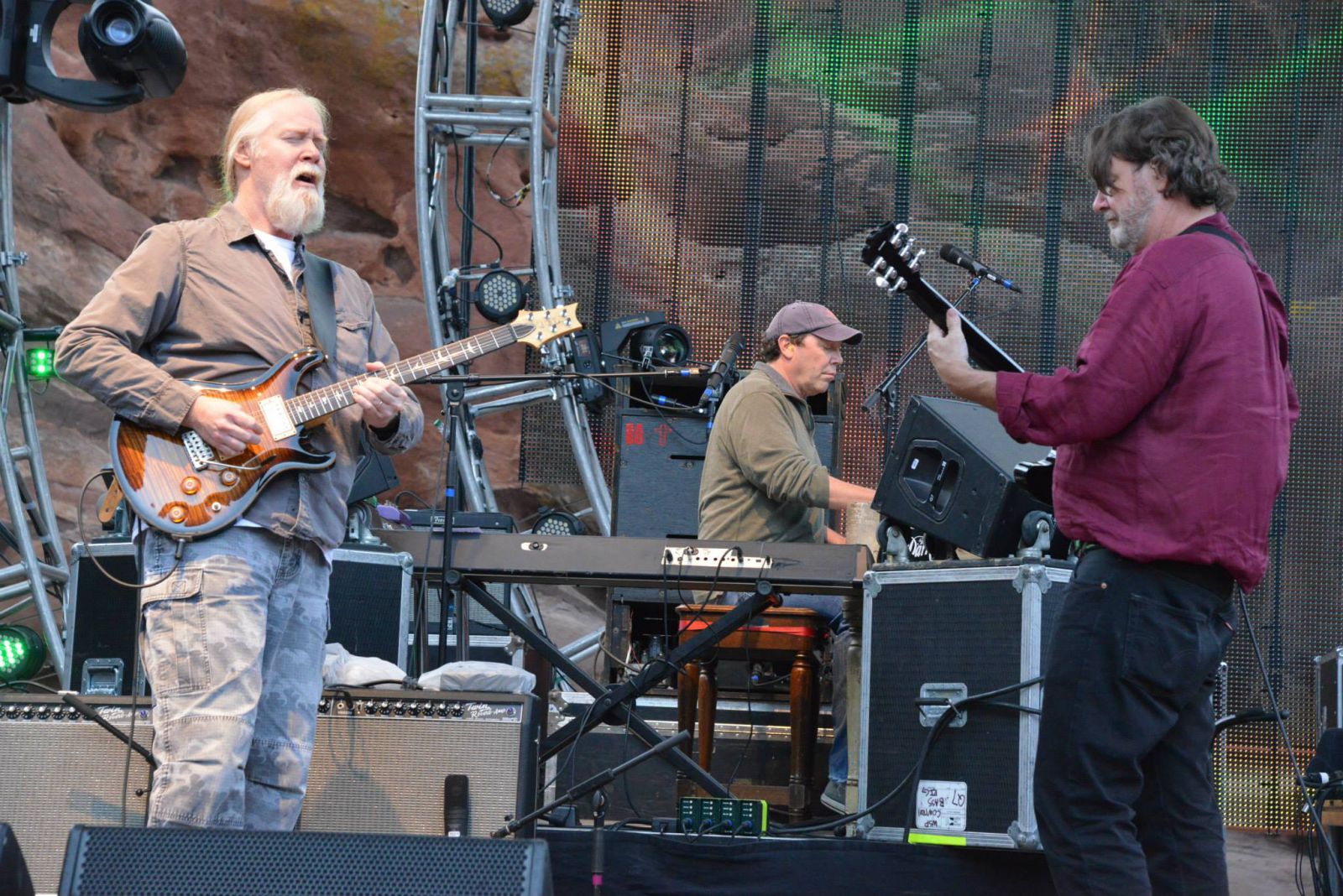 A terrific effort on all account, Widespread Panic have displayed resilience on all fronts and managed to keep it from affecting the music. If anything, they used it to their advantage and it is clear they will continue to be relevant for years to come.