Sammy Saltzman is no stranger to music. For two decades he has been in the front row watching one of the best guitar players of all-time, Trey Anastasio shred during Phish's concerts. He has turned his love of live music into a passion that he shares with his own fans covering his favorite albums all by himself. Sammy is very humble though, he will tell you that he is not a one man band and that he has a production crew, which takes his shows to another level. Saltzman has been opening for bands at Denver's Herman's Hideaway because he dislikes having to watch other bands load in and out and with all of the production at his shows, there is a longer set up time, and Sammy is doing this for the music and his followers. This is an independent project and a fun sight to behold.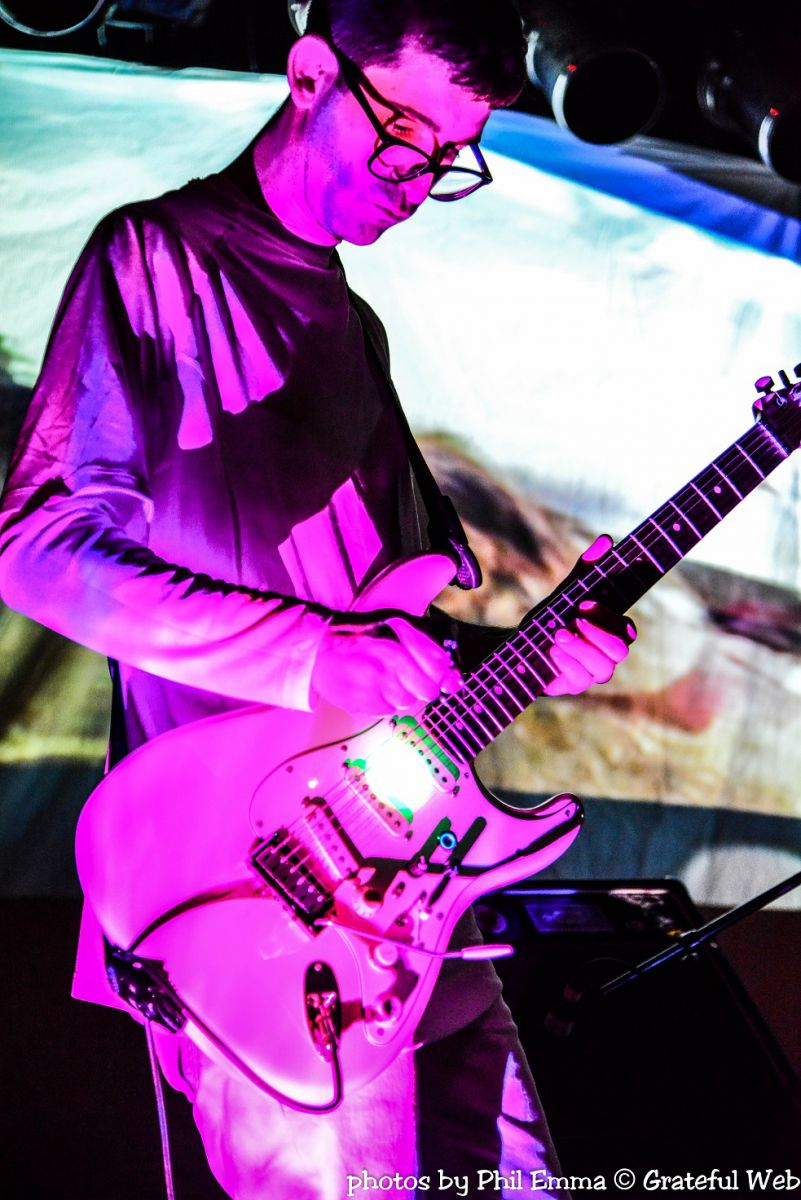 On this night in Denver, he was playing Pink Floyd's Animals in its entirety. Animals was Floyd's tenth studio album recorded in 1976, and it signified a shift in their musical style and conceived by bassist Roger Waters. For one, it is a political concept album, and as a literature major, I can tell you that it is very loosely based on George Orwell's Animal Farm.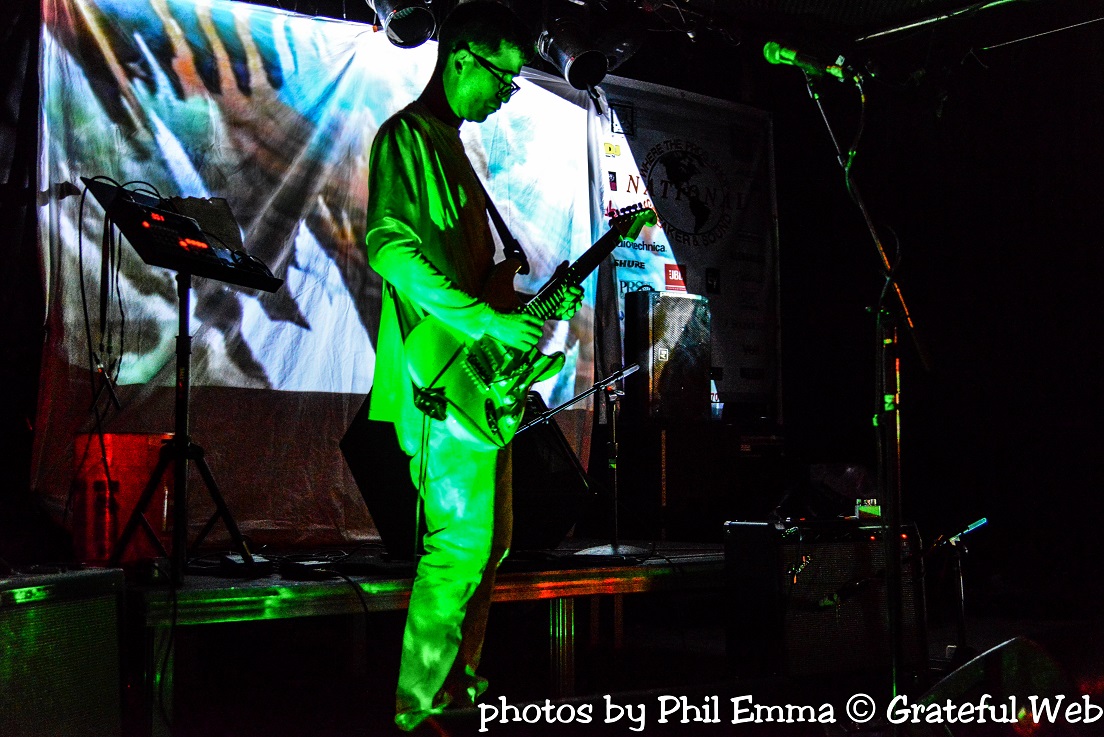 The show opened with smoke filling the stage and live production visuals done by Max Rowe. Electric Sammy's guitar infiltrates the room with the sweet sounds of "Pigs on the Wing, Pt. 1," and this is no easy task for the talented guitar player because he plays guitar as David Gilmour's vocals and guitar, which is no easy feat. Under the musical direction of Tomy Lee, Electric Sammy performs some of the most intricate classic guitar licks ever played.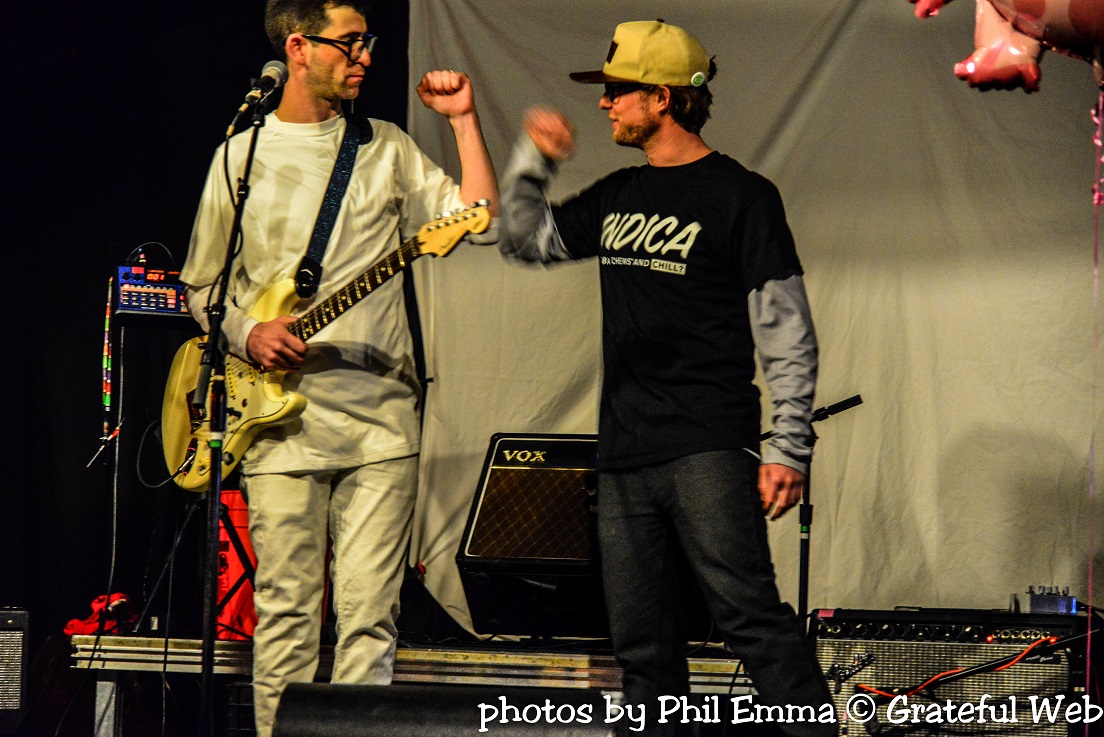 By the time he got to "Dogs," Electric Sammy was playing guitar with a laser pointer, and heads were shaking in the audience in disbelief. This introspection of Capitalism that was portrayed on the album and in the show addresses money hungry pigs and now barking aggressive dogs. But here in lies, Sammy's most delicious guitar licks.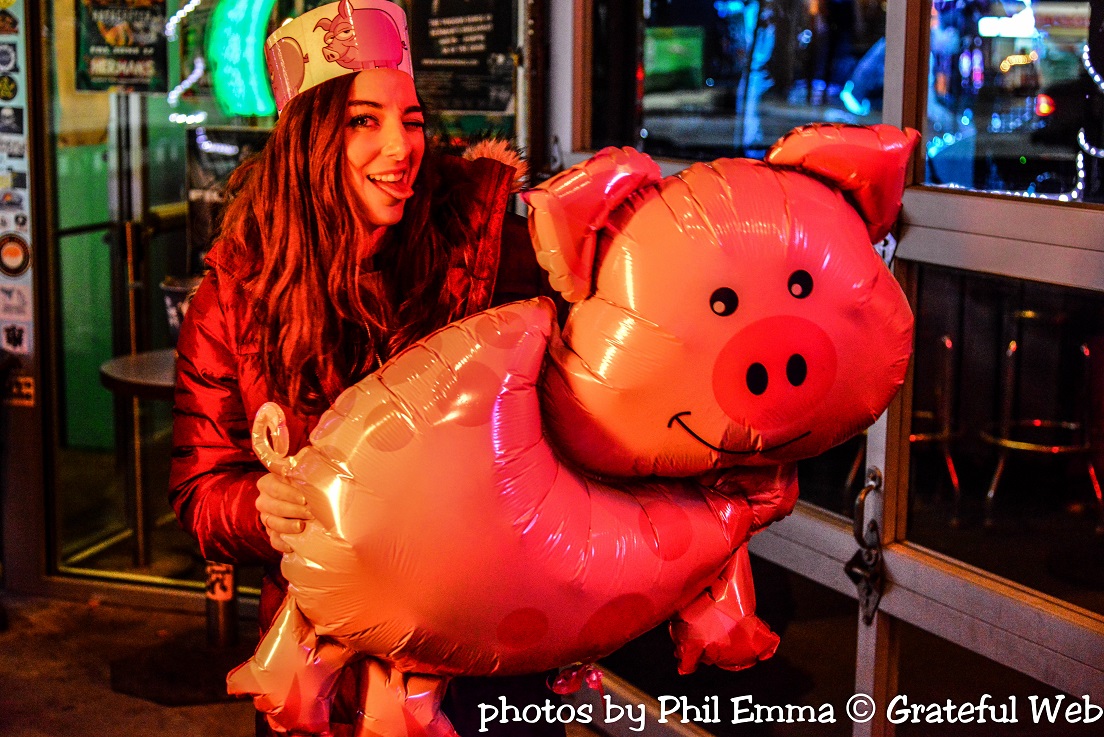 Sammy's wonderful wife Rachel came around just in time to distribute the wealth of giant pig balloons throughout the dance floor and stage. The pigs are supposed to be seen as the top of the social totem pole, so the representation of abundance was delivered while Sammy went into "Pigs (Three Different Ones). Giant smiles filled the crowd as the balloons flew through the air, and Electric Sammy's shredding grew to a climax. After all, "Sheep" was coming. This jam heavy song that was originally called "Raving and Drooling," allowed for exploration, and the sheep symbolize the thoughtless individuals who do not question anything and just go about their days doing what everyone else does. But they eventually take over the dogs. Humanity is likened to that of animals due to society's moral and social collapse.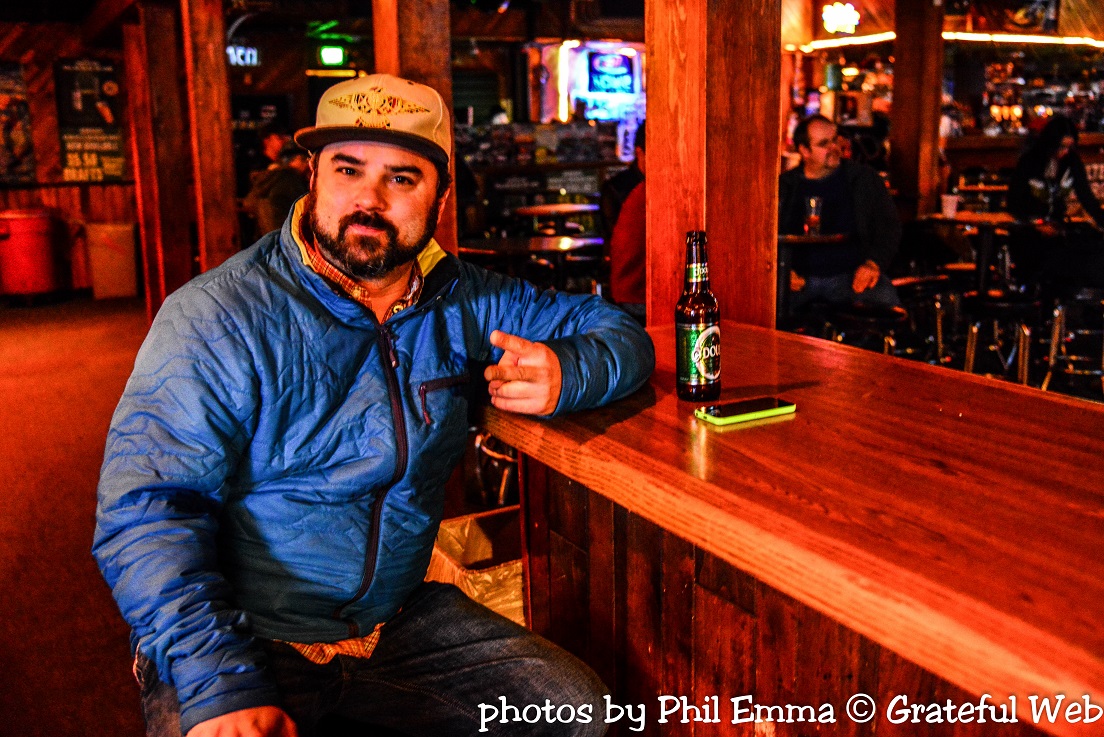 This show did not collapse however. Electric Sammy closed the technical display of talent with "Pigs on the Wing, Pt. 2." The crowd was captivated for the hour or so of the performance. It is quite amazing what one guitarist can do with an entire album from one of the greatest bands of all time. If you have never seen Electric Sammy play, it is inspiring. He is taking a small hiatus, but will be back towards the end of 2016 playing in Denver, and he is not to be missed. Check out the website designed by Shawn Johnson at www.electricsammy.com.