The Grateful Dead's 1977 Spring Tour is considered my many to be one of their best. Living in the Northeast, I caught the second show of the tour, in Springfield on April 23rd. Hearing the band play as well as they did in Springfield made it clear to me that the band was in top form, and I was pleased to hear from a friend that he had a ticket for me – a front row seat for the upcoming concert scheduled for May 7th at the venerable Boston Garden.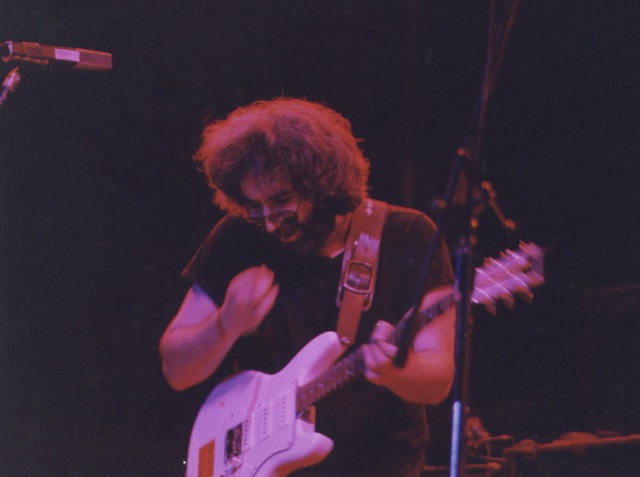 As an avid photographer, I was always interested in taking photographs, but rarely did I bring a camera to shows. Having seats in the front row, however, prompted me to bring my camera along with a decent zoom lens. After the excitement of the first songs, I started to take photos, mostly close ups, of the band members.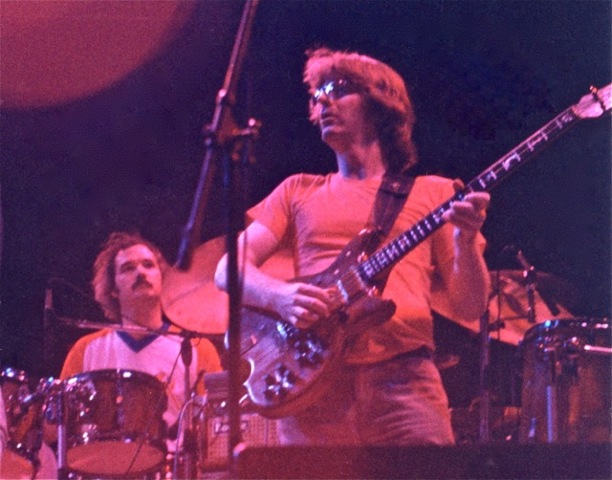 The concert opened with "Bertha," which is one of my favorite show openers, and I remember it as sort of a "theme song" for the tour. "Cassidy" followed, and it became evident fairly quickly that equipment problems were going to be an issue. As Grateful Dead fans we accepted, begrudgingly, that the breaks between songs can be long. However, the long breaks on this night were to deal with equipment issues, which at the time did not seem to affect the quality of the sound reaching our ears. Having the evening coincide with Bill Kreutzmann's birthday added a special feeling, and the band recognized him during the middle of the first set. The set really took off with a terrific rendition of "Mississippi Half Step," and I captured many of my best images during this song, especially one of Jerry breaking into a big grin as he started his 'power chord' section during that song. "Half Step" shifted into a great version of "Big River," a nice transition, and these two songs, along with a nice mid-set "Deal" were certainly the highlights of the first set.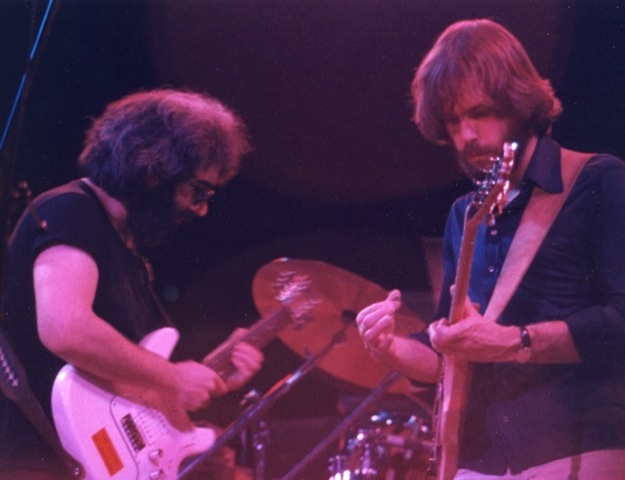 When the second set opened with the new song "Terrapin Station," I felt somewhat disappointed - perhaps because it was new and I did not yet feel connected to it. But as the song progressed, I was intrigued by the words and music and soon realized this was going to be a classic addition to their repertoire. They added a second new song later, "Estimated Prophet," that also showed lots of promise. After yet another lengthy equipment break, they played "Eyes Of The World," which was pleasant as it is my all-time favorite Grateful Dead song! "Wharf Rat", which came later in the set, was also a nicely played version. After listening to tapes of the show, and more recently digitized versions, I came to realize that part of the greatness of this show is the fact that the band was not only able to cope with persistent and annoying equipment issues, yet they rose above it all and delivered a very high quality and enjoyable concert which has stood the test of time. Having some great photographs of the band on this night, during the apex of a great tour, is something I will always be grateful for.