At last....the rumors can be put to rest, as Phish announce their triumphant reunion and return to the road. The group officially stated on their website yesterday they will be performing a three-night run at one of their favorite venues, the Hampton Coliseum in Hampton, Virginia. The shows will take place March 6th-8th of 2009, with more dates to be announced later this year.
A limited number of tickets will be available until October 8th through an online lottery system. To put in a request go to http://phish.portals.musictoday.com. Tickets will also be available through Ticketmaster on October 18th.
Though this may come as a surprise to mere onlookers, fans of the group were expecting this to happen, at least someday. Rumors, hearsay, and teases have been floating around over the last year, but as of late signs were pointing to something concrete.
Not only had Trey cleaned up his act, but he had written a large number of songs with fellow songwriter Tom Marshall. Plus, there was a lot of interplay amongst each band member's current side projects, leading folks to guess that soon all four would be on the stage together again.
This briefly happened a few weeks ago when Trey, Mike, Page, and Fish performed a short three-song set at their road manager's wedding. It was the first time the four had performed together since their breakup in 2004.
Now, with the first chapter of their history behind them Phish can move on to the next part. The time seems to be right for the group to get back together and once again display their craft to the hungry masses. However, this will likely not be the same old routine with the band just picking up where they left off.
Multiple interviews with the individual members indicated that if and when the band would reunite, it would have to be different or at least under certain circumstances. Fans should not be surprised if many of the old, silly original tunes get shelved for awhile. And with a large handful of songs these guys have written with their side projects, don't be surprised if some of those creep into these concerts as well.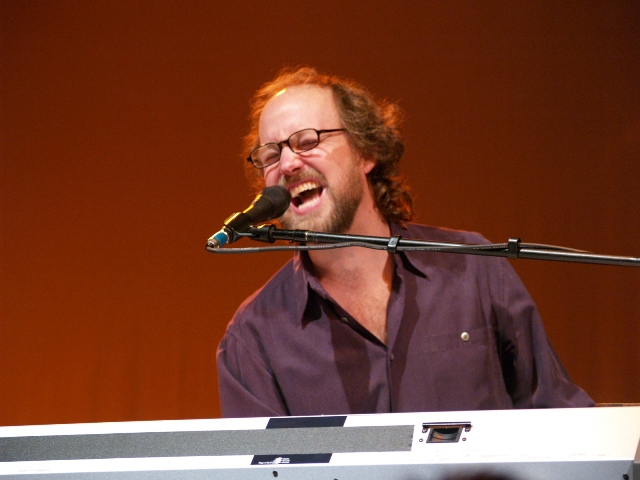 Plus, since Trey has written a bunch of new tunes there is speculation that the band will record an album of all new material to release and with which to hit the road. Additional rumors state that the band has already been in talks with famed producer Steve Lillywhite, who produced their 1996 album Billy Breathes, about working on it this winter.
Because the last couple of years of Phish was a bit rocky, one can only hope the band will return with a vengeance, and find that fire that once ignited one of the greatest live acts to grace the stage in the last two decades. I sense that Phish would not have returned if that were not the case.