Nowhere else in the world is there a festival like Montana's Pirate Party. This rowdiest of festivals is a massive collaborative effort from major EDM promoters in Montana, Washington, and Idaho - resulting in an awe-inspiring lineup of heavy hitters like Liquid Stranger, Phutureprimitive, Bluetech, Unlimited Aspect, Thriftworks and countless more from across the globe.
Pirate Party is exactly what its aptly given name implies - a theme party of epic proportions nestled in one of the most beautiful regions of the Treasure State. This is the place to let loose under the stars with your crew hundreds of miles from the nearest major city, and pillage your way through the weekend. At the Pirate Party, you'll take a step back from the real and step into the fantasy. Look one way and see an enormous skull breathing fire with a DJ in the middle dropping heavy bass music, look the next and you'll see a 3-piece jamtronica band rocking on a real pirate ship-turned-stage. With the production and sound to back it up, this is one festival where you can truly immerse yourself in the experience.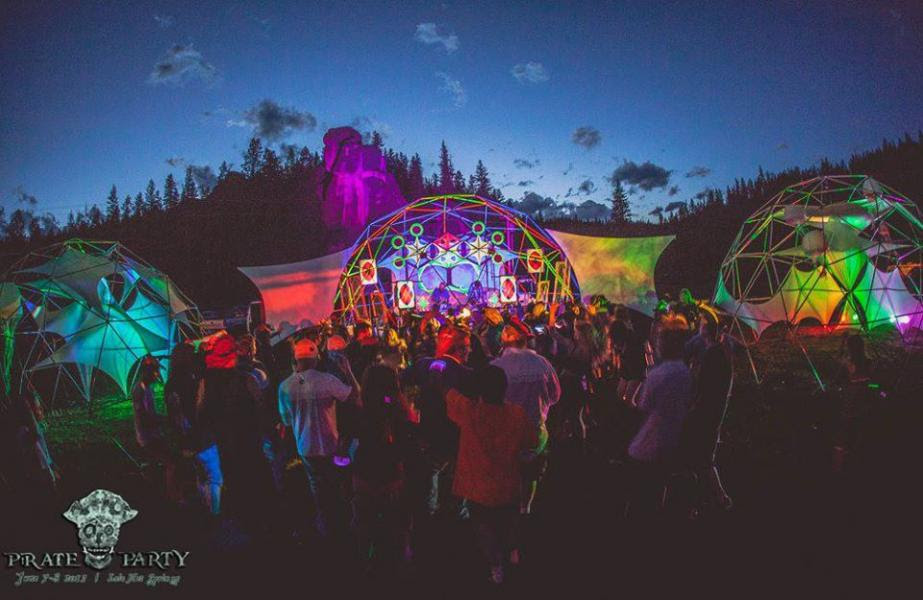 Take the afternoon off from dancing and make sure to check out the pool party across the grounds, or grab your booty and take a trek up one of the endless hike throughout Lolo National Forest, or soothe those legs in the local hot springs, or float on a tube down the local river; beer in hand. The day time options are endless; a Montana summer is unbeatable.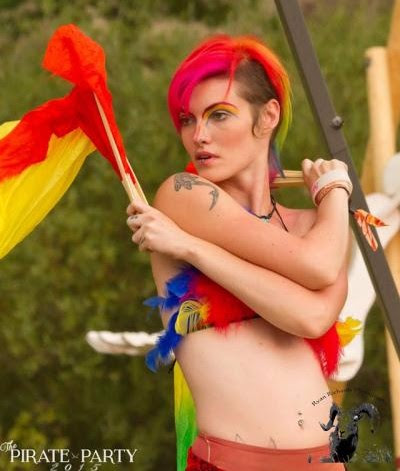 This party came into fruition when a group of friends in the Bozeman area, lead by Musik Lives Here founder Chris "Oz" Hutchinson, decided to start throwing rowdy dance parties in the mountains for their friends. This small EDM-based community rapidly spread across the state and helped form the central crew that founded the Pirate Party. That small-town renegade spirit is still alive and well today and you'll find it this year at Lolo Hot Springs and Resort on July 8-10th, 2016.
As an artist that has personally performed at four different Pirate Party Festivals I can tell you first-hand that you will find one of the most unique experiences in the music industry. Across the globe, no other festival can offer what the Pirate Party offers year after year. This is THE hidden gem of music festivals. Climb aboard, take a trip, see for yourself.