A raging storm blew through southern California on a cold and rainy Sunday night, January 22, but that didn't stop ardent fans from braving the lefts to come out to the Canyon Club for an electrifying concert by Tony Levin's Stick Men. The band started as a solo project for Levin with the releases of his Stick Man album in 2007. He recorded the album playing on a Chapman Stick, an electric string instrument invented by Emmett Chapman in the 1970s. The Chapman Stick has ten or twelve individually tuned strings and has been used on music recordings to play bass, melody, progressive chords, or textures with a synthesizer attached. Levin, one of the most prodigious progressive rock players alive, having played on over 500 albums, mastered the device. He tours with his band mate of twenty years with King Crimson, drummer Pat Mastelotto, and German master music producer Markus Reuter. Reuter plays his version of a "Stick," which he invented called, the U10 Touch Guitar.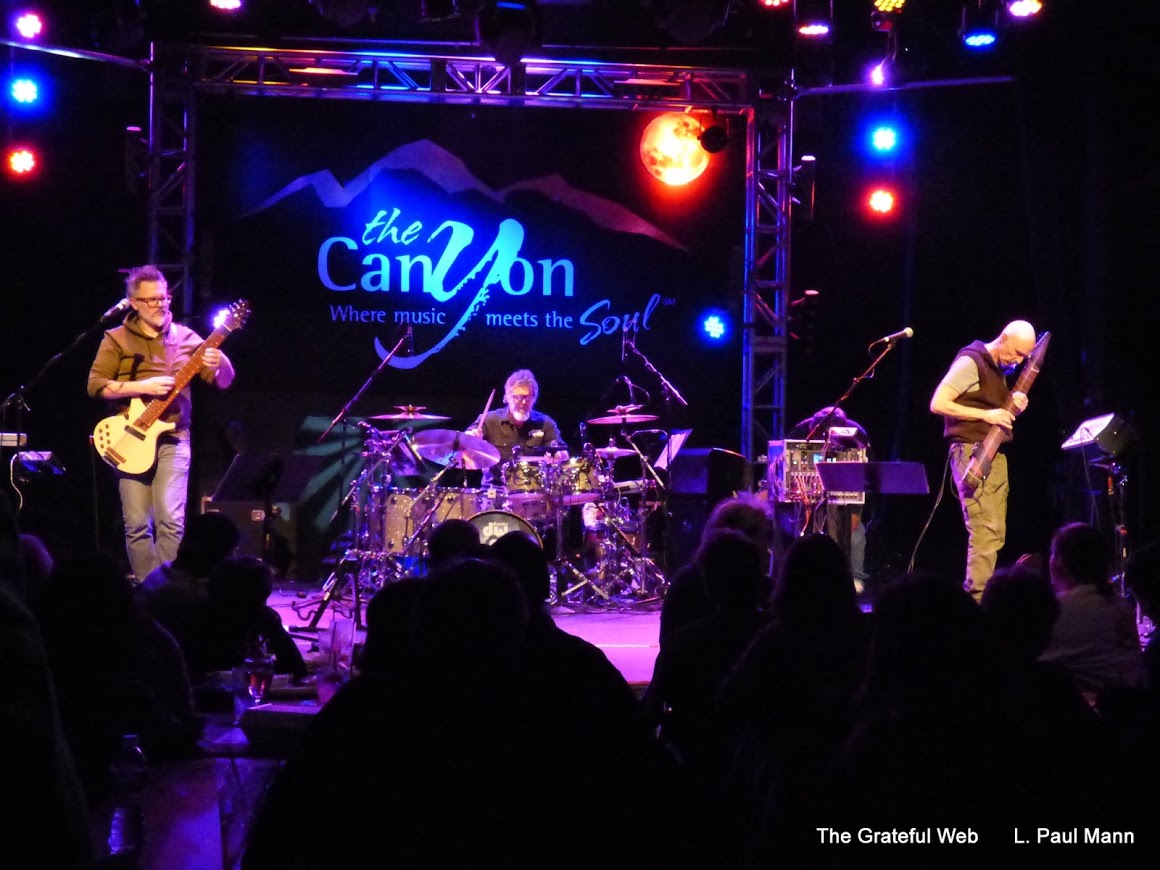 The trio produces a unique progressive rock sound, unlike any other live band. The band sounds at times like an entire classical orchestra and other times, like a hard jam rock trio, producing endless musical variations. Sometimes the band would veer into the realm of Primus territory, and at other times they could be mistaken for a jazz band. Each member of the group introduced various pieces played throughout the night which spanned the decade of the Stick Men material as well as variations of King Crimson classics. The music was so intense and intricate; it had the small audience in the cold, cavernous club deeply entranced. Most music fans listened intently emboldened with a variety of hard liquor from the bar that helped keep the chill in the air at bay.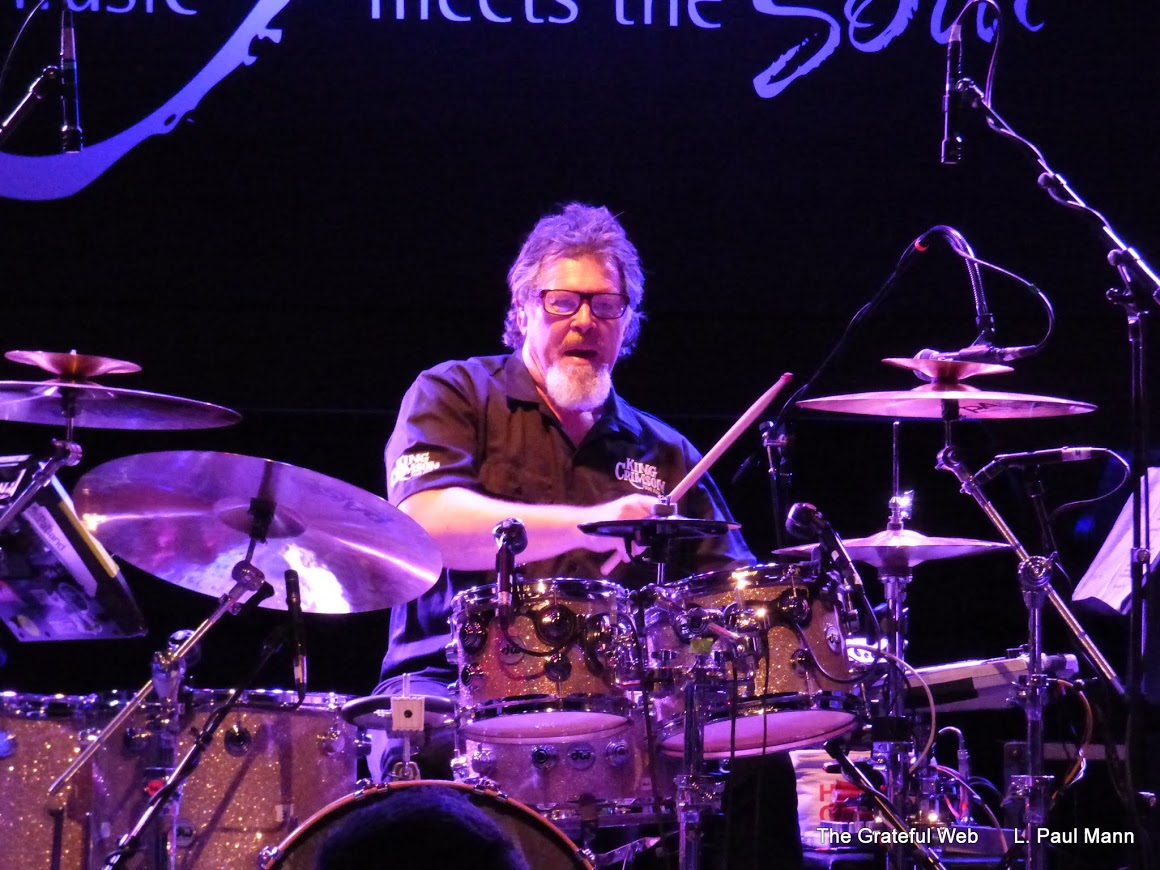 Moments of levity and personal outreach would come when the members would banter between songs. Mastelotto introduced his mother in the audience who was recovering from a recent stroke. Reuter recounted a story about the first concert he attended in 1982, a Mike Oldfield concert. He went on to explain that the electronic music pioneer Oldfield was a big star in Europe at the time and became his musical hero. In homage, the band covered Oldfield's Mirage.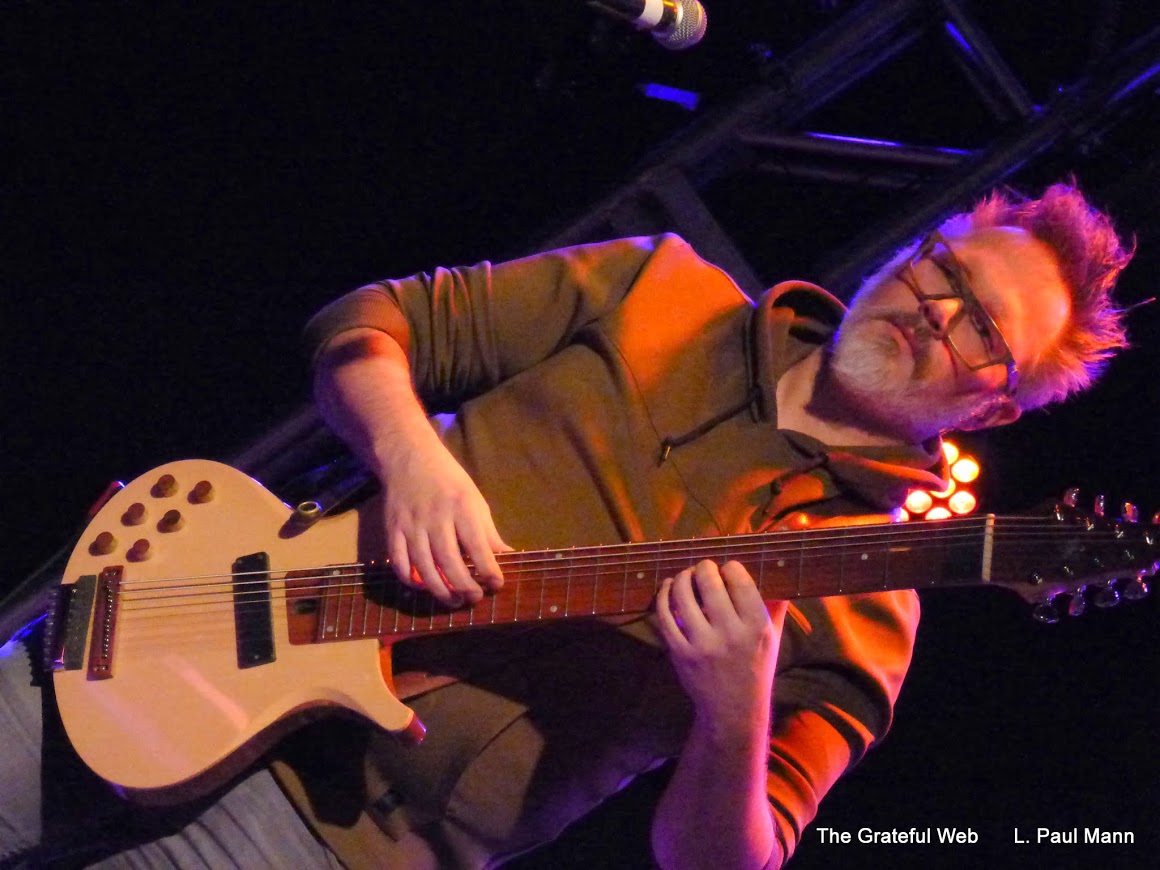 The band played an impressive 90-minute set including several King Crimson covers. They also confirmed that there would be a King Crimson tour this year, with an unprecedented eight musicians in the lineup. The band finished the set with a bow before the audience before returning to play an improvisational piece that shook the tables. After the show, the trio of musicians lingered into the night chatting and signing merchandise with most every audience member that approached them. The Stick Men are truly a unique trio of live musicians standing out in a music world muddled with samples from older tunes.