Nearly all music fans have specific concerts in mind that most will argue are among the group's best live performances. Examples include The Grateful Dead from Cornell College in 1977, Phish from Vegas 1996, Widespread Panic's 2000 Athens run, etc. Just like those famed shows, fans of the String Cheese Incident constantly debate what they believe to be the band's greatest, and the one that tops most lists is the mind-blowing performance heard one November evening in 2000 from the Tabernacle in Atlanta, Georgia.
Now everyone can join the discussion as the band has offered up a complete recording of this evening, released as the first volume in a full-concert series they dub Rhythm of the Road.
Not to be confused with their On the Road series that provided soundboard CD copies of nearly every show from 2002 to 2004 (and a few others up until 2007), Rhythm of the Road: Incident in Atlanta 11-17-00 is the first of what hopes to be many archival releases of these Colorado-bred, jamband giants at their finest. This look back provides the listener with an absolute gem of a show, and adds another edition to the band's already impressive collection of live concert releases.
After seven years of performing mostly in the Rocky Mountain and Midwest regions, the band was beginning to gain a large national following in 2000, and this was the time they really took their touring seriously. The band was just getting big, and they were still a five-piece group (Jason Hann did not join SCI until 2004) focusing mostly on bluegrass, world originals, and cover songs. This was long before the band began incorporating the beat-heavy jams and psycadelia that either turned fans on or off in the mid-2000s.
There is a definite freshness to the group after listening to this concert release. Original songs like "Outside and Inside" and "Wake Up" were still in their infancy, and show the genius in the songwriting and delivery that helped trigger the band's explosion into national popularity, even if they were still not anywhere near the mainstream.
With Incident in Atlanta fans get a really clean sounding show, and from the opening "Smile" to the encore of Peter Gabriel's "Shaking the Tree" the band is near their best and display why they are regarded as one of the most eclectic and talented progressive bands of the last decade.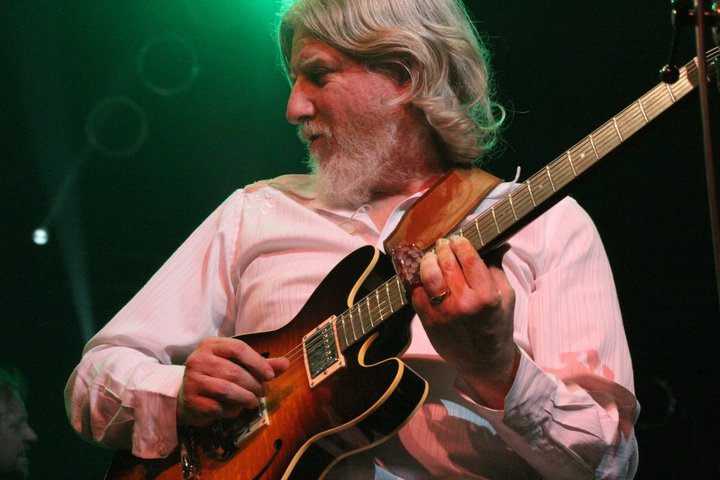 The collective's penchant for cover songs, especially in those earlier days, is well-displayed here through a wide range of genres including classic rock (Zeppelin's "Ramble On"), jazz (an extremely palatable and drawn-out version of John Coltrane's masterpiece "Impressions"), new wave ("This Must Be the Place" by Talking Heads), and of course bluegrass standards ("The Old Home Place" and "Midnight Moonlight").
Other highlights from this release include the concert staples "Joyful Sound", "Black Clouds" (guest banjo-player Tony Furtado perfectly compliments this excellent version), and arguably their most danceable original "Miss Brown's Teahouse", which is extended here to over 16 minutes and includes some incredible jamming.
It is always fun to travel back in time and listen to bands like this when they were relatively young, to not only hear how often the band members interact with the crowd (something that gets lost along the way as they get bigger and age), but also to mark the progressions and transitions their sound has made from then up until now. A decade's worth of recording and touring since that period has certainly led to a different band today; for better or worse.
Though it may sound cliché to say "this is a must-have for any SCI fan", the fact remains that this is a must own for any Cheeseheads out there. It truly was one of their best evenings of music, and being able to relive it over and over with this collection is a real treat.