On Saturday night Clarence Greenwood, aka Citizen Cope made a solo acoustic appearance before a sold-out crowd at the Fox Theatre in Boulder.
Memphis-born, Brooklyn-based Citizen Cope mesmerized the audience with his "urban folk" blend of blues, hip-hop, reggae, and rock.
The air in Boulder was COLD on Friday, but Cope single-handedly warmed our bones like a wood-burning stove in a desolate Vermont cabin.
Usually accompanied by a full, electric band, Friday showcased a stripped down run through his 24 song show, playing tunes spanning 4 albums, from 2002's Citizen Cope, up to this year's release, The Rainwater LP.
Taking the stage 45 minutes behind schedule, Cope strapped on his Martin dreadnaught, looked around silently, stepped up to the mic and served up "Salvation" (Citizen Cope 2002) to a patient, instantly captivated crowd. Nobody said a word, or moved a muscle.
You would have thought that the Dalai Lama was up on stage, everyone just stared and listened. It was definitely a sacred viewing, and I was truly delighted to be in attendance.
"Thank you very much. It's such a thrill to be here tonight," Cope said, before moving into a heartfelt "Holdin' On." "I've been wanting you for so long/I've been down/I've been down a different road/I've been out/ I have been out of control."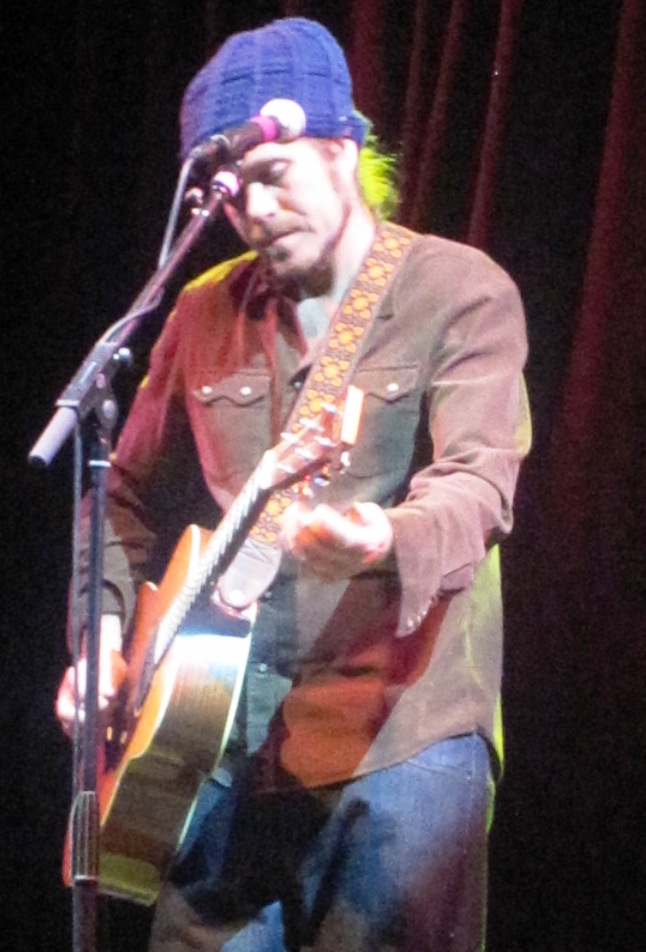 The next number, (a more upbeat) "Bullet and a Target" off 2004's The Clarence Greenwood Recordings saw the audience breaking their silence, clapping, singing along, and attempting to shake it, elbow to elbow, to the soul-soaked reggae rhythm. Cope broke from his cool, contemplative glare and responded to the crowd's praise with a most genuine, warm smile. His plan was apparently working.
Over the course of the next two hours, Cope, cool and reserved, rolled through his repertoire of songs, hitting his fans where they could feel it, dead in the heart. Pablo Picasso, Every Waking Moment, $200,000 (In Counterfeit Bills), One Lovely Day, and an incredible cover of Neil Young's Out On the Weekend, among others, rounded out the evening, and brought an honest thaw to the crowd's cold bones.
The songs seemed shorter than they do when Cope's with his full band, simple and tight, though nothing short of moving. No bells and whistles folks, just the goods, raw and unadulterated.
Cope fans absolutely adore their artist, and were more than happy to fight off their New Years Day hangovers with a little hair of the dog, and surrender themselves to his deep, monotone tales of internal and external strife, destitution, injustice, hope and romance. By the third tune, they were shouting out song requests; one intoxicated and enthusiastic female fan even semi-comically exclaiming "I want to have your baby," drawing another rare smile from Cope.
There was hardly a highlight the entire night, but only as each song was a highlight, shining in it's own right. Most ridden with strife, and reconciled by some small shred of hope.
My personal favorite was "Healing Hands," a new song off of The Rainwater LP. This number seemed to equally sooth Cope's protest with his romanticism: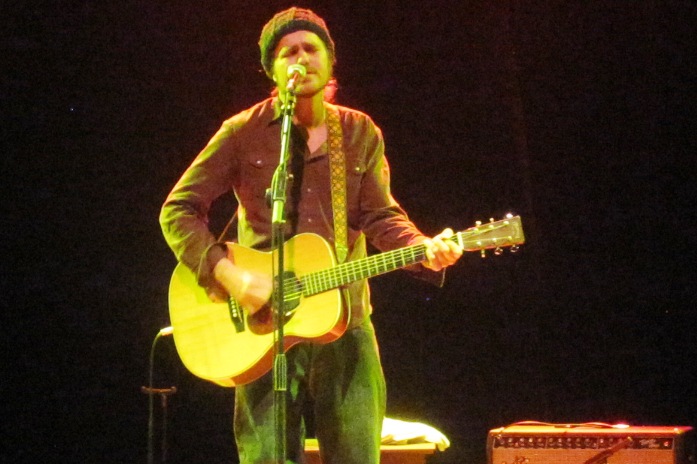 "Cause the actions of a few/Have put a world in harms way/And history has proven/That they killed our leaders dead/And I don't know about your right and wrong…I will never forget your healing hands my love/I thought my heart had stopped/I swore I had given up/I will never forget your healing hands my love/You gave me daylight you gave me sunlight…"
One thing about Cope, he's got a sure passion inside of him. As he sings, his head leans back, his eyes close, and he breathes any down-trodden-ness down into his belly, and exhales in profound, soulful song. He's our blue-collar guy, as if he's been in the trenches, and has done the time we do.