The greater Boulder-Denver area is growing as an undeniable mainstay of excellent live music and the culture contained within. We get the likes of the best acts in jazz, rock, jam-band, electronic, and popular music. Something about the devotion and enthusiasm of our crowds keeps bands coming back to this very specific location. Naturally we also have plenty of mainstay bands that grew in popularity out of Boulder-Denver if they weren't born there to begin with. In the jam world, the two best examples that come to mind are The String Cheese Incident (born in Telluride but raised in Boulder) and Leftover Salmon. Salmon in particular never felt like growing into a large national act in terms of selling albums and touring rigorously everywhere. Rather, they felt like planting the roots solidly in their birthplace. If the best crowd is the home crowd, what's the point of trying to "get big"?Out of Leftover Salmon comes one of the most exciting side-projects turned full concept. Great American Taxi, a Nederland Colorado born band, has been wowing local and national audiences with their rock-grass meets Americana sound for over five years now. Leftover Salmon guitar player (amongst much more) Vince Herman has assembled an ensemble lineup that fits the spirit of years of musical explorations and experimentations. Somewhere between John Hartford, The Band, The Byrds, and the Grateful Dead lies Great American Taxi.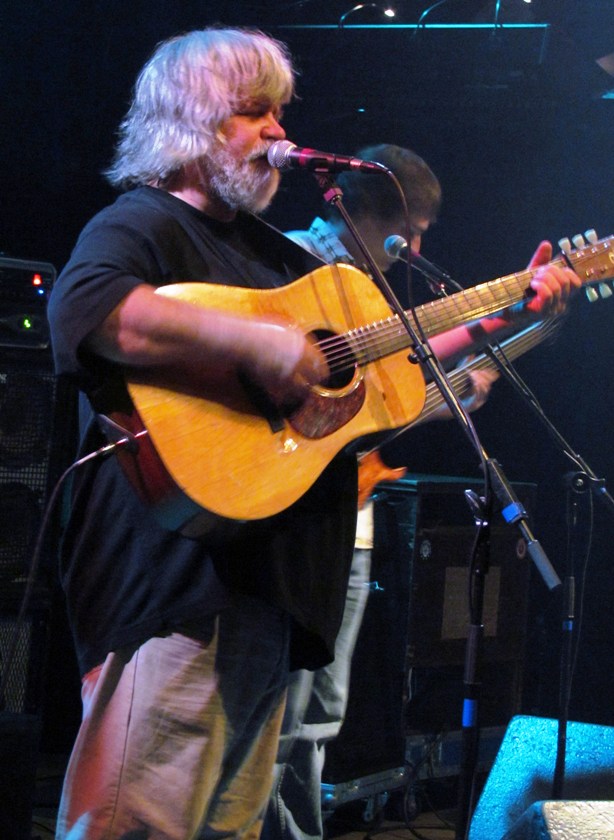 I have had the pleasure of seeing Taxi roughly ten times. Through some personnel changes and original material the band has truly found its nitch and has matured into one of the must-see Colorado bands of the 2000s. Last Friday I had the pleasure of seeing Taxi at the historic Fox Theatre in Boulder, Colorado's University Hill area. The venue is a tiny 650 standing capacity but has had the likes of Phish, Widespread Panic, Les Claypool, David Crosby, and so many other legends pass through its hallowed walls. Last Friday, the venue was near full, and the hometown crowd was ready for a throw-down.Vince was joined by Jim Lewin, an electric guitar wizard who would have made Clarence White and Graham Parsons proud, Chad Staehly on Keys and Hammond Organ, Chris Sheldon on Drums, and Brian Adams on Bass Guitar.Vince begins by proudly announcing the arrival of the third Taxi album "Paradise Lost." During the two sets they work out various tracks from the new album. The material seems to fit into Taxi's repertoire with natural ease. The crowd is digging it too. With Taxi, all of their songs seem like 1970s Bob Dylan-big-band-ish nostalgia. They are reviving an often-overlooked time of music that the current jam band scene seems to be veering away from. This sets them apart and makes them more important perhaps than they realize.

Amongst many Taxi classics, highlights for me were their original mini-hit "American Beauty", which is a mainstay at Taxi shows and always a crowd pleaser. I was also waiting for my John Hartford kicks all night and got it at encore time with the classic "Josephs Dream". It brought me back to the CD release party at the Bluebird Theatre in 2008 of "Reckless Habits", their second album. At that show they had a local vocal group The Black Swan Singers join them for most of the show. That night when they played "Josephs Dream" I realized how special Taxi was, and how I would always make it a point to see them when I could. Half a dozen shows later, their musical sincerity still rings true and their musical drive is still churning and creating. Do yourself a favor and catch Great American Taxi as soon as possible. With three albums under their belt and tons more in their repertoire, you're in for a Colorado musical family treat.