"It's like déjà vu all over again." – Yogi Berra
It is a fait accompli that, at some point in his or her first Motet show, a newbie will be hypnotized, mesmerized, and then proselytized by the thundering puissance of an Afrobeat and funk symphony. I became an official Motet neophyte during Scarlet Begonias on Halloween of last year. Before the concert began, a girl dressed as Snow White asked me about my favorite Motet experience. "This is my first time," I told her. Her eyes bugged out and her jaw dropped. She clutched my hands in hers and exclaimed, "I'm so excited for you! This show will change your life!" After five more minutes of Snow White's exuberant hype, including multiple ironic euphemisms about losing my virginity, I could only brace myself for a letdown…one that never occurred. As I said, Scarlet Begonias provided the precise impetus for my conversion. Three months later, my friend and I caught a reprise of Motet's Funk is Dead extravaganza. As we inched our way toward the exit after the show, a short, stocky man with salt-and-pepper hair walked beside me and queried, "That was a life-changing experience, don't you think?" Déjà vu.
Friday night's 420 Bacchanal at Cervantes marked my mere third experience at a Motet show and first without a Grateful Dead setlist. And sure enough, a petite brunette named Laura cupped her hands around my ear during Expensive Shit and declared, "You know, a Motet show is a totally life-changing experience." Déjà vu, all over again. I imagine a lot of Motet converts harbor this same belief. But it wasn't until Friday that I finally ascertained, at least personally, the quintessence of this mantra.
Just minutes into an hour and a half second set, two things happened. First, Laura gifted me a pair of her kaleidoscope glasses to augment the band's brilliant LED light display. Second, the dectet, which included three guest musicians, set Cervantes ablaze with incandescent renditions of Zombie and I've Got That Boogie Fever. And that's when I ascended into a state of complete anoesis. The electrical current surging through the band and crowd overrode my cognitive circuit board while supercharging my vestibular, ocular, and aural modalities. Consequently, my body erupted like a volcano filled with magmatic bliss. I have been to hundreds of concerts and never achieved a state of sustained musical nirvana lasting more than 10 minutes. But at this Motet show, the magic number was 80.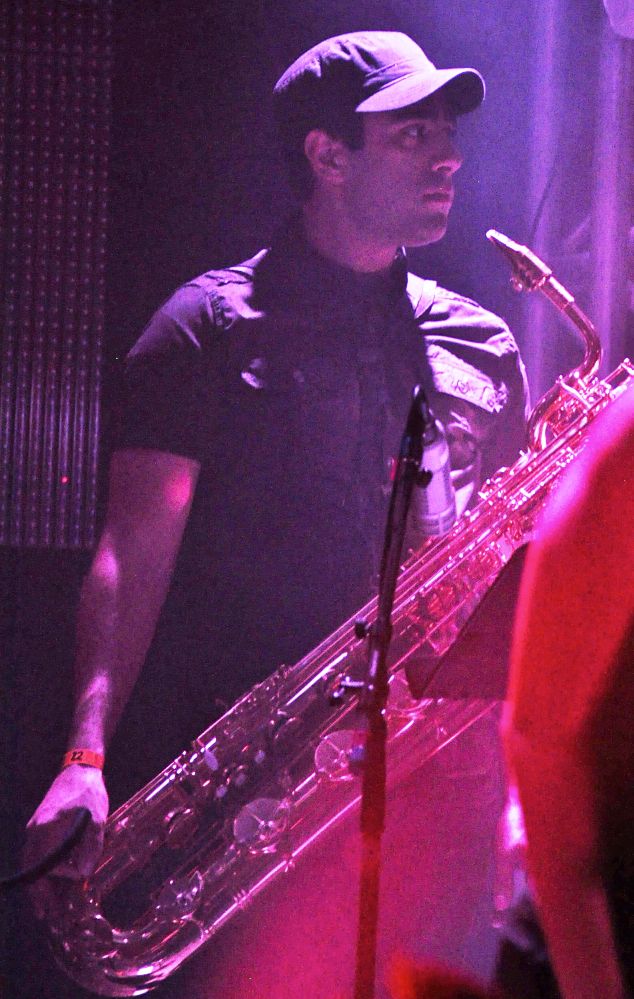 For the remainder of the set, my notecards and pen sat undisturbed at the edge of center stage. In my anoetic state, productive literacy was all but a futile venture anyway. However it doesn't take a journalistic writ to relay the power of one of the most roborant sets of music to which I have ever been witness. You didn't read that incorrectly – I actually left Cervantes at 2:35 a.m. with more strength and vigor than I had when they opened the show at 11:00 p.m.
The original septet was joined by guest baritone saxophonist Serafin Sanchez for the opener, Funny Bone, which seamlessly segued into Kalakuta Show – one of five covers by Afrobeat pioneer Fela Kuti. While The Motet often covers Kuti's songs, as he is an inspiration to its sound, the pieces tonight were especially significant in light of the 420 theme. He was an outspoken advocate for marijuana use in his native Nigeria. For Motet vocalist Jans Ingber, April 20th is not only a day of celebration, but also an opportunity to advocate for change in government policies: "For me, there is no doubt that the prohibition of marijuana in this country is one of the most nonsensical and money wasting positions this government has taken. From regulation, taxation, agriculture, and industry, the U.S. government has been missing the boat on a culture that continues to thrive even with the current laws in place." Ingber added, "Let's just say, The Motet is proud to be from Colorado."
The first set was highlighted by another Kuti piece, Roforofo Fight. Bassist Garrett Sayers met trumpeter Gabe Mervine, step-for-step, as they both put the pedal to the metal during the electro-brass trance portion of the piece. While the heavy dose of Kuti songs may have been an indirect nod, the band exhibited its pro-legalization stance in a much more direct manner. To close the first set, they performed a "420 Medley" of covers with titles that left nothing to interpretation: Pass the Dutchie > Smoke 2 Joints > Hits from the Bong > Mary Jane > Legalize it > Pussy.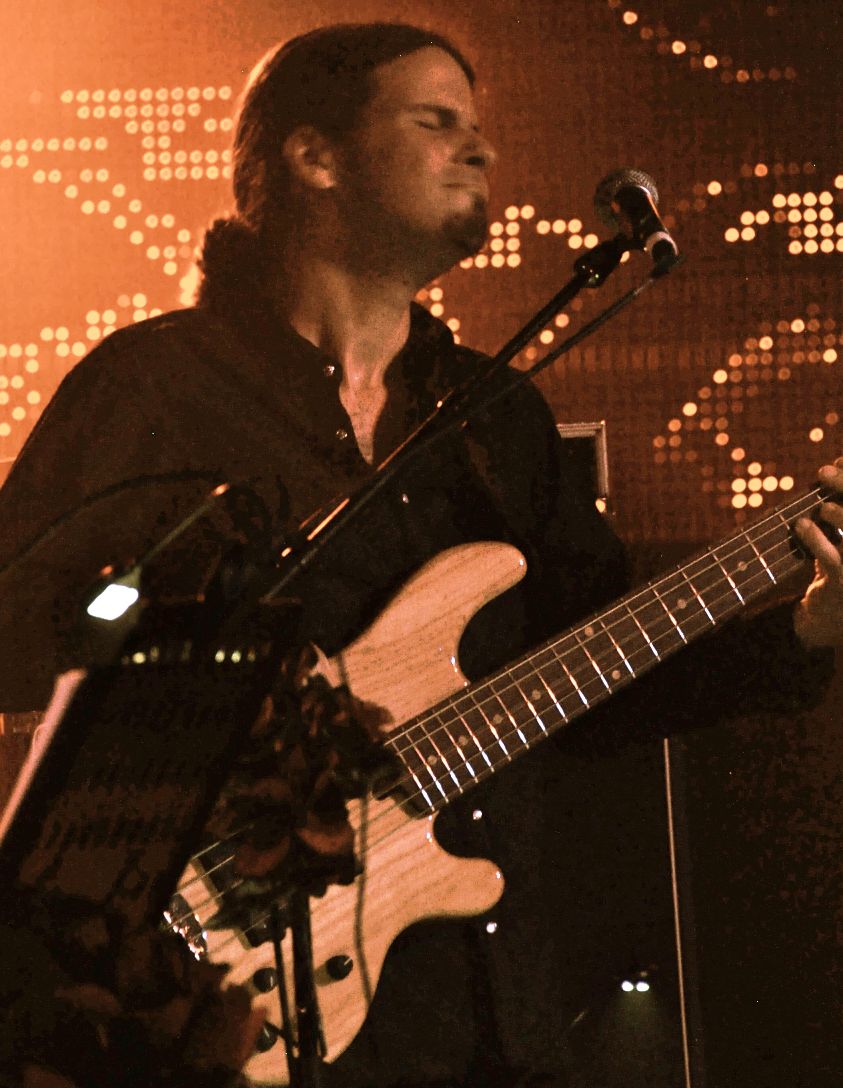 As guest vocalists Kim Dawson and Ayo Awosika pumped out the famous Brazilian Girls refrain – "Pussy, pussy, pussy, marijuana…" – plastic green cones began flying from the stage out to all different sections of the crowd. Keyboardist extraordinaire Joey Porter attributed part of the band's success to its loyal fans: "Colorado music fans [are] more enthusiastic than anywhere else in the country – hands down!" As a possible gesture of gratitude, those loyal fans opened up their pine-colored cones to find large, perfectly rolled joints. The Motet hurled out 100 in total.
While the first set was glorious in its own right, the second set was incontrovertibly and ineffably beautiful. Thus, my attempt at description may be futile. After the opening Zombie > I've Got That Boogie Fever was met with a salvo of cheers and hollers from the crowd, they launched into Nemesis, an original piece that featured Ingber drumming up a storm on the congas while Sayers and guitarist Ryan Jalbert sent pulses of lightning rolling through the venue. Eventually, Ain't But The One Way, a classic Sly and The Family Stone cover, emerged from Nemesis, but by that time the coterminous ending of one song and beginning of the other ceased to matter. From the nebulous borders of composition arose an extended sense of musical nirvana. At that juncture, the band members were so locked in they could have been playing the theme from Sesame Street and made it a pinnacle moment.
Porter bobbed his head in a familiarly comforting fashion while gilding Afro Disco Beat > Johnny Just Drop with glory chords from his Hammond B3 and Roland Juno-106. And of course, Dave Watts, the inimitable bandleader and drummer, fashioned a divine setlist and furnished potent, driving rhythms throughout the night. Asked about the magic that occurred in the second set, Ingber posited, "It's hard to pinpoint. We are just in a good space as a band, appreciating and enjoying each other and thankful for the tremendous support we get in our home state." He also ventured, "This funkier, heavier, more open Motet sound has been creating an even stronger connection with our passionate fan base. We view our shows as a celebration of life and Colorado knows how to celebrate." And if this show wasn't a celebration, I honestly don't know what is.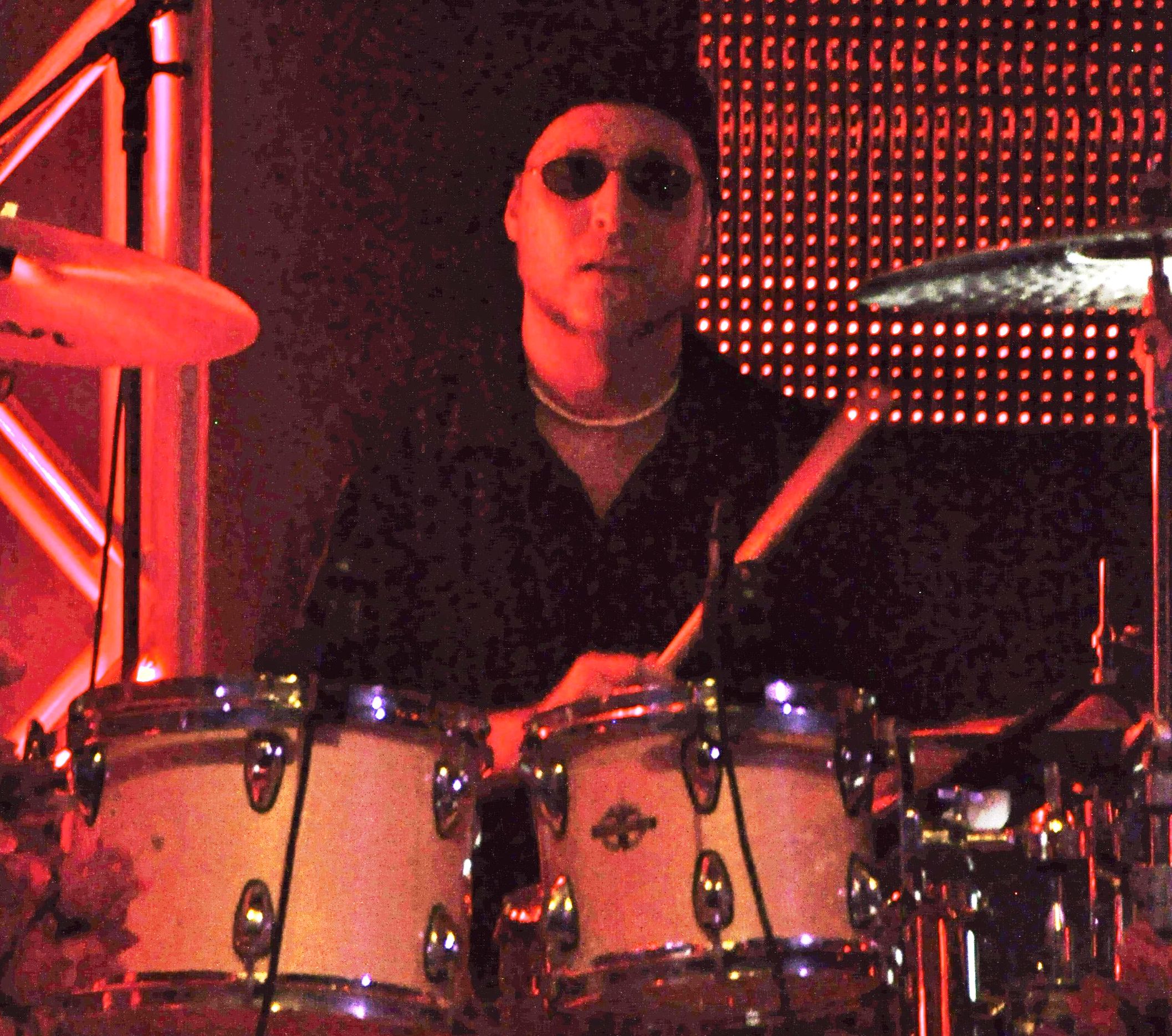 After a nearly half-hour encore, I left Cervantes feeling like I had just downed a mini-case of Red Bull. But instead of sugar and caffeine coursing through my veins, I was invigorated by the sublime amalgamation of funk, Afrobeat, jazz-fusion, and electronica. I was tempted to turn to my neighbor and tell her, "You know, that was a life-changing experience." But I didn't. Instead, I'm telling you.