Inside everyone rests passion and desire; Break Science puts those feelings into motion, stirring them up on a journey of all-encompassing musical wonder. The path was anything but straight, complete with twists, turns, and the always welcome drop. Feeling the music was the only option; there was no escaping the wide reaching combination of sounds and styles cruising out of the speakers and into ready ears that reach down to the feet of listeners. An electricity was in the air, all that remains is to get lost in the discovery of it.
The Brooklyn native group consists of DJ and keyboardist Borahm Lee, and Adam Deitch on drums. Combined the duo manage a fresh sound that spreads across many sources of inspiration and influence. Break Science capitalizes on numerous genres to create a unique musical signature. Crunchy drops with bass on top of bass pairs with technical drumming. Hip-hop samples dance across the track laced with layers of dubstep and ambient keyboard. Break Science provides, "a spark that initiates us to consider wider possibilities and ideas," says Lee. This spark experienced in the music represents their deeper purpose as artists while the music itself showcases their versatile range as an up-and-coming force in the electronic music scene.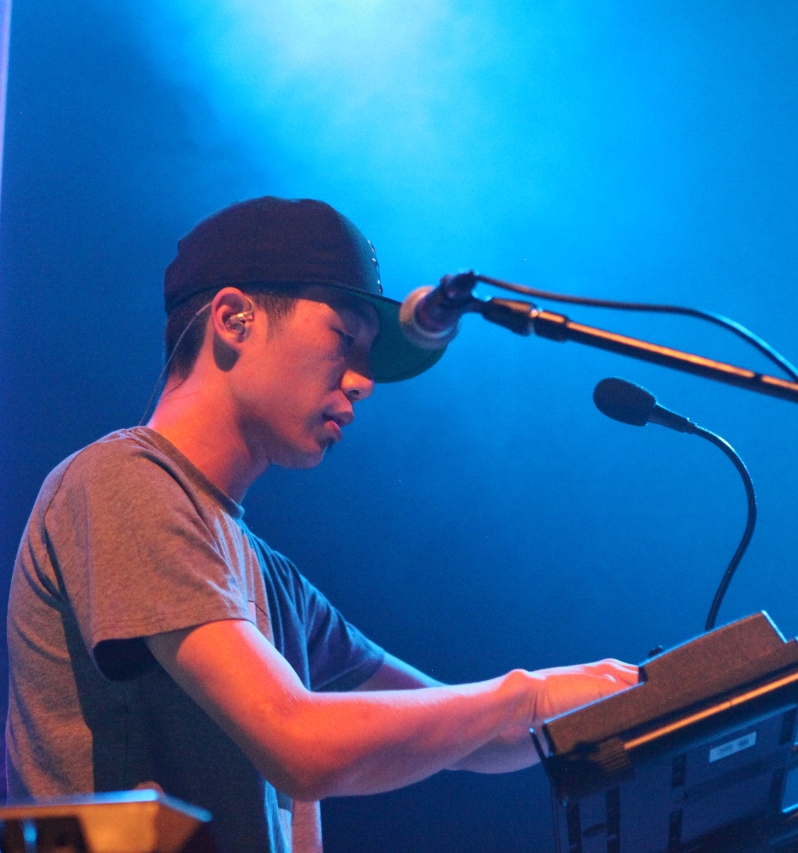 The group's diversity doesn't stop at their sound, a well-rounded track record flaunts producing credits, collaborations, and tours with names like WuTang Clan, Talib Kweli, John Scofield and The Fugees. During their performance Boulder's own Dominic Lalli of Big Gigantic laid down some sax, adding another memorable footnote to what would become an unforgettable evening.
The Fox Theatre was wall to wall with travelers of the track; the packed venue was the perfect platform for the hard-hitting performance. A cranked up bass rattles awake dormant emotions while interwoven layers of sound arouse the closely listening ear. Break Science utilizes different frequencies across their numerous melodies in any given song, in effect permitting new experiences each time a song is revisited.
Each song is alive in an interactive way that allows for continual revelation, but the music wasn't the only living element of the show. The relationship between sound and vision was taken full advantage of with lights and lasers that danced with the crowd, courtesies of Fox Theatre and Tim Farquhar at 12BC Pro Lighting and Sound. The visual display offered illumination to awe over, and an array of colors to hypnotize.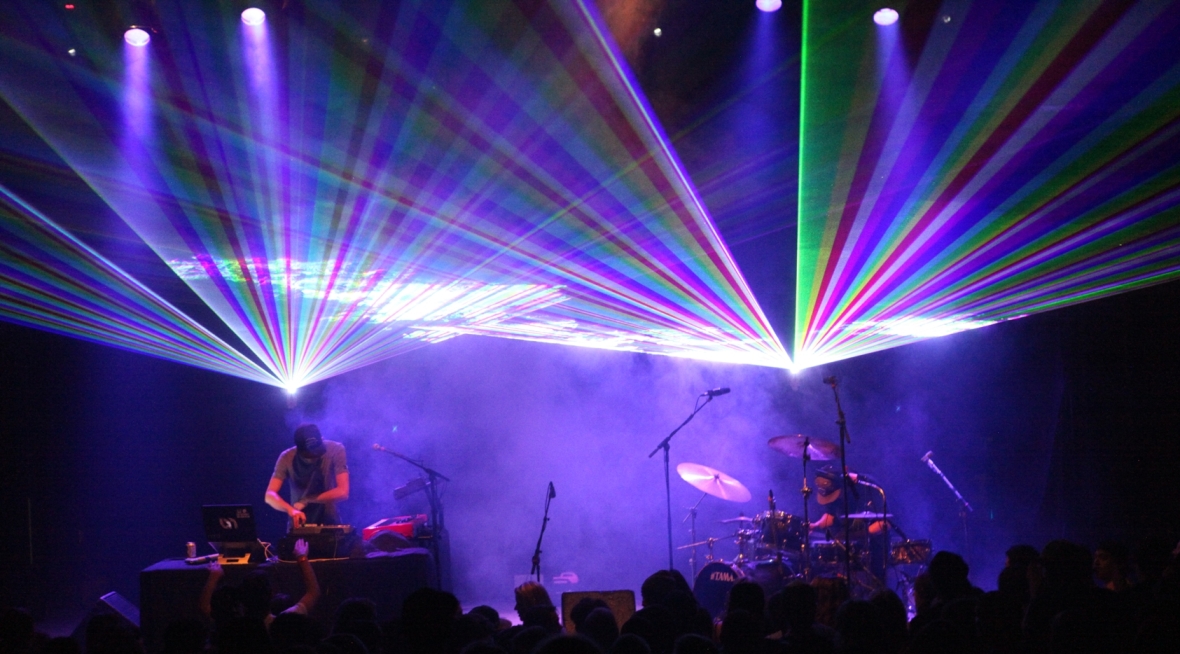 An assortment of different harmonies extend out of the music; not just the pretty blending of bouncy beats to move with, but also a curios inclination to seek out and follow what you hear in the music. The show was a spectacle to listen to and witness simultaneously. Break Science leaves their mark on viewers, a symbol of their wanderings, a scar to signify a moment in time unlike all the rest.