This week Phish will release a brand new box set entitled Chicago '94, showcasing two complete shows recorded live on June 18, 1994 and November 25, 1994 at the UIC Pavilion in Chicago, Illinois. It only takes one listen of this collection to realize just how great of a year it was for Phish. It's a real treat to hear this magnificent snapshot of the group during their most pivotal year of touring, as it was the true beginning of a band on the verge of becoming some of the most gifted artists the modern music age has heard.
Over their storied history Phish have managed to constantly change their sound without somehow never really leaving their familiar terrain. This is especially apparent when you compare their sound from 18 years ago to how they play today. The band has been performing brilliantly on their last tour, but there is a stark difference when you listen to these presented shows versus, say, some from last month.
The music from recent tours have been a bit slower and more patient, as one might expect with age, and contain more sonic textures. On the other end, these 1994 performances were fiery, explosive, playful, and the improvisation relied heavily on taking the jam deep into progressive rock territory.
There is a beautiful nostalgia listening to these shows, most evident when you listen to Trey wail his old Languedoc guitar (which contained higher pitches and cleaner tones versus the deeper, chunkier "Ocelot" he plays today) on this scorching version of "Maze", a tension-and-release filled "Reba" jam, or even the spirited rendition of "Esther".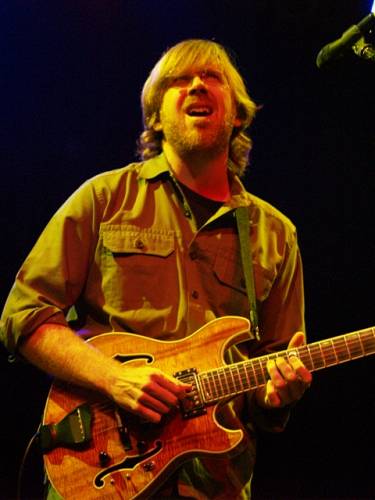 That year of touring the band was also beginning to dive deep into highly experimental jams, evident on a flashy "David Bowie", a freaked-out "Simple" sandwiched between an extended "Mike's Groove", and a deliciously twisted rendering of the rarely heard "Harpua".
Both of these performances stand tall from start to finish, and neither show really differentiates itself from the other (which makes for a good compilation minus a few repeats), but be sure to listen intently to some of the highlights that include a majestic take on the Hoist-era gem "Lifeboy", a super peppy "Run Like An Antelope", and a funky jam through "It's Ice" that ranks as one of the better versions ever been played.
Enhancing these amazing shows is the masterful sound captured through an exceptional stereo soundboard recording, thanks to Paul Languedoc (and remixed by Fred Kevorkian), that really lets you hear each member's contribution cleanly, more so than the somewhat muddied matrix recordings most fans are accustomed to hearing through today's live releases.
It would be neglectful not to mention the fantastic artwork of this collection as well. Famed Phish artist Jim Pollock lends his talents to the box set with brilliant cover and sleeve illustrations. He paints a colorful backdrop of Chicago complete with fish "swimming" down roadways and train tracks that not only don the front of the package, but also each of the CD jackets that when placed side-by-side together form a larger print of his theme. If ever there was a time to ditch the popular digital format and get a physical copy of a release (as you would have done in 1994 since the internet was virtually non-existent), this would be it.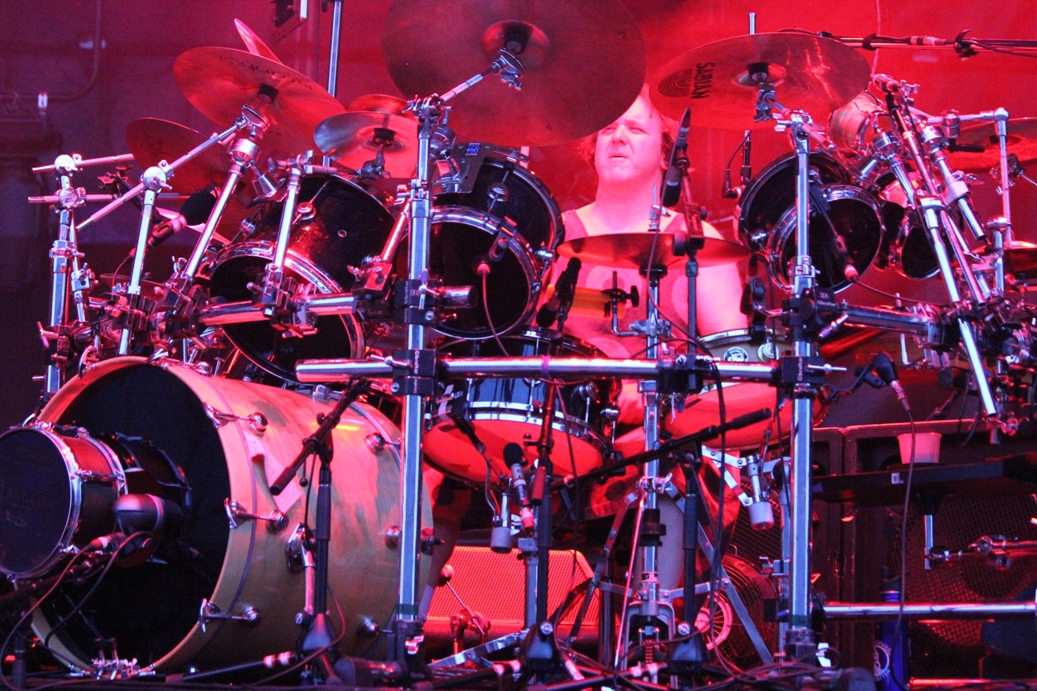 Phish have been performing live for nearly 30 years, and with so many tours under their belt it can hard to describe which of them stand out above the others. The argument has been made in the fan community that the 1994 tour may have been the best in the band's storied career. The music displayed through the release of Chicago '94 certainly lends significant weight to that case.