My god, can you believe it's already October? Fall plants are starting to fruit, the weather is getting slightly cooler, the nights seem fresher. And if you're a bluegrass fan, you probably know what else that means – Yonder Mountain String Band's Harvest Music Festival is nearing. This year's lineup has seen a few drop-outs, but it also features some great acts, both well-known and little-known. I'll try to give you a good list to go off if you're at a loss for which acts to see, but be sure to wander around, meet people and see some bands you've never heard of.
Wednesday begins at 7 pm for the early birds. They'll get all the worms - I just know it! Early arrivals can catch Guta, Tyrannosaurus Chicken, Deadman Flats, Grazzhopper, Sunset to Burns, Brother Bagman and Mouth. I haven't seen any of these bands live, but I've heard really good things about Tyrannosaurus Chicken, Deadman Flats, Brother Bagman and Mouth. Guta is a groovy reggae band – perfect for the people just relaxing and waiting for all the action to begin. Grazzhopper, on the other hand, is a banjo-and-guitar duo. However, the band frequently invites others onstage to jam along, so expect some sweet jam sandwiches. Mouth is awesome. I've missed seeing them live about 4 times, and will miss them again unfortunately. They are self-described as a cyberfunk band; they meld funk and electronic sounds, ending in a jamstravaganza that will get your feet moving. If you haven't already, you can snag an early arrival ticket for an extra $29. So get on that, and don't miss any music!
Unfortunately, due to my dumb day job, I won't be able to make it to the festival until Friday sometime. One of my favorite lineup days is on Thursday, so I'm basically in tears writing this portion. The day begins with yoga, hula hooping, glass blowing, bellydance lessons and poi, as well as the ever-famous Fiddlin' & Pickin' Contest. There are activities for children, including meditation and yoga. As for the bands, the first up is Pert Near Sandstone, they're a classic bluegrass band from Minneapolis who have shared the stage with legendary bluegrass artists like Yonder Mountain String Band and Del McCoury. After that is one of my most recommended bands: Delta Rae. I first heard of this group when I saw an awesome video for their song 'Bottom of the River.' After exploring more of their music, I can honestly say: You will NOT want to miss this show. They're a soulful country band that rocks the stage, supports gay marriage and keeps the energy high. Darol Anger's Republic of Strings and Adam Faucett & the Tall Grass are up after Delta Rae (on different stages). I almost booked Adam Faucett for a show in Fayetteville when I worked for the university – he's a great musician who is gifted instrumentally, vocally and lyrically. Basically, he's your all-around talented dude.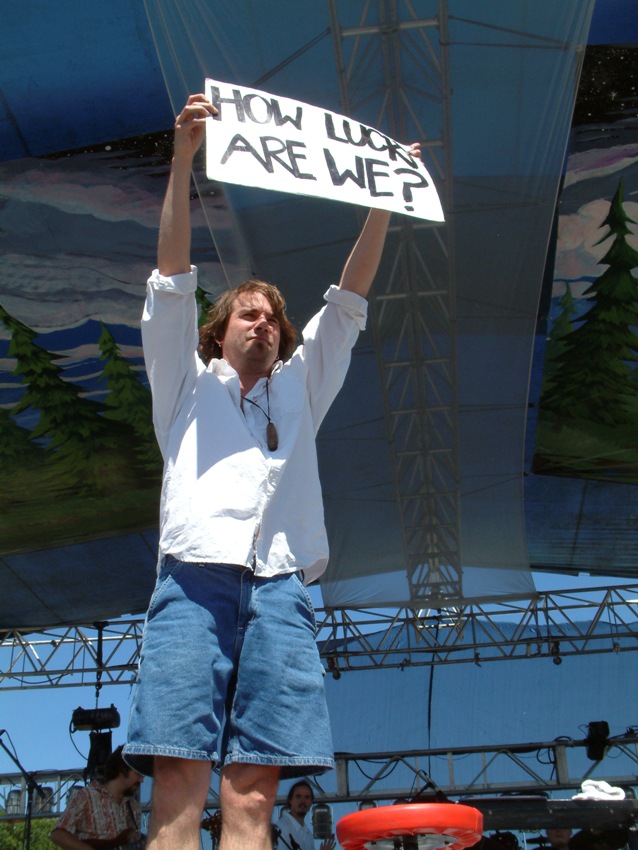 As the evening begins to pull on the sky, you'll be able to catch a lot of great bands, all spanning various styles and genres, so you'll have some choices to make. Taking the Roost stage at 5 pm is one of my favorite bands: Don't Stop Please. They are simply amazing. These talented, young folks from Conway, AR tear up the stage, get your luxurious booty moving and bring some style into the mix. All of them are multi-instrumentalists, and they don't shy away from rearranging themselves onstage during performances. I promise, you won't be sorry if you see this show. In fact, you'll likely be singing their songs for days. Also playing Thursday evening is Mosey West, Delhi 2 Dublin (they're an awesome world music band who played at Wakarusa in 2011), Stiff Necked Fools and MONTU. Playing at the Harvest Tent from 12:30 to 2 am will be The Everyone Orchestra; they're an improv musical project that features a constantly revolving lineup. The band has featured members from Phish, The String Cheese Incident, Tea Leaf Green and many others. I'm excited to know who will be playing the show this time around. If you want to see a completely unique band that you will likely never see again (with this exact lineup), definitely be sure to put this show on your list.
Friday is another great day, and I will likely miss a few of the earlier bands as well. Early afternoon shows include Elephant Revival, an Oklahoma band that's sweeping the bluegrass nation. Their songs are beautiful, foot-stompin' and insightful – not always at once, but you'll definitely witness all of these elements during their show. Also playing will be Giant Panda Guerilla Dub Squad (sounds interesting, no?), Trampled Under Foot, Grass Crack, The Giving Tree Band and Adam Aijala and Larry Keel. I honestly don't know a lot about the bands in the previous sentence – I've only done online research and looked up a few live videos, but I am absolutely certain they are all worth a listen. Don't forget to take some time out of each day to find new music.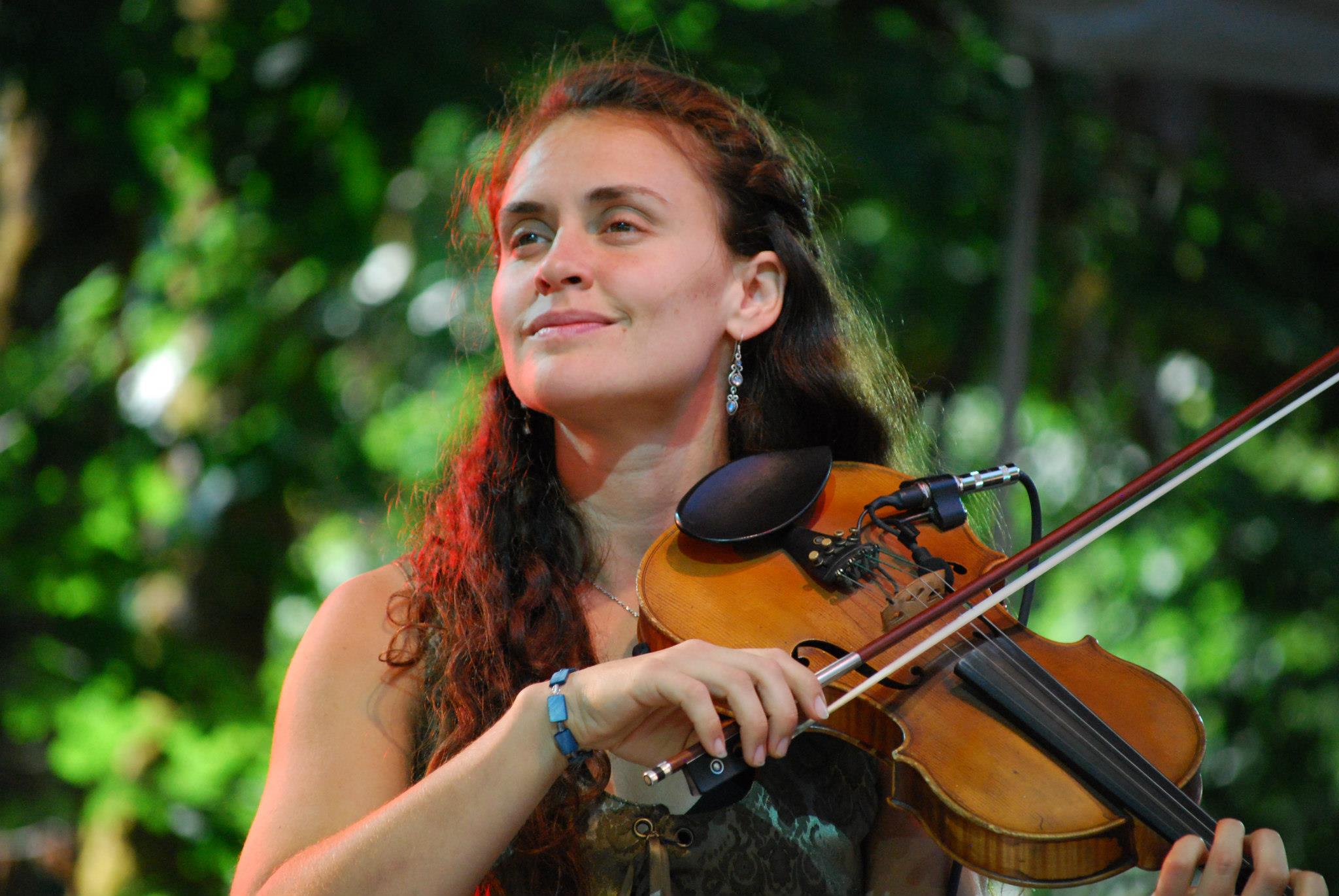 The lineup for Friday evening features Mickey Hart Band, whom I want to see like woah. I missed them when they came to George's Majestic Lounge in Fayetteville. Mickey Hart is working on a project that combines space sounds (which are awesome, terrifying and beautiful all at the same time) with his own music. I hope he plays some of the songs, as they would fit perfectly with the open air of Mulberry Mountain. Can you imagine: staring at the stars, wondering about the planets and life on Mars while listening to Mickey Hart play along with Space's orchestra? Sounds amazing. Later that night you can see Split Lip Rayfield (always a great show), Andy Frasco, Leftover Salmon and Cornmeal.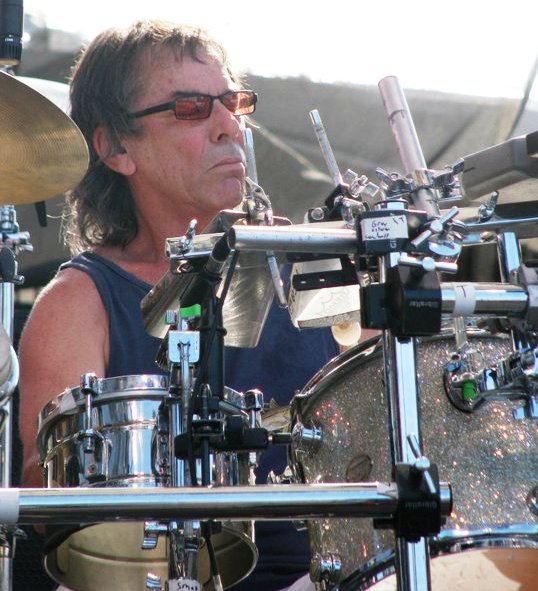 The last day of Harvest Music Festival will come quickly; then we'll have to return to our lives and hold on tight to our memories…until next year! The Saturday bands being at 10:45 with The Hillbenders on the Backwoods Stage – they're a 5-person bluegrass band that has won countless awards, such as the Telluride Bluegrass Festival Band Contest and the 2010 National Single Mic Championship. Also on the afternoon lineup is Cornmeal, Split Lip Rayfield (again), Gabriel Kelley and Truckstop Honeymoon. Truckstop Honeymoon plays banjos and washtubs, and they sing about almost everything from adultery to pinball machines. I haven't heard them live, but I've heard many, many great things. If you're searching for some get-down bluegrass at noon on Saturday, head to the Backwoods Stage. And don't worry, if you happen to miss Elephant Revival on Friday, you can see them again at 3 pm.
The final night of Harvest features a bitchin' group of groups of musicians. YAY! Starting off the starry night will be North Mississippi Allstars. I've wanted to see this group for about 2 years now, so I am pretty much pumped I'll finally get my chance. Also playing on the final night are Brown Bird, The Congress (you can find a review of one of their shows on this website), Shedding Watts (a rock, jam, blues band), Isayah's Allstars and Mountain Sprout (one of my favorite no-holds-barred hillbilly bands). If you can't find something you like Saturday night, you're in the wrong place, because all of these bands are talented, fun and super unique. Mountain Sprout will have you bustin' out your beer cans, while Brown Bird will leave you impressed with the folkin' talent of the duo, who play grand, lyrically sound folk-Americana-everythingelse songs that tug at your heartstrings and your boot heels.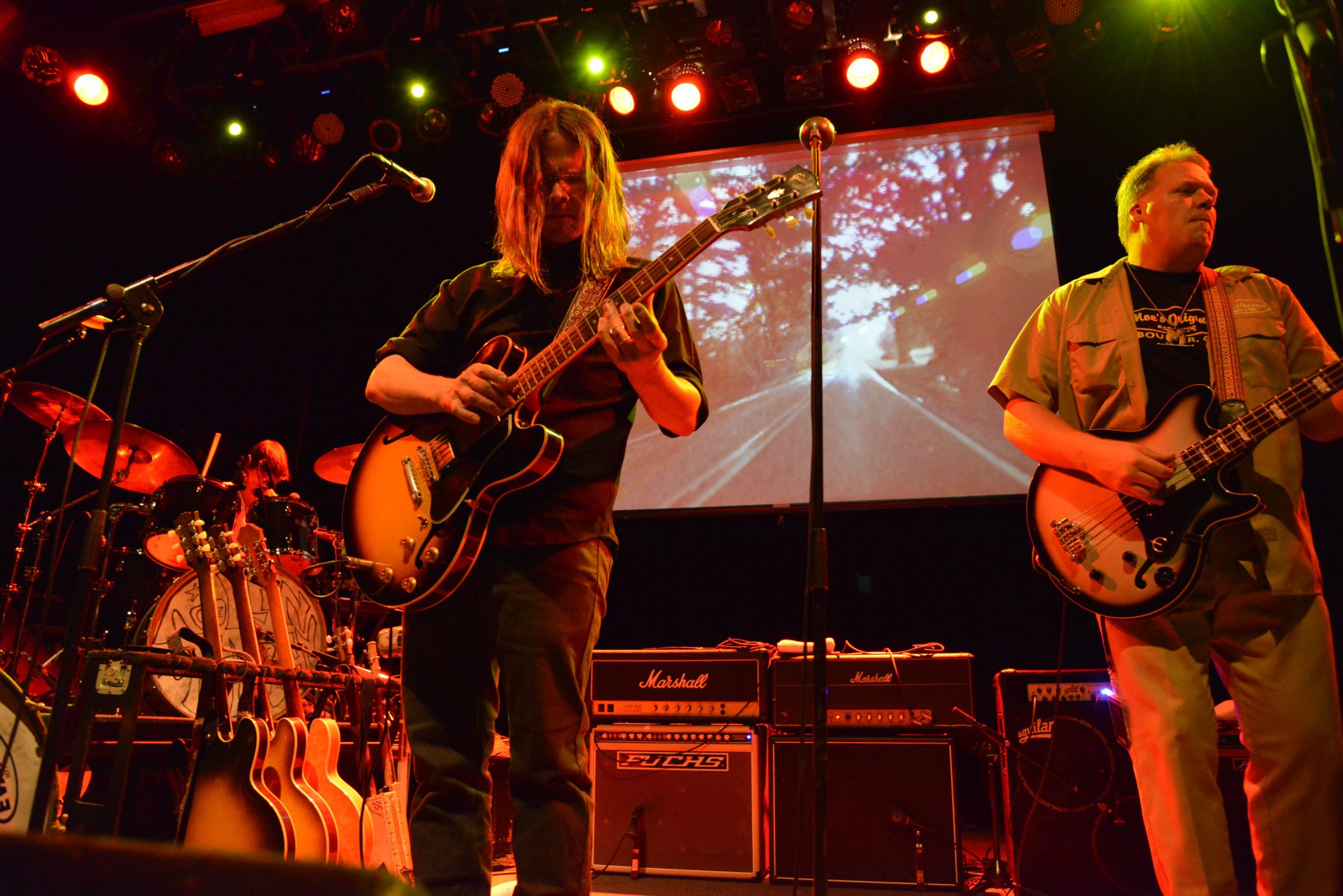 Be sure to check out Dirtfoot, who will be playing Thursday and Saturday. And I'm not sure, but if their Chompdown is happening, definitely come to that. It's a free breakfast (usually Saturday morning) that Dirtfoot entertains for. Bring some food to throw into the mix and your own utensils, as the breakfast is all by donation of supplies and time.
If you haven't already purchased a Harvest ticket, I suggest you do so now. Don't think about it any longer – you know you want to be there, surrounded by music, nature, awesome kinfolk and port-a-potties! Okay, so the last thing might not be the most exciting part, but it's definitely one of the most necessary fixtures at a music festival on top of a mountain. Be sure to bring your instruments if you play. And take part in the songwriting contest, workshops and river adventures (if there's any water). See you all on Mulberry Mountain, where we'll be dancing up a dust storm and finding new friends.