Last night at George's Majestic Lounge in Fayetteville, AR, a large crowd filtered into the bar to see an energetic, eclectic, graceful, bass-heavy show. As the night progressed, so did the crowd; as Beats Antique took the stage, a shoulder-to-shoulder audience cheered and roared. The opener for the show, LYNX, was impressive – with a Tom Waits cover, beat-boxing, 90s-ish rapping and a cover of the classic tune 'No Diggity.' There weren't a lot of costumes at this show (which I expected for some reason), but the crowd's energy made up for any lacking theatrics.
LYNX, the opening act, could be described vocally as a lyrical, intimate experience; and her sound as a folksy electronic hip-hop carnival. LYNX is a solo artist onstage, but her sound is expansive thanks to electricity and fancy gizmos! Her songs feature deep bass sounds – the kind that rumble in your stomach; along with beautiful vocals, beat-boxing, rap, live drumming and guitar (which she physically plays in the style of an electronic bass – very interesting). She has played at many music festivals in the U.S. and around the world, as well as having worked with artists like Beats Antique, Matisyahu, John Popper and Bassnectar. Definitely visit LYNX's website, lynxmusic.org, and see if you dig her sound. And for you Colorado folks, LYNX will be performing with Beats Antique on October 27 at the Fillmore, plus a few more shows in Aspen, Milwaukee and Chicago.
After LYNX's set finished, the medium-sized crowd that had formed dispersed to their drinks, smokes and conversation. But soon the dance floor began to fill up again, as there was an 11-year-old boy juggling light balls, balancing on a wooden barrel and then juggling knives. It was so rad! And when Beats Antique took the stage, there was nothing but pure excitement in the cheers and fist bumps of the packed house. I haven't seen this band before. In fact, I've missed them about 4 times. So there was not time to waste, I was going. I wasn't quite sure what to expect, but the simplicity of the show surprised me a bit. It was wonderful, with just three people on stage the show seemed personal and the musicians were inviting. All smiles and bass, Beats Antique threw down. All three members of the band are professionally trained in their field, music or dance, and it shows. They have studied in non-professional environments as well; melding perfectly the technical style that often comes from formal education with the interpretation of sounds that comes from really having music and performance lodged in your heart (in a good way!).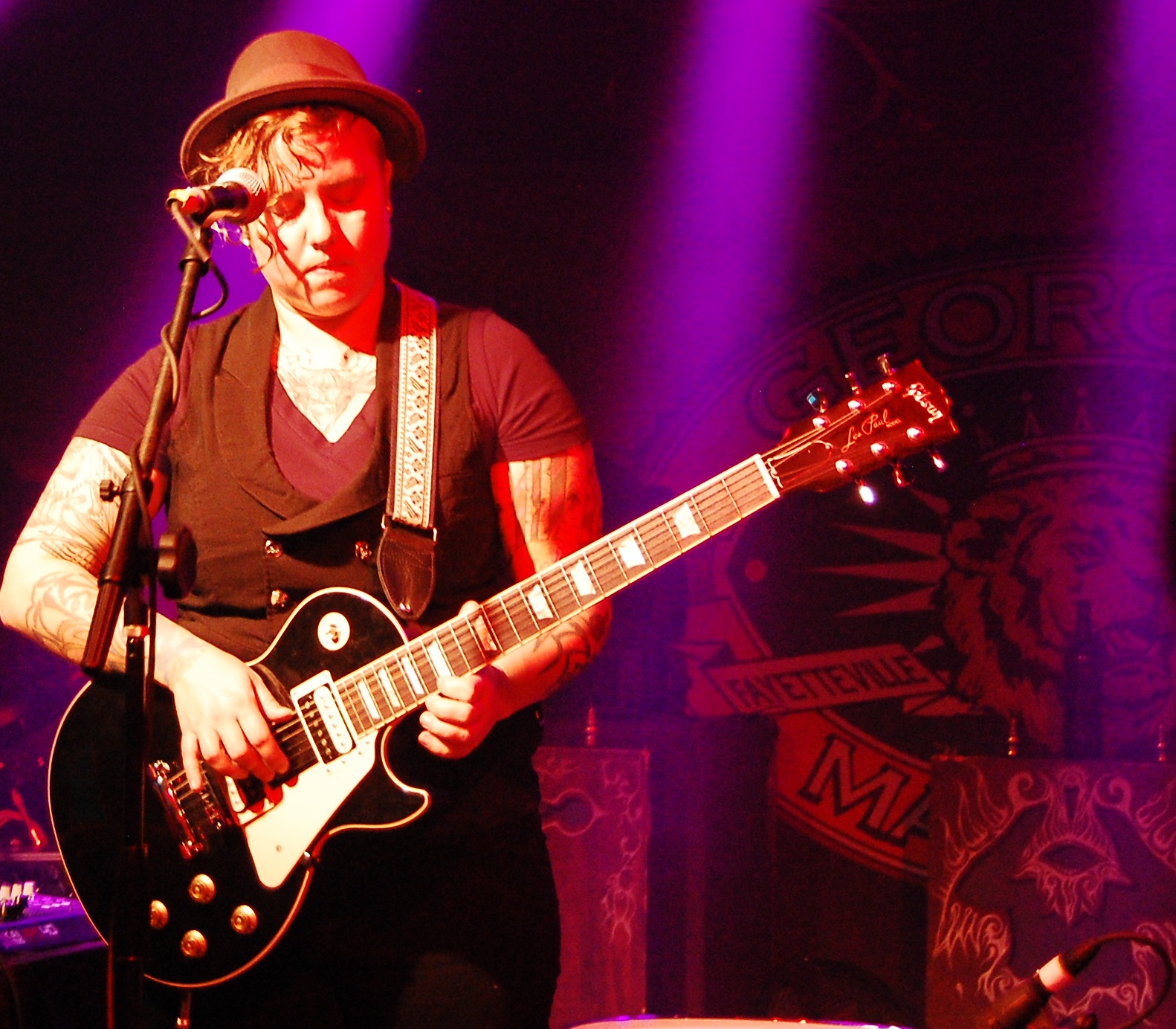 Zoe Jakes, the dancer in the group, is a perfect metaphor for the band's sound. Aesthetically, she's beautiful, but Jakes also possesses a beauty that lives in her movements, strength and command of the stage. Her dance style is both smooth, but theatrical when necessary. You can tell just from watching that she takes pride in her ability to capture an audience; and all the while David Satori and Tommy 'Sidecar' Cappel propelled the show all through the night (until 1 am).
The Antiques' beats were infectious. Between all of the dancing (mine and the band's), costume changes and bass thumping, I noticed something I really like about their music: The band is meant to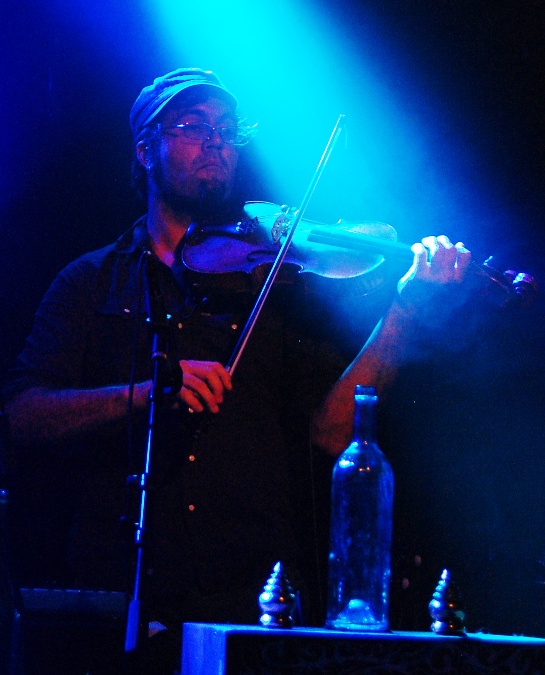 be danced to, but their music isn't so hard it tires you quickly, Beats Antique's sound is energetic without being exhausting. And for a person who gets a lot less exercise than she'd like due to a desk job, this is perfect!
The night ended uniquely. First Beats did an encore, which was followed by a raucous finale using Bohemian Rhapsody as background music. First Satori and Cappel came onstage in costume heads: a wrestler and a duck. Everybody yelled/sang the lyrics to Bohemian Rhapsody and cheered when Jakes came out, dressed in a checkered unitard (is that what they're called?) and wearing a lion's head. Drums were played, dance moves were made, and Jakes removed her lion's head only to reveal a unicorn head. This is the time we all understood why Jakes had been stumbling around as she entered the stage for the finale – two costume heads do not make for better vision. The band played along with the song and two of the members even shot off a confetti gun. As the song ended the band left the stage and greeted some fans on their way out. Beats Antique's second show in Fayetteville was a smash. The band seemed genuinely excited to be there, and the energy of the audience was unmistakably positive. If there's one thing I can say about Beats Antique, it's that their music is great but the heart of this band is on the stage. Now, go see them live. You won't regret it!