Donna the Buffalo has been touring for the past 20 years and has deservedly built up its own fan collective known as The Herd. That's why I was initially mystified at the barren nature of The Dirty Bourbon in Albuquerque on Monday. In retrospect, I really should not have been too surprised. After all, how many shows have you seen on a Monday? The songwriting nucleus of Tara Nevins and Jeb Puryear has kept DtB going strong since its formation in upstate New York. And that should have been another clue right off the bat. The Herd and more casual DtB fans populate dense portions of the East Coast, pockets of the Midwest, and enclaves with fecund musical scenes west of the Mississippi. Albuquerque is rough terrain for any band that does not surf the tidal wave of rock, rap, country, or mariachi music.
Before the show, Nevins explained, "People have called us a melting pot of zydeco, reggae, pop…(she furrows her brow in disgust and trails off)"
"You don't like that description?" I queried.
"No. I'd like to think of our music as original. We're an Americana dance band," Nevin said.
And with that statement, it is easy to understand why DtB played a very mediocre, subdued show on Monday. The Dirty Bourbon is an upscale country/western bar nestled in the elbow of a strip mall. Two levels of tables and barstools form a horseshoe around a large dance floor that could, at capacity, house about 200 people. Unfortunately, there were never more than 30 pairs of feet bouncing around and, more often, 15 to 20. In total, roughly 100 people came to a bar that could, altogether, host about 500.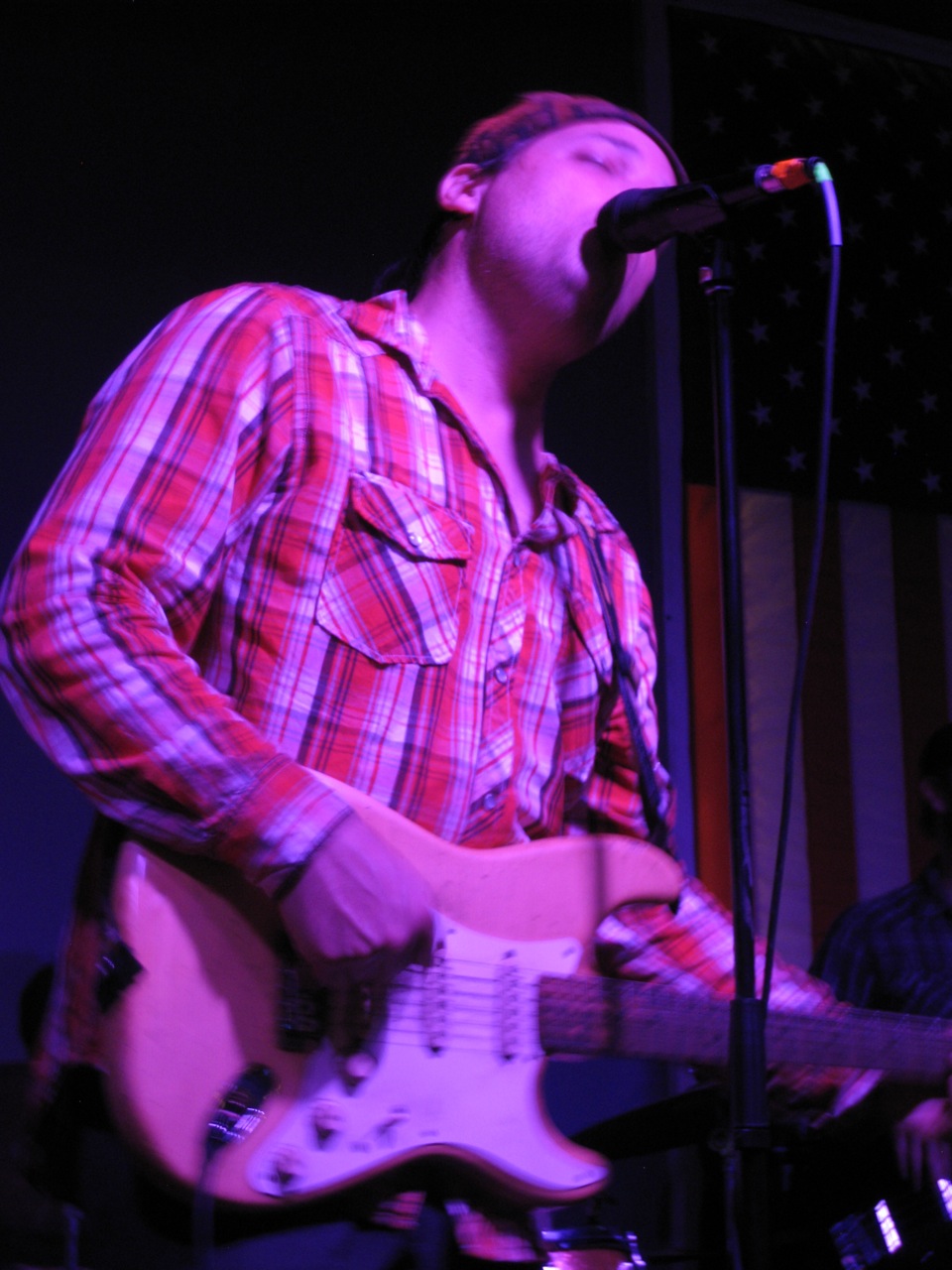 It's one thing to ask a newly formed band to generate enough passion and energy to compensate for a sparsely populated venue. That happens on a regular basis. But expecting a band that has played to sold out crowds since the last millennium and hosts three of its own festivals…well, that's asking a whole lot.
But the task is still within the realm of achievement. However, the inhospitable nature of The Dirty Bourbon would convince any band that tonight just wasn't going to be its "night". For the first 40 minutes of the set, the quintet was lit in a single color: blue. Finally, Puryear announced, "If there's anyone on the lighting board, we could use some reds and oranges. Thanks." Even stranger, though, was the fact that the nearly empty dance floor was awash in lamp light while faux colored strobes, hung in all four directions, attempted to create a disco feel (The Dirty Bourbon even had its own disco ball in the form of a saddle). So while the band was barely lit up, they could watch the 20 or so people on the floor with perfect clarity.
The acoustics of this rectangular room were predictably awful and, to add insult to injury, the house audio setup was equally distressing. Nevin's beautiful fiddle work and acoustic guitar were low in the mix. Through no fault of his own, Mark Raudabaugh's drumkit was set up against a back wall. Due to the acoustic properties of the arrangement (directional flow and reverberation of sound), the snare and cymbals often muffled Nevin's strings. I have no problem making excuses for a band that I would see again in a heartbeat – DtB made a valiant effort and did not have to play for nearly three hours. But it did.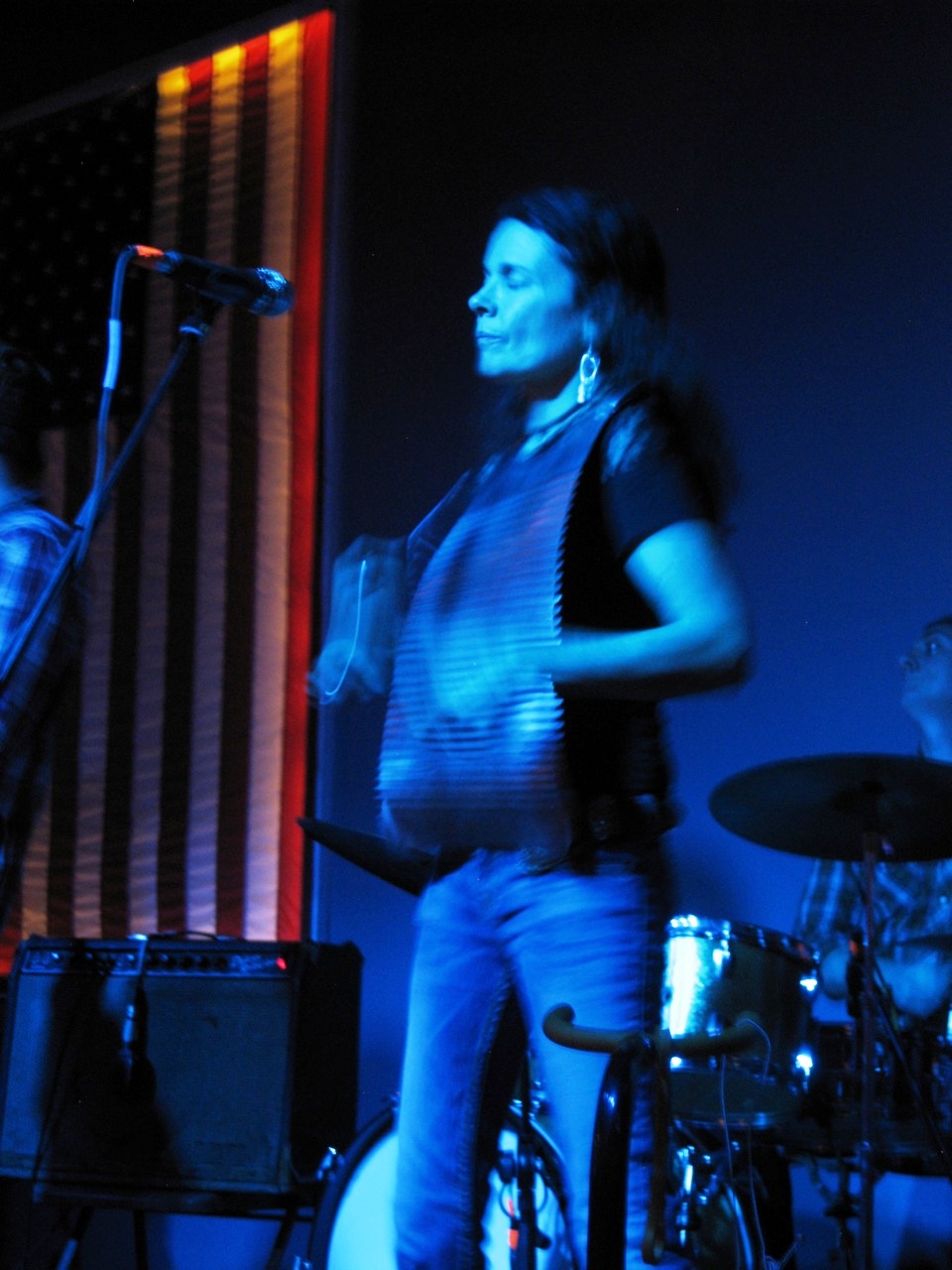 DtB explored many popular songs from their catalogue, including Family Picture, Seems To Want To Hurt This Time, and, the highlight of the night, 40 Days and 40 Nights. Despite the sonic encumbrances, Nevins ripped it up on her fiddle solo and Puryear's electric guitar riffs harkened back to the early '60s when rock 'n' roll truly began to take shape.
The combination of factors militating against DtB's success makes it wholly difficult, if not outright futile, to elaborate on the rest of the show. I have made this point in sundry other reviews: a successful concert is not simply the product of a band performing well on stage. A host of variables can ensure a potentially great night falls victim to circumstances beyond the band's control. Everything from crowd energy to acoustics to the subjective "vibe" within a venue can wreak havoc on a seasoned act like DtB. The four flatscreens projecting Monday Night Football, mechanical bull in back, and dance floor, imbued with more color and light than the actual stage, all contributed to a vibe incongruent with the band's sound.
Dave Lindsay, a fan since the early '90s, observed, "If this (show) was in Florida, there wouldn't be room on the floor. It would be sold out." Consequently, I applaud DtB for coming to Albuquerque: a city of half a million which is often skipped over by musicians who would go out of their way to play a gig in Boulder – 475 miles north, but only a fifth its size. As I said earlier, I would return to see this quintet in a heartbeat. Just not in The Duke City on a Monday.