A New Year's Eve Party is much like the Super Bowl. A highly anticipated hyped event that rarely lives up to preceding tension. The event must live up to the crowds expectations and tote a larger than expected production. If you don't end up there, or if game time doesn't deliver the goods, disappointment is naturally amidst. Luckily us Coloradan's here on the Front Range we have a super rare opportunity to end our year with; the chance to spend three nights with an iconic Colorado musical entity. String Cheese Incident has called Boulder County their home since keyboardist Kyle Hollingsworth joined the band officially in 1996. They started as the house band for Boulder's University Hill venue, The Fox Theatre. Then very much an up-and-coming concert hall, The Fox built its fine reputation as a cool intimate concert space with bands like String Cheese Incident, Big Head Todd and the Monsters, and Leftover Salmon. Over fifteen years later, the guys from String Cheese had still never thrown a Front Range New Years Eve event. Especially since they scaled down their performance schedule from multiple yearly tours all over the States to a few select runs and events, anticipation grew for something special this Holliday season. At times like this we are thankful for a venue like 1st Bank Center. The Broomfield concert arena opened in 2009 and has been throwing fantastic concert events their since, relieving the Boulder crowd of logistically complicated drives to Downtown Denver, and giving big artists an alternative to the dreaded Pepsi Center tin-can concert. Fans were thrilled as String Cheese Incident announced a three-night run at 1st Bank Center that began last night in Broomfield.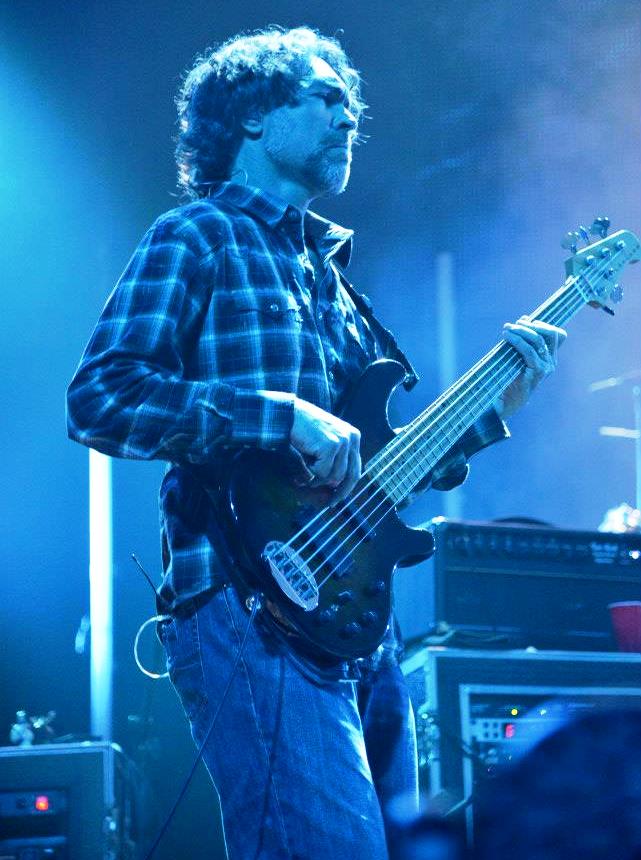 Though Saturday's opening show didn't sell out in advance, the crowd was perhaps the thickest I have ever seen at the half-dozen shows I've been to at 1st Bank. The packed in floor was being pretty cool to one-and-other, respecting personal space and not shoving around too much. It was nice to see that for a change. The boys bounced out onstage, seemingly as stoked to play, as we were to see them play. After some brief greetings from bassist Keith Moseley and guitarist Bill Nershi, the band launched into their Colorado inspired classic "Round The Wheel". Always a crowd favorite, fans rejoiced at the familiar sound of pianist Kyle Hollingsworth's opening chops. After a lengthy jammed workout they brought us back to a familiar reprise and left the crowd in uproarious ecstasy. Next came the uppity Keith song "Sometimes A River", off of their One Step Closer album. Cranking out fan favorites right out of the gate. After AEG told us photographers to clear the photo-pit, the band continued the old-school vibe with the instrumental stomper "Yo Se". Mandolin and fiddle-player Michael Kang got a chance to trade licks with flat-picker madman Nershi. The grassy instrumental breakdowns are less of a part of the Incident's sound compared to a decade ago, so long-time fans were certainly pleased by the breakout.
This review would not be complete without mentioning the fantastic multi-media and light show masterminded by the Incident's lighting designer Andy Carroll. Having seen quite a few shows myself, I have never witnessed such an elaborate multi-screen projection rig in addition to their insanely intricate light show. They really broke out the visual element during "So Far From Home" which gave drummers Michael Travis and Jason Hann a chance to show off their complex rhythm section, which fans know has evolved and grown to new heights each year as they continue to experiment with the Incident and their own side project EOTO. After some super spacey interludes, Cheese dug way deep in the vault and played the title track of their debut studio album, Born on the Wrong Planet. A personal favorite of mine, the Kang sang tune is danceable and humorous, one of the band's best early originals. I was less familiar with "Betray the Dark", a newer song that my buddy who's been to countless Cheese shows was familiar with. The first set closed strong with "Close Your Eyes" into "Black Clouds". The later is one of the band's big numbers and is often broken up and played fragmented to open and close a set or an entire show. This time, they played it from start to finish, for what seemed to be around twenty minutes of different musical themes with ascending electronic elements interspersed.
Set break gave everyone a solid half hour to catch up with old friends. After gathering the troops together and schmoozing about the start of the New Years run, the boys returned to deliver the goods for a lengthy second set. Keeping up with the classics, the second set began with "Roll Over" played big and long in its usual manor. There's something vaguely euphoric about Kang's electric mandolin shredding during that tune. His electric tones are a huge part of the Incident's sound, almost overwhelmingly more than his acoustic contributions at this point. A solid transition into one of the band's few mainstream sounding originals "On The Road" had 1st Bank Center full of flailing bodies and spinners spinning. Next the boys got a little sentimental with the Kang/John Perry Barlow (Bob Weir's old buddy and primary lyricist) collaboration "Give Me The Love". It was a nice change of pace from the mostly disco-dance party vibe that the show had taken on at that point. Afterwards the dance-off continued with the Kyle Hollingsworth tune "Eye Know Why". He's always had a showman's attitude and brings it to every Incident with his animated facial expressions and fantastic organ work. The big jam segment of the second set came with "Jellyfish" transitioned into the Led Zeppelin classic "Kashmir" fluidly channeled into "Rivertrance". Bill Nershi missed his vocal cue in "Jellyfish" and joked about it with the audience. Time to try again Billy. The band nailed it from then on with some particularly seductive fiddle work via Kang in "Rivertrance". This is where the crowd really got wild and the electronica side of things began to guide the music. Though I could have used a little more grassiness in the mix, I understand where their sound is at and appreciated what they did last night with their music.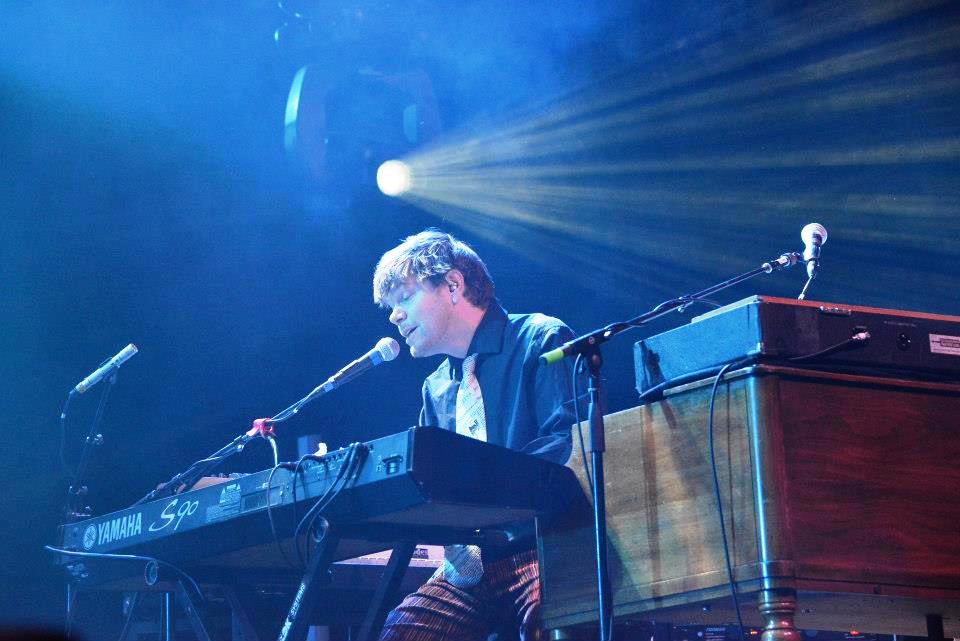 To close the show the guys pulled out the reggae-tempo "Sirens", a sing-along anthem about bringing it back for some real love into the reprise of the unfinished "Rollover" that began the second set. A nice long encore call brought the guys out for a usual occurrence. Drummer Michael Travis stepped up center stage (which he will do from time-to-time) to play his original, "Time Alive". Though the crowd appreciated the change of pace, it might have been a little low energy and sentimental for the encore of night one. The crowd gave props for the drummer's efforts and the band launched into the bluegrass classic "Rolling in My Sweet Baby's Arm's" to close the night. Everyone "kicked up the dust" for some solid picking as the guys bid their Saturday crowd a firm goodnight. Night one was strong, but tonight and New Years Eve are bound to top it. I will be providing full coverage for both tonight and the main event on Monday so stay tuned throughout with Grateful Web and continue to support String Cheese Incident and live music.