Out of the resurging Bluegrass Music movement one of the most seasoned vets around is Jeff Austin. The mandolin-man of Yonder Mountain String Band built his following beside his band-mates based upon a loyal fanbase and always keeping it interesting for them. Yonder lives for their fans, and have made their mark in the community. Over a decade at Telluride Bluegrass with two guaranteed late-nights spots and playing basically every other respected music festival nationwide, it's been the best long haul imaginable for the guys. Jeff is perhaps the busiest musically, continuing his project "Jeff Austin & Friends" with new and familiar incarnations every year. I remember the first time I saw his band with flat-pick master Larry Keel and his talented bassist collaborator/wife Jenny Keel about five years ago in Rollinsville, Colorado. Jeff is from a different background than the Keels, who hale from Southern bluegrass proper. Jeff learned to play with Yonder Mountain, and though he covers plenty of standards, his roots are much more progressive.
Regardless of their difference in background, the three foster a real living charm that wins over crowds on a different level than Yonder. It feels like a session jam with different members bringing out unexpected qualities in one and other. I was thrilled while Jeff announced a tour this Winter into Springtime with not only the Keels but Banjo-hero Danny Barnes out of Portland. Anybody that's witnessed Danny's eclectic shred styling knows of his greatness. This was admittedly my first time seeing him though I had heard that he was a must-see player in the same vein as Split Lip Rayfield or even more distantly Les Claypool. This lineup was to play Boulder's Fox Theatre and I knew I had to be a part of the party.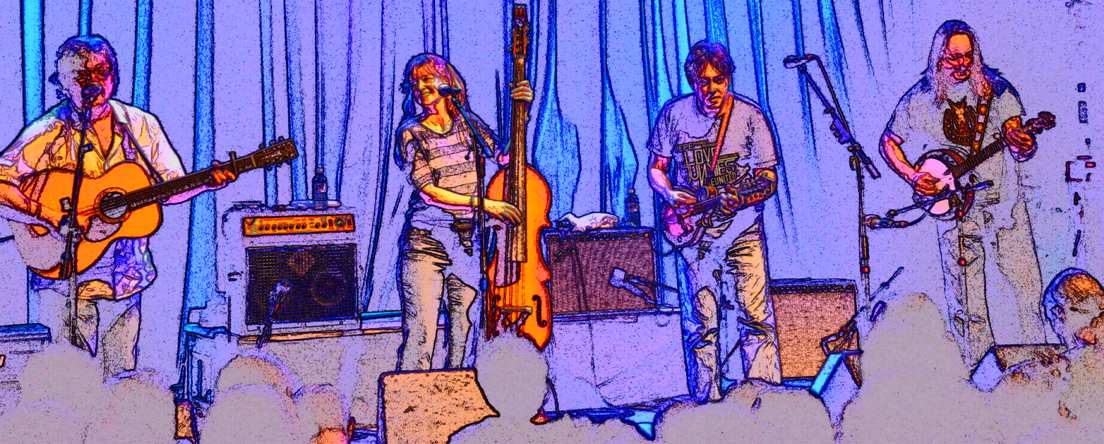 The theatre was filled with familiar locals with a surprisingly slimmer attendance than I expected. All the better for the loyal fans to get a little more dance room in the 600 capacity Fox. During the show the band exhibited true awe of one and other. Jeff was by no means the front-man of this project, allowing his cohorts to share vocal and song selection duties. Sure some Yonder favorites, such as "New Horizons" and "Pretty Daughter" made their way into the show, but the best moments was when Jeff let Larry and Danny add their leadership qualities to his band. Larry in particular is one of my favorites. His accuracy and dexterity put him in the league of flat-pickers like Tony Rice, Norman Blake, or Bryan Sutton. He played some of his best tunes like his "Mountain Song" and "Groundhog" but also brought out the best in with cover versions of Garcia/Hunter's "Cat's Under The Stars" and Bill Monroe's "Kentucky Mandolin". The blend of covers and originals was really balanced and the crowd really dug the tune selection.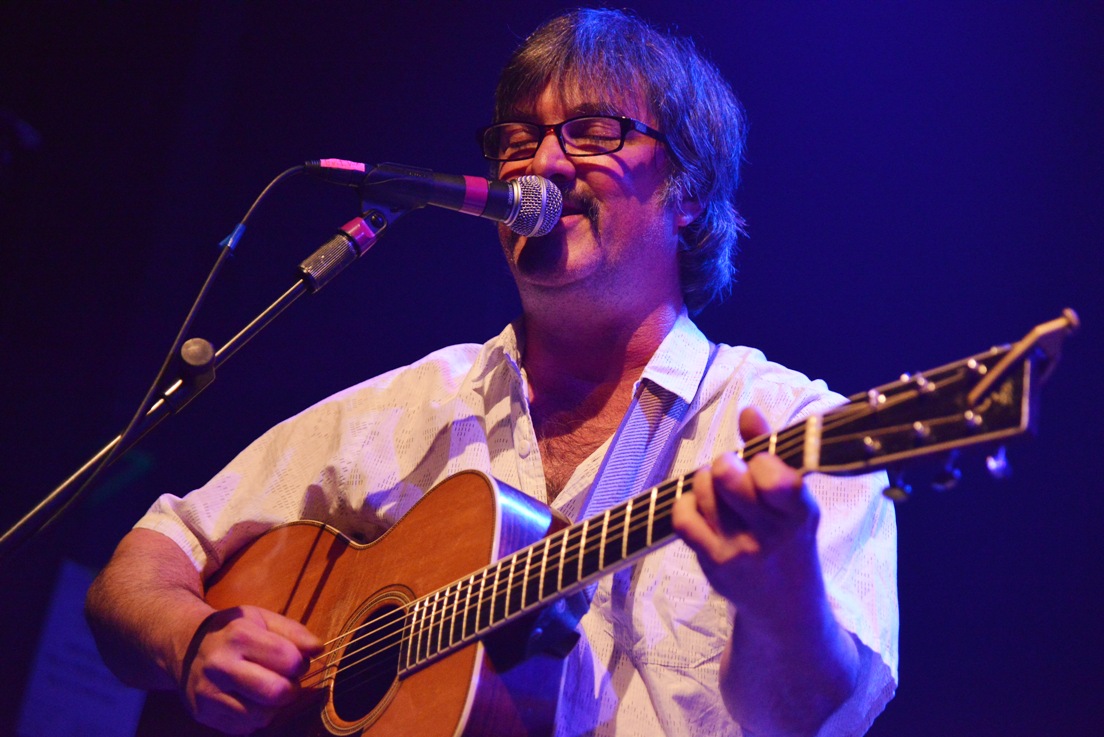 Jeff himself has really refined his skillset over the years, becoming insanely fast and accurate in his bluesy style of mandolin playing. Another Jerry cover came with "Crazy Fingers" when Jeff exhibited probably the most note-for-note proper outro-jam I have ever heard. He is obviously a hardcore Deadhead and hit right home with his cover. Danny in addition was dazzling to watch. His playing is certainly not of the Earl Scruggs method. I've rarely witnessed such adventurous playing out of a banjo-man. His fragmented jazzy styling made this group of Jeff Austin & Friends a special bunch. Larry's grizzled vocals accompanied Danny's style well and I wonder how much the two have played together in the past. The band played till well after 1AM with the crowd begging for more. They came back after a hearty encore call to play "Death Trip" into "Shenandoah Breakdown". The later was indeed the highlight of the entire night allowing the four to duel out their incredible abilities side-by-side. Jeff had his work cut out for him with this fantastic bunch and the lineup of the Keels with Jeff worked as well as the first time I saw them all those years ago. Be sure to catch the band of tour of you're lucky enough to have them coming through your neck of the woods.