Comparisons - The world is littered with them. We compare this to that for reasons only the people doing the comparing can comprehend. Sometimes they are interesting, sometimes they are not.
Furthur @ Boardwalk Hall in Atlantic City, NJ on Saturday 4/27/13 left me comparing a laundry list of items.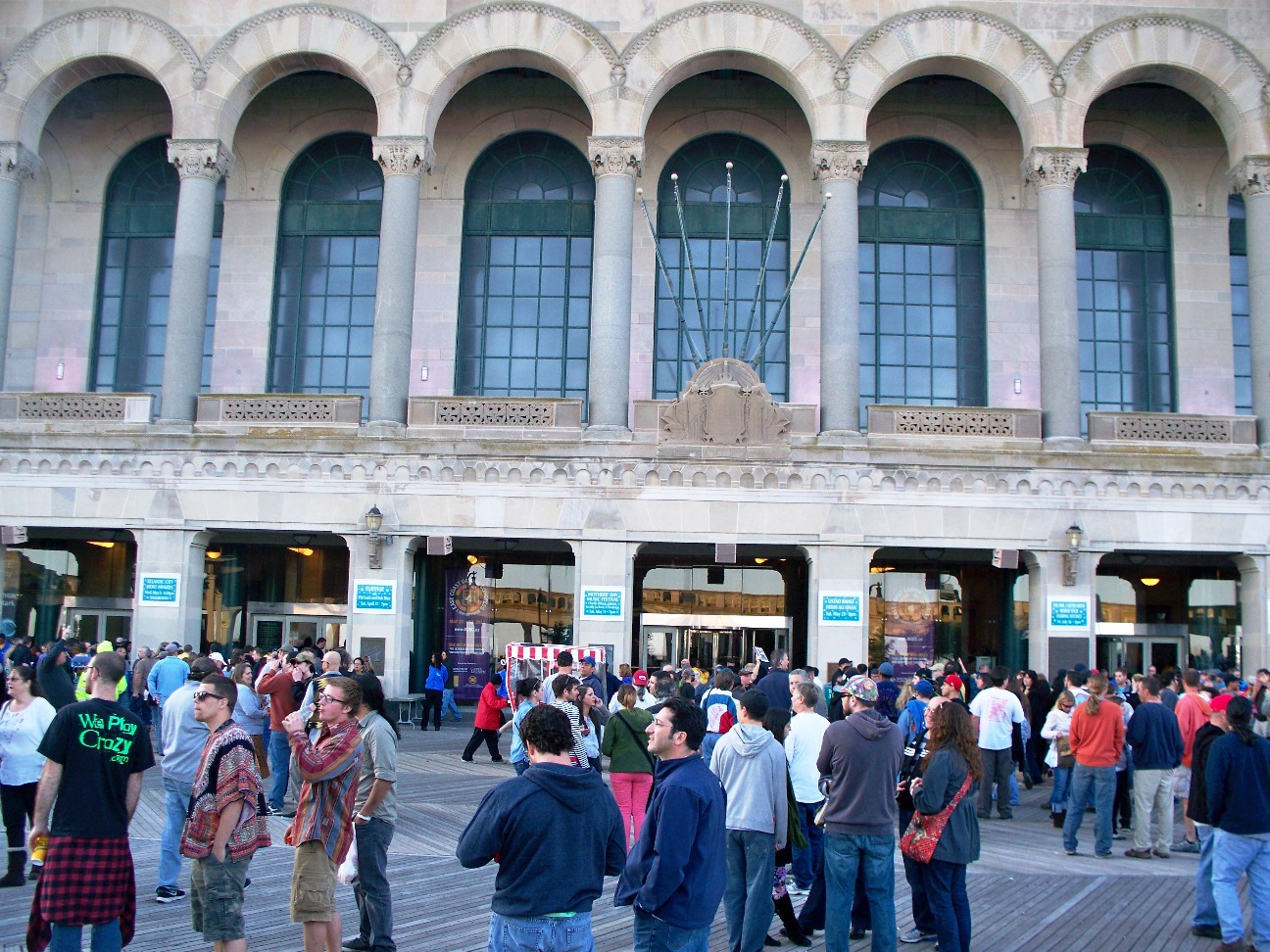 Personal Comparison #1 – Deadheads Then Vs. Now
The "Scene" has not changed very much over the years - All is as it has always been; Old devotees, new recruits, family, friends, smiles, smells, sounds – A symphony of the celebration of life in its finest form and moments; an overwhelming sense of happiness, bliss and well-being.
The sand, the ocean, the mist along the surf as the sun descends, the sight of fellow brethren basking and taking in the salt air in anticipation of a very special evening with old friends only adds to the beauty of the moment and the event about to take place.
The 10,000 or so "beautiful people" that converge onto Atlantic City on this day have done so with all the grace that has been shown countless times over in numerous venues around the world when the "psychedelic circus" comes to town, and I feel an overwhelming sense of pride to be a part of it. This feels very much like home.
7:15 PM Boardwalk Hall…….
The first notes of "Jack Straw" ring out.
Dancing our way to our seats... "We can share the women we can share the wine". Every person wandering the outer concourse is singing, dancing, smiling, happy & free. Much like love, it is a feeling that cannot be expressed in words. It must be witnessed and felt to be understood. Those who "get it" really get it, though.
Worrisome expectations diminish...
Many had doubts that this show would even happen. Cancellation was a definite possibility on everyone's mind after Bob Weir collapsed onstage during the final performance at the Capitol Theatre in New York just 2 days prior (Due to reasons still unclear).
Personal Comparison #2 – The Grateful Dead vs. Furthur
The band has changed over the years, but that is not surprising. It's been in an almost constant state of flux in its nearly half century of existence in its many incarnations. Pigpen, Tom Constanten, Keith & Donna Godchaux, Brent Mydland, Bruce Hornsby, Vince Welnick, Bill Kreutzmann, Mickey Hart,
Jerry.....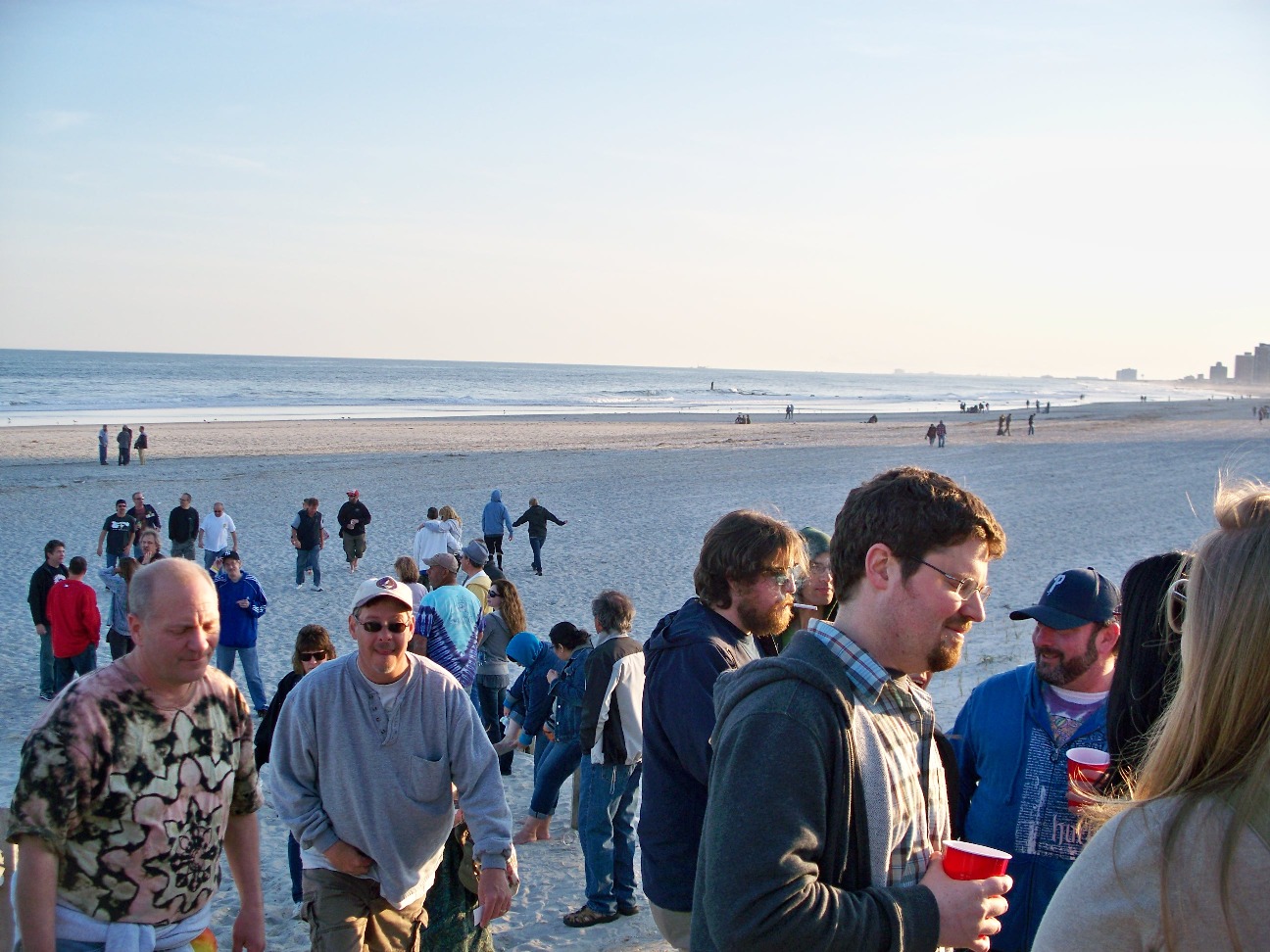 They've lost key components deemed irreplaceable and they've carried on. They've morphed into a vehicle of dedicated trueness. They've spun off into new areas of space. They've carried on old traditions and created new ones along the way.
Furthur might very well be the ultimate Grateful Dead tribute band. They carry the torch in a way that is worthy, honorable and acceptable. The team of Bob Weir, Phil Lesh, Jeff Chimenti, John Kadlecik, Joe Russo, Sunshine Becker & Jeff Pehrson brought an authentic sound and quality performance to a beloved state of mind & spirit, and they did it extremely well.
Personal Comparison #3 – The Music Vs. The Music
One can look for flaws in the music, but they would be hard pressed to find any. The material is every bit as energetic as it was in the days of old - In many ways, even more so. That is not to take away merit from the Grateful Dead, or their music, or how it was played, or from the material they decided to cover, but truth be told, how many fans wishing for a Dark Star in the days of yore never got to see one?
Set 1 – Jack Straw, Crazy Fingers, Bird Song, Cumberland Blues, Doin' That Rag, In The Midnight Hour
Set 2 – Mountains Of The Moon, St Stephen, Dark Star, Let It Grow, Days Between, Dark Star, Help On The Way, Slipknot, Franklin's Tower, Touch Of Grey (Encore)
Inventive and daring can be a great thing. A great thing indeed…