Joan Osborne's Dead Set, Songs of the Grateful Dead, Vol.1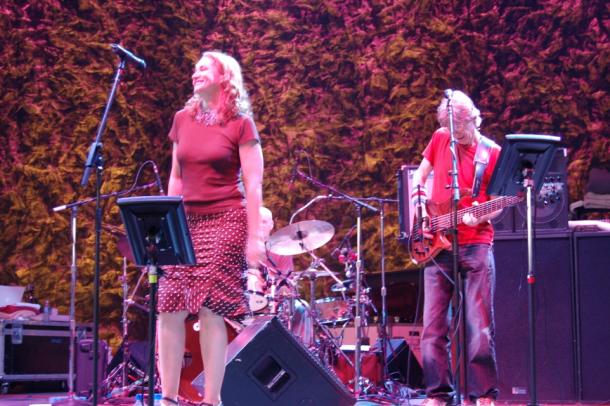 Join seven-time Grammy Award nominee and multi-platinum recording artist Joan Osborne for Joan Osborne's Dead Set, Songs of the Grateful Dead, Vol.1 – a special acoustic set streamed LIVE from New York City right to your computer!
The music of the Grateful Dead resonates strongly with Joan, who joined veteran San Francisco jam-rockers The Dead as a vocalist in 2003. During 2005 and 2006, Joan also performed many shows with founding Grateful Dead member Phil Lesh and Friends. Will she play "Sugaree"? Maybe "Deep Elem Blues" or "Ripple"? Check out her live show on Stageit to find out. You can even help Joan pick her set list by voting for your favorite Grateful Dead songs you'd like to hear her play on her official Facebook page.
Since the landmark album Relish, which produced the international hit "(What If God Was) One Of Us," Joan has released several critically acclaimed albums, toured extensively with her own band, appeared in the Grammy Award-winning documentary Standing in the Shadows of Motown, and shared the stage with Bob Dylan, Luciano Pavarotti, and Stevie Wonder to name just a few. Considered one of the great voices of her generation, Joan has produced two albums for Americana stalwarts the Holmes Brothers, and co-produced her most recent release, Bring It On Home, which was nominated in the category of Best Blues Album at the 2013 Grammy Awards.