The need to represent some sort of social responsibility is a fundamental ethic for Newgrass quintet Infamous Stringdusters. Instead of throwing an occasional benefit concert with proceeds going to a certain charity, they decided to call their Summer 2013 Tour the American Rivers Tour. A large percentage of ticket proceeds went to benefit the American Rivers Association, a vital organization that aims to protect precious United States River Wilderness from further destruction. It's with pride that the guys supported and embraced this cause. They themselves are avid rafters and outdoor enthusiasts. Their contributions with a mostly sold-out tour will be a generous donation to the organization. Even separate from the benefit, The tour dubbed "American Rivers" represents the band as the stand as of now. A roots slam-acoustic phenomenon whose tributaries branch off and reach farther and wider each year they perform. Even those who supposedly think country or bluegrass is listless will burst with enthusiasm for the Dusters special brand of acoustic music.More than just friends, these guys are musical love makers. They serenade their audience and each other by constantly rotation themselves onstage playing in the present for their adoring fans. It's a unique connection and approach that has helped a musically and lyrically strong band set itself apart from the dozens of other progressive acoustic acts. Some of their contemporaries lack the certain sincerity that radiates from the stage during their two set performances. The addition of guitarist Andy Falco who replaced Chris Eldridge in 2007 sparked a creative fire within the guys. Falco's style of flatpicking incorporates so much more than the bluegrass cannon. It's a certain loose but concise approach that earned him a token performance with Phil Lesh and Bob Weir's Furthur project this summer at All Good Festival. Falco's rare electric performance brought new depth to the Garcia/Hunter classics "Mississippi Half Step Uptown Toodeloo" and "Uncle John's Band." He gets music the way the guys in Grateful Dead did. They played their shows with a continuum of collecting musical styles and ideas that birthed something completely new. Falco's contributions to the Dusters 2012 "Silver Sky" release helped make it their strongest album to date. The guys also realized that they now had focus to tell their own musical stories and build their idea of Americana through that.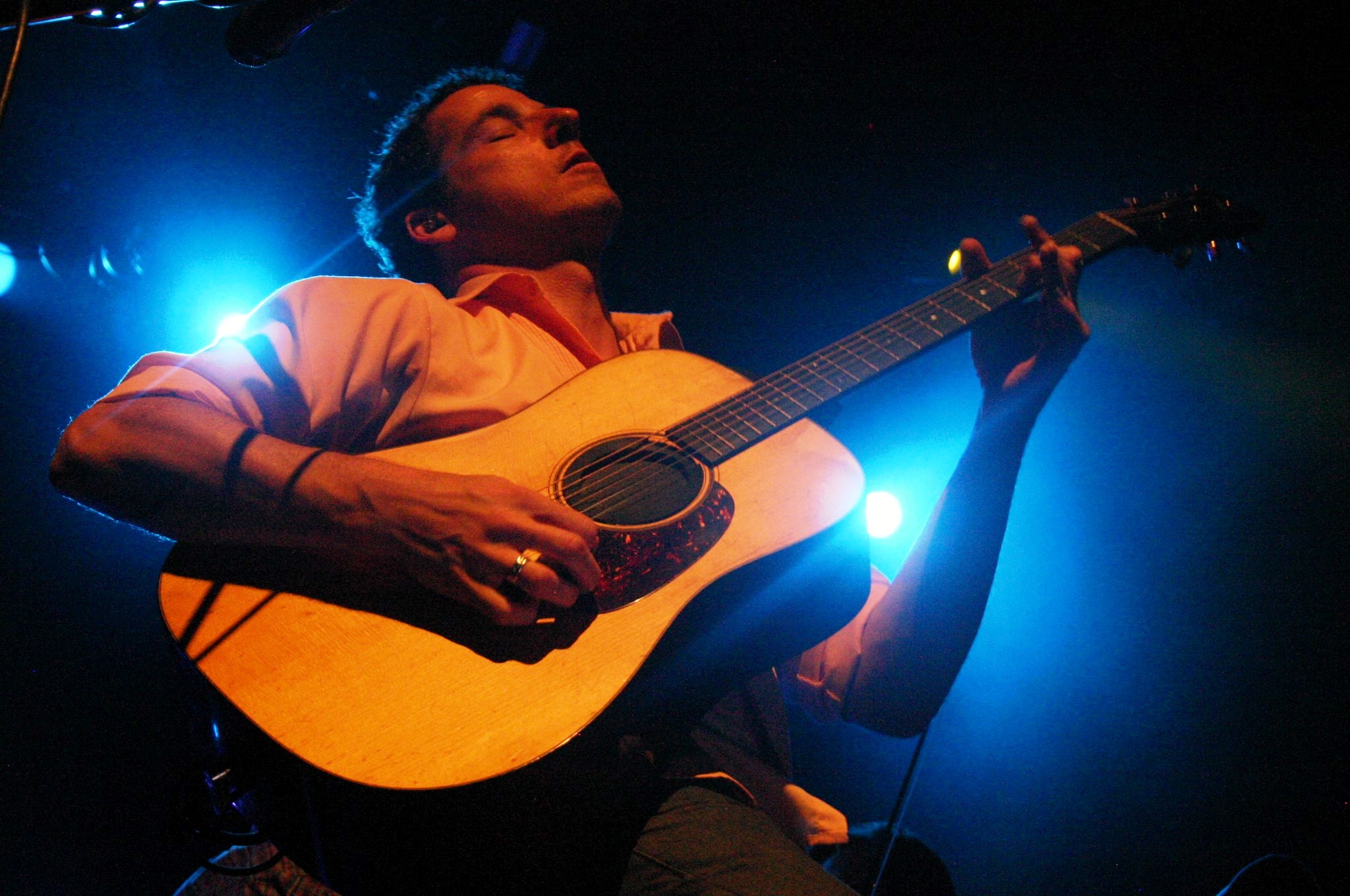 The guys just finished their American Rivers tour that hit mainly West Coast and Mountain State venues of all different shapes and sizes. Catching their Wilma Theater performance in Missoula, Montana was a new experience since all of my Dusters shows have been in Colorado. The Missoula crowd was a little more diverse but equally enthusiastic. The show was moved from its original location at Big Sky Brewery (might have been an even cooler place to see them,) when ticket demand was much higher than the Brewery's small capacity. So the historic Wilma fit just over a thousand fans and was still an intimate experience with the guys. The Silver Sky material fits in their repertoire seamlessly as classics at this point. Andy Hall's dobro power strums had fans on his side leaping with their arms extended for the entire show. Some folks in the audience got a little rowdy as some strange scuffling had to be broken up by security guards. Someone's having a little too much fun. Music completely withstanding all rowdiness, the guys delivered a clean and high-energy night of entertainment, ending with a collective move to the edge of the stage right at the audience. The crowd went nuts as the guys in the Dusters got up close and personal with their Missoula followers.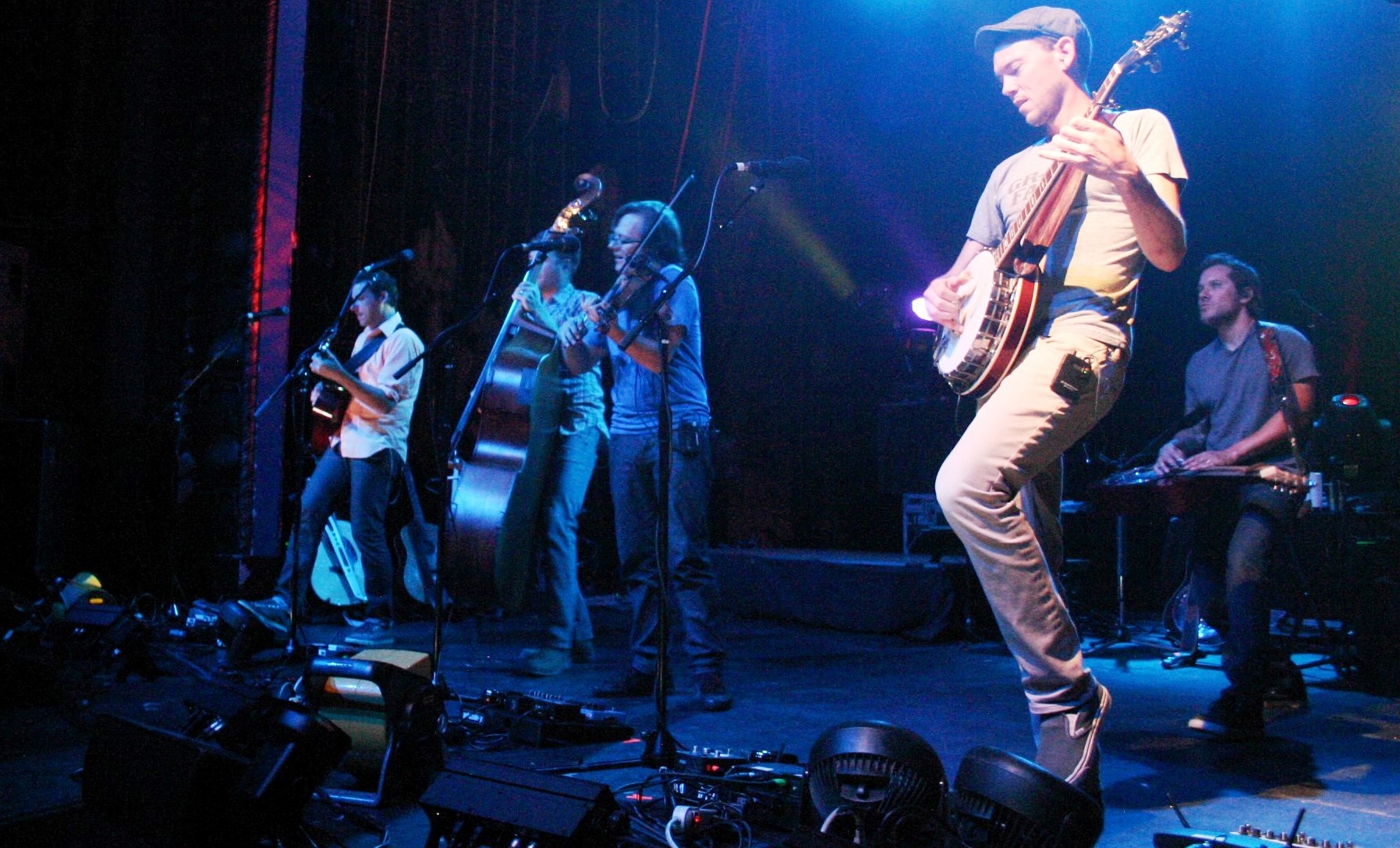 Please continue to support these guys live as it keeps getting better and better. They even have their own awesome music festival called The Festy Experience this October held at the Devil's Backbone Brewery in Roseland Virginia. The lineup is staked with diverse artists like John Scofield, Chris Thile & Michael Daves, Nicki Bluhm, and Giant Panda Guerilla Dub Squad. If that isn't testament to their awesomeness then I don't know what is.